This fully customizable tiny home features rich, dark wood accents. At 387 sq ft, this tiny can be designed to your exact specifications.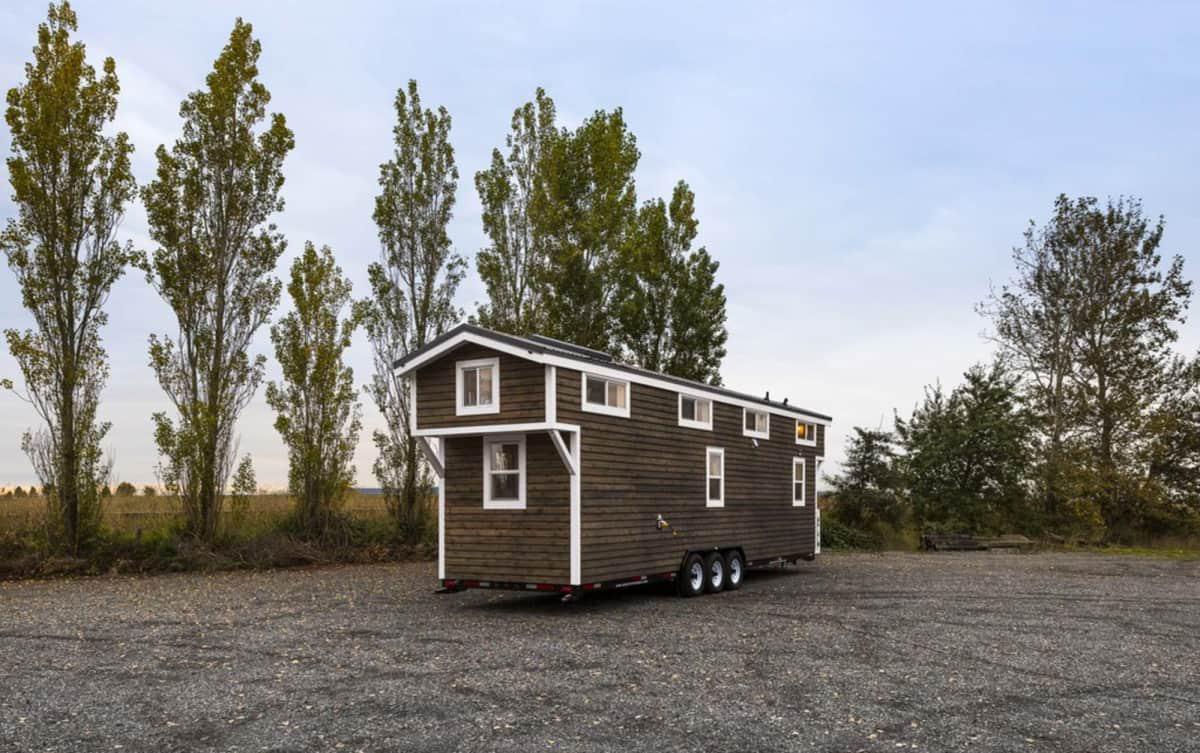 Kitchen
The kitchen has space for full-sized appliances such as a farmhouse sink or double-door fridge. The lofted ceilings make the space appear airy and spacious.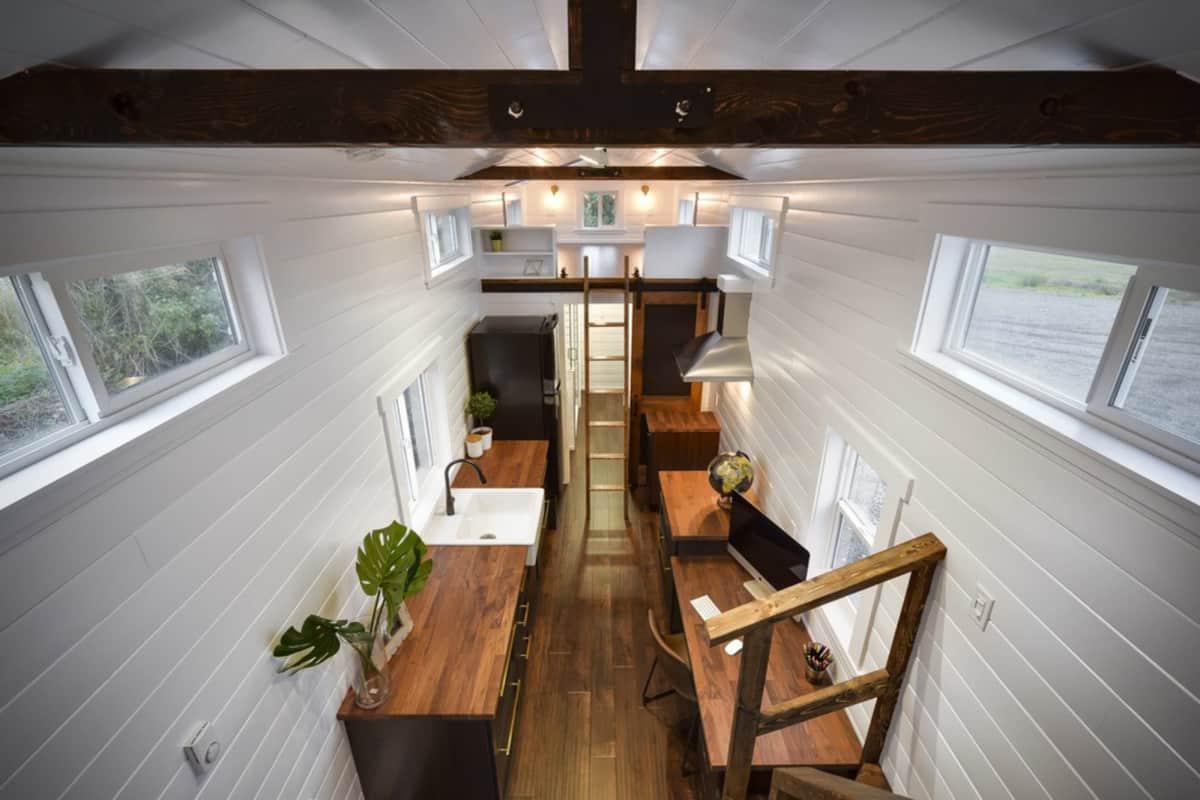 The rafters work well with the hard wood counter tops!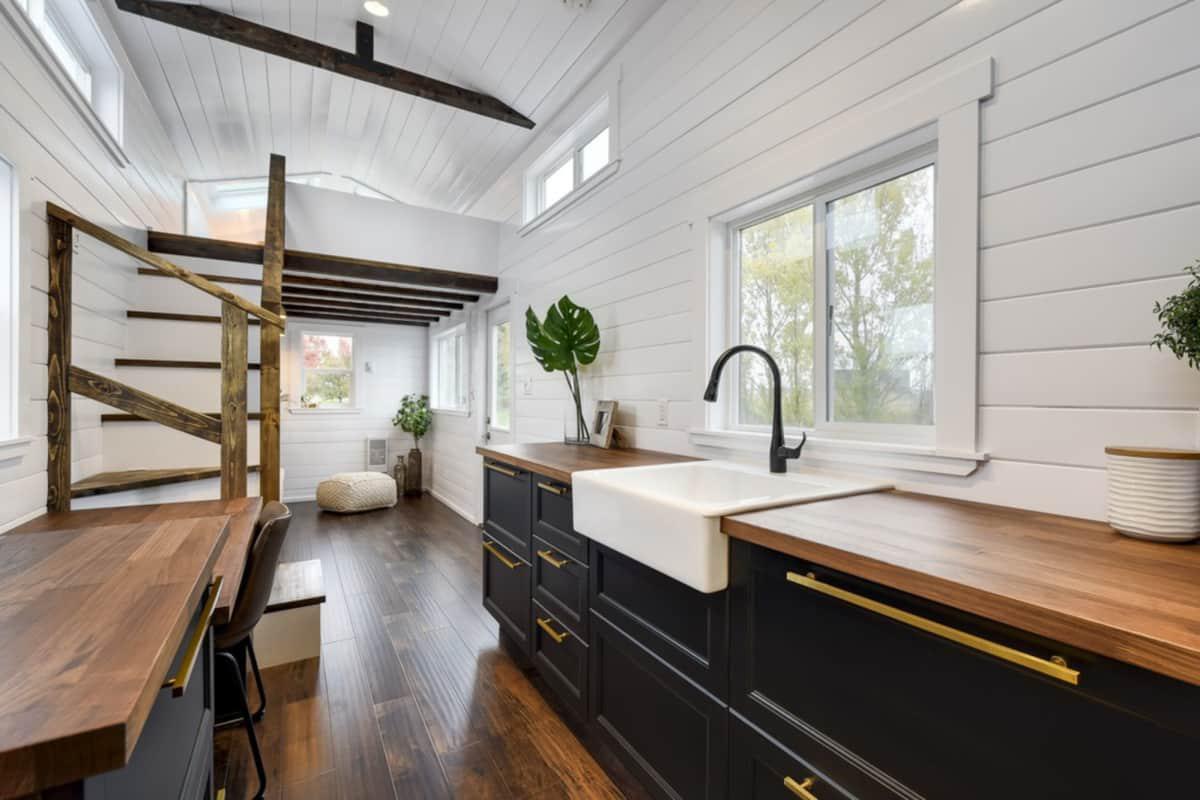 Plenty of storage space in this tiny house kitchen.
Living Room
While one loft can be set up as a cozy den, the ground floor also has space for a sofa and entertainment area.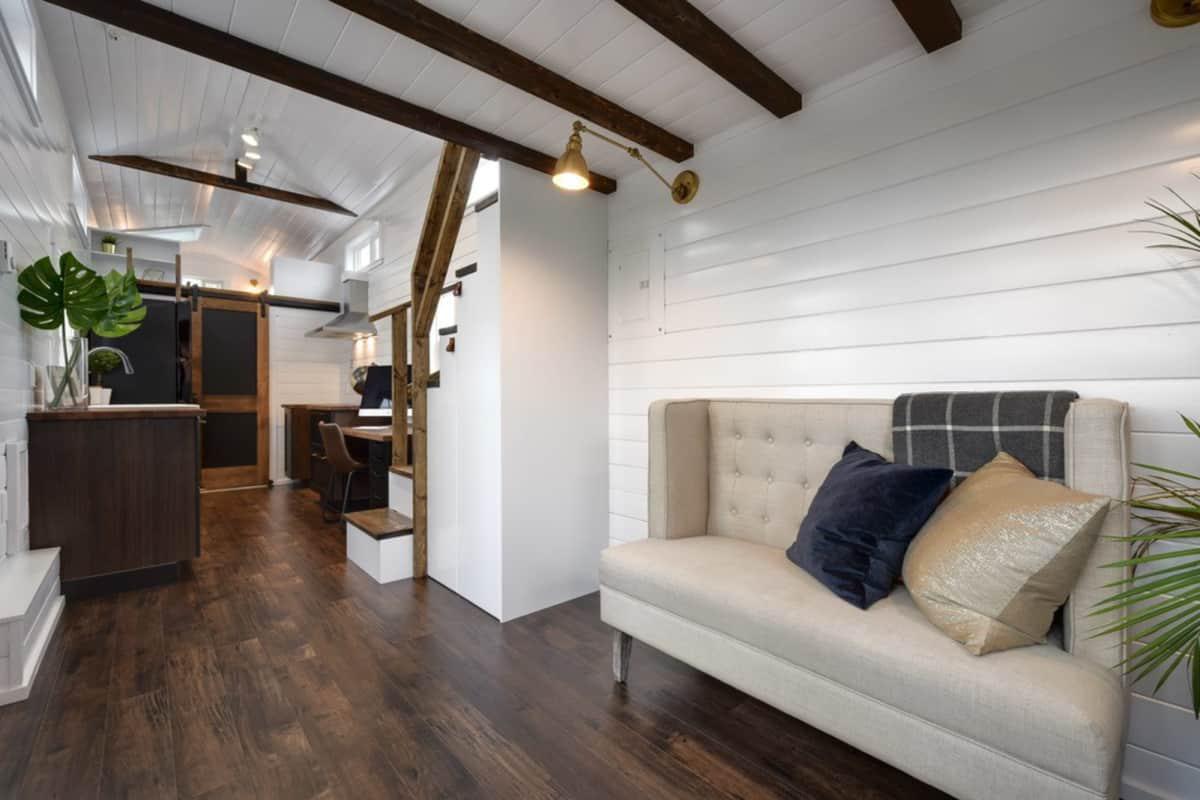 Ground floor living room.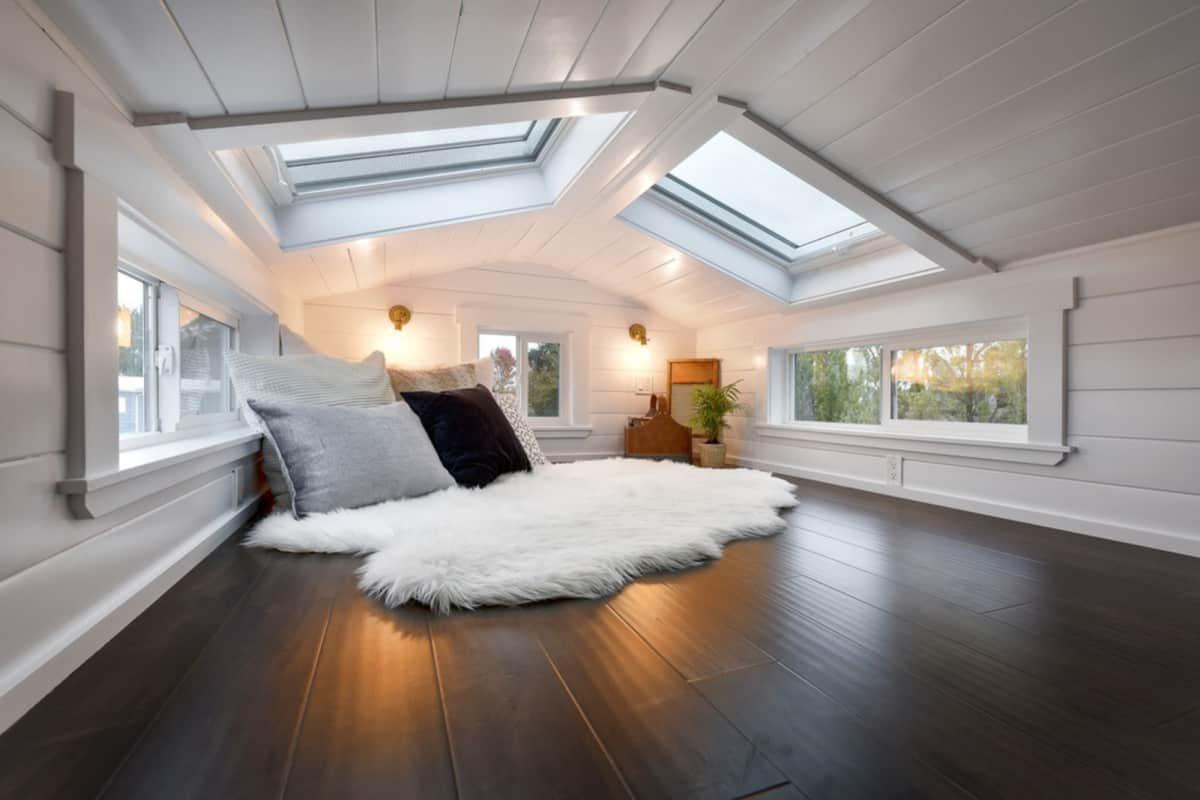 Optional loft living room.
Bathroom
The large bathroom can hold a sink, toilet, shower, and laundry area.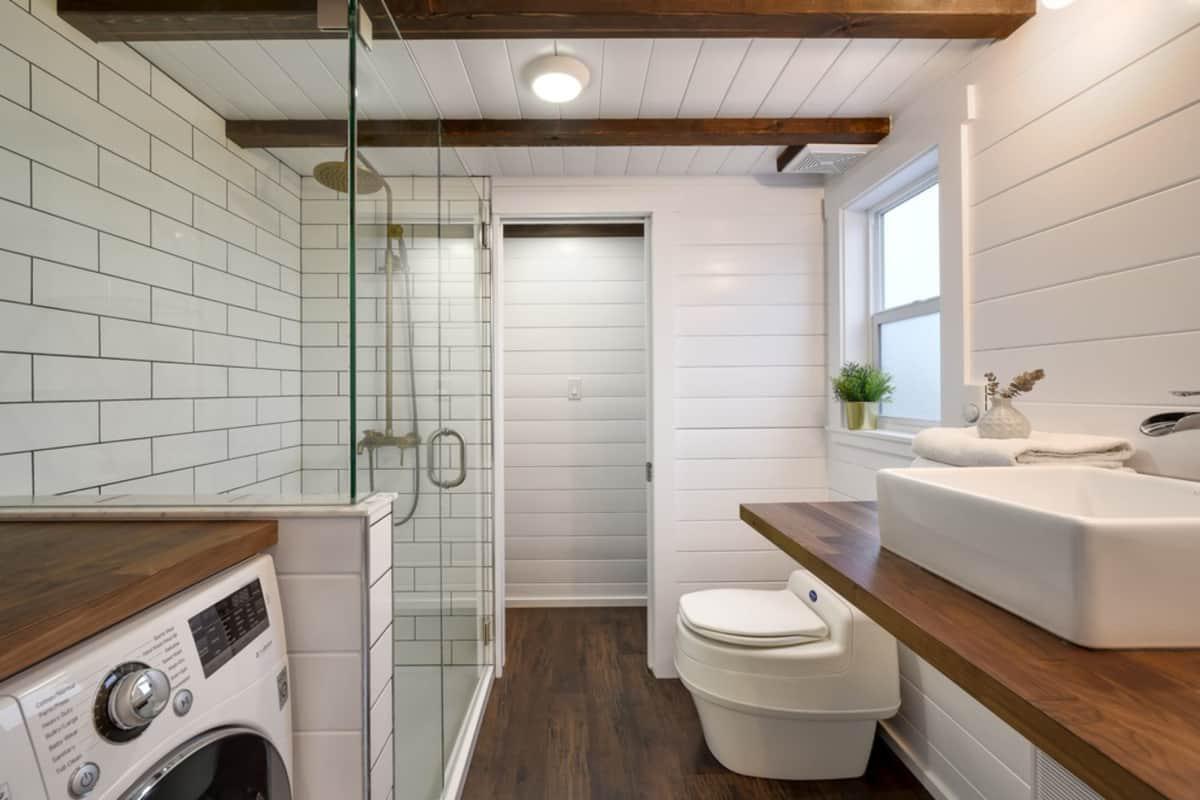 A spacious bathroom for full-time, tiny living.
Sleeping Spaces
This customizable tiny allows you to choose between multiple sleeping options. You can decide between the two comfortable lofts or ground floor for your bedroom.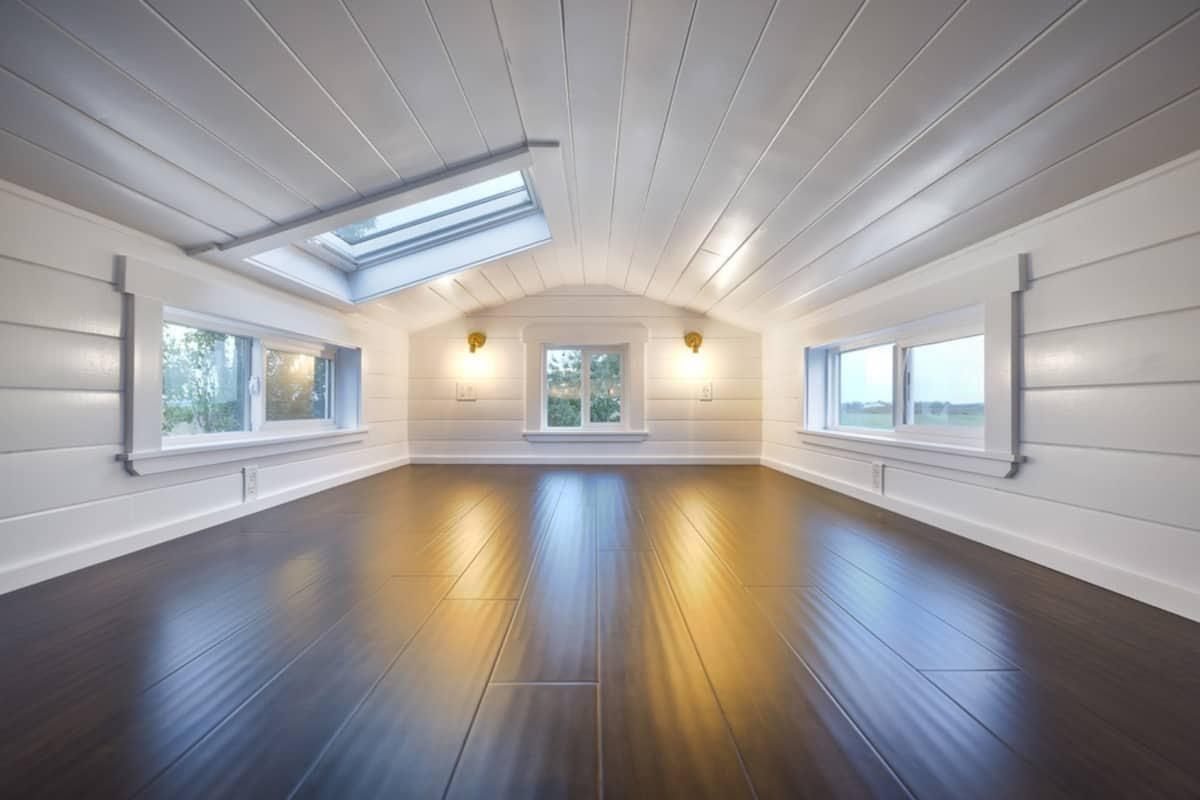 The loft spaces are anything but tiny.
This dark wood accent tiny home can be yours for $93000! Please note; prices may vary over time. For the most up-to-date information, contact the builder here.
All images are from Mint Tiny House Company and Tiny House Listings.