So you're ready to build your Tiny House, or to have someone build it for you. Where to start? As the good ol' Benjamin Franklin use to say, "If you fail to plan, you are planning to fail"! This is where your Tiny House plan comes in. The easiest way to plan is to ask the right questions.
How Many Occupants?
Getting the basics down will help us know the best plan options. First things first, how many people will live there? The number of sleeping areas required is one of the biggest impacts on your floor plan layout.
Tiny House Plans for a Single Occupant
If you plan to live in your Tiny House on your own, you have full freedom to choose any layout that suits you personally. You'll want to plan to accommodate any pets involved. And you may or may not choose a plan that facilitates guests, either of the overnight or the drop-in variety. Some of us are hermits- no shame in that! Also, unless it is your chosen path to remain a solitary resident, keep in mind potential future cohabitation as you plan your space. Life can throw changes at you at any moment ;)
Tiny House Plans for Two
If you're embarking on the Tiny lifestyle with your significant other, or with a friend or a relative, the floor plan will need to accommodate the needs of both of you. In the case of a romantic relationship, one bedroom will probably suffice. In other housemate situations, you'll likely want two sleeping areas. Overnight accommodations for guests remains optional in either case.
Tiny House Plans for the Whole Family
Living in a Tiny House with a family is most likely going to involve at least two sleeping areas. Depending on the kids' ages, they might share a sleeping space, such as built-in bunk beds. According to A Pattern Language by Christopher Alexander and Murray Silverstein (considered the ultimate design 'bible' by many designers), if a home is to be functional, each resident needs some kind of personal space to call their own. This can be as minimal as a bunk or a meditation cubby. Think about what will work best for your unique family and make a decision on how many sleeping areas you'll need and how each individual's personal space will be provided.
A growing family also needs to consider the future needs of its members as they grow up or age. Will the Tiny House be able to accommodate those changes? Perhaps a time will come when a family's Tiny House evolves into a cluster of Tiny Homes?
Overnight Guests
As mentioned above, overnight guests are completely up to your discretion. Many Tiny House dwellers will admit that guests are not always amenable to the 'alternative' nature of the bathroom facilities present in many Tiny Houses. If this isn't an issue, or if your guests happen to be open-minded or adventurous, consider planning a convertible/temporary sleeping area on the main level of your home in order to make it accessible for all potential guests.
Mobile or Stationary?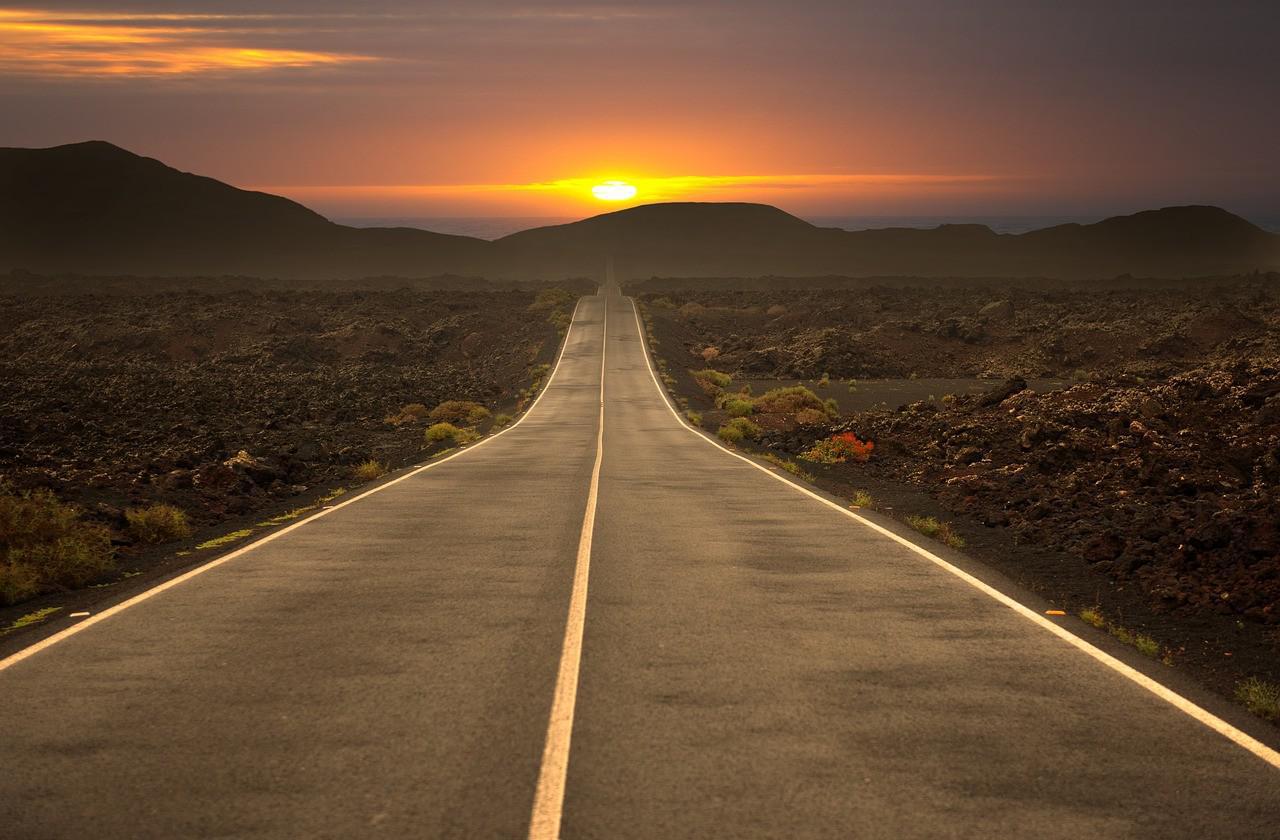 The next decision to make with regards to your Tiny House plan is whether to choose a Tiny House on wheels or a Tiny House on foundation. There are many factors to consider in this decision, as detailed in our 'Tiny House on Wheels or Stationary Tiny House' article, but it primarily boils down to whether or not you have long-term access to land and whether or not you want to remain in one place.
A mobile Tiny House plan will limit you to a rectangular shape. If you want to avoid dealing with travel permit fees whenever you relocate, you'll be also be limited to 8'-6" in width and 13'-6" in height for most locations.
A stationary Tiny House grants you more freedom in the shape and size of your floor plan. You also have more freedom in your choice of materials.
Loft or Single-Level?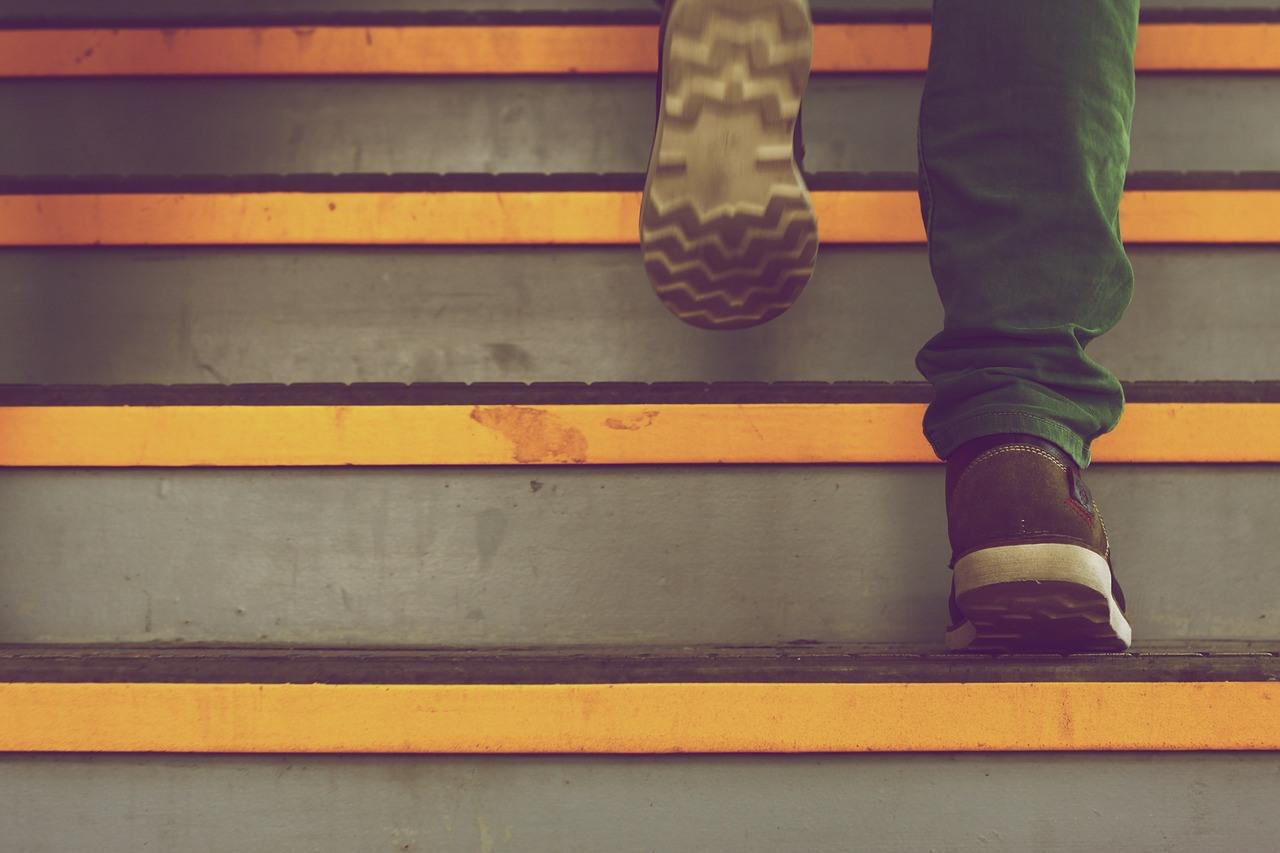 This is an important consideration that will narrow down your selection of Tiny House plans or design options. If you feel comfortable with stairs or ladders, a loft (or two) can significantly add to your available space. If not, you can limit your choices to among the single-story options.
If you do opt for a loft or two, think about how much headspace you need or want. Choosing a plan with dormers or a gambrel roof is one way to increase the amount of height available in your lofts.
What is Your Architectural Style of Choice?
Tiny Houses can be built in almost any architectural style you can think of, especially if you're choosing a stationary model, which has the option of both heavier and more fragile materials.
Here are a few examples showing the range of possibilities:
Modern Tiny House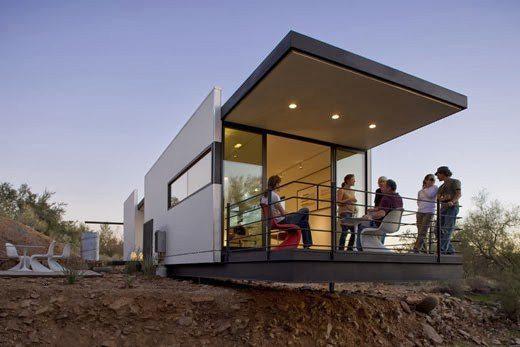 Tumbleweed Tiny House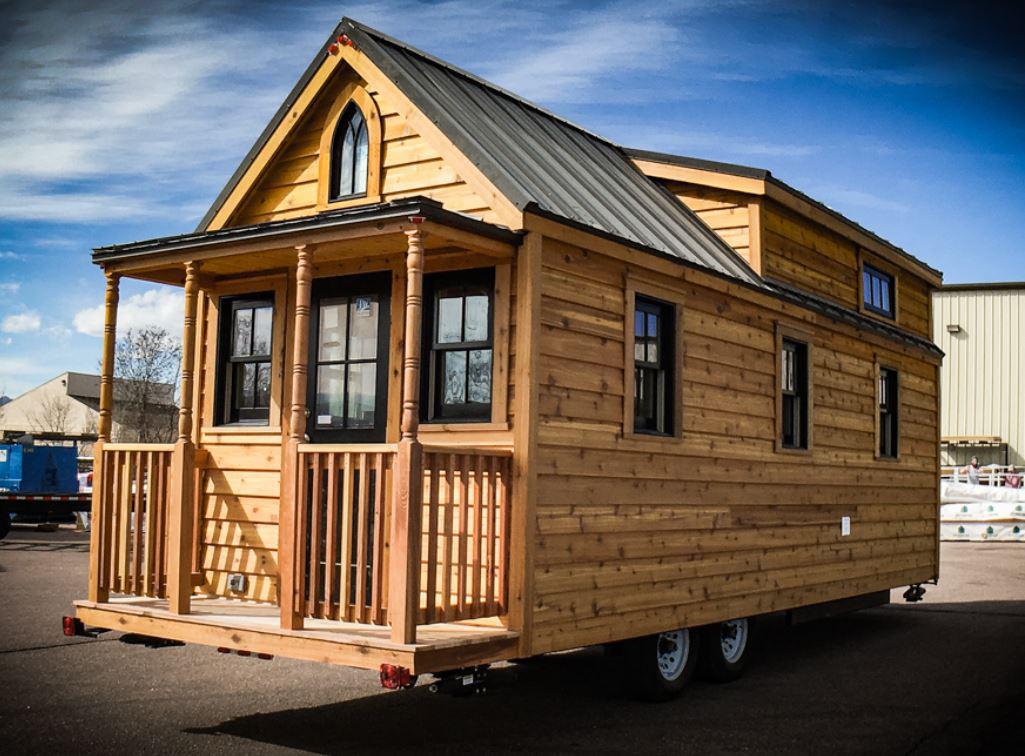 Concrete Tiny House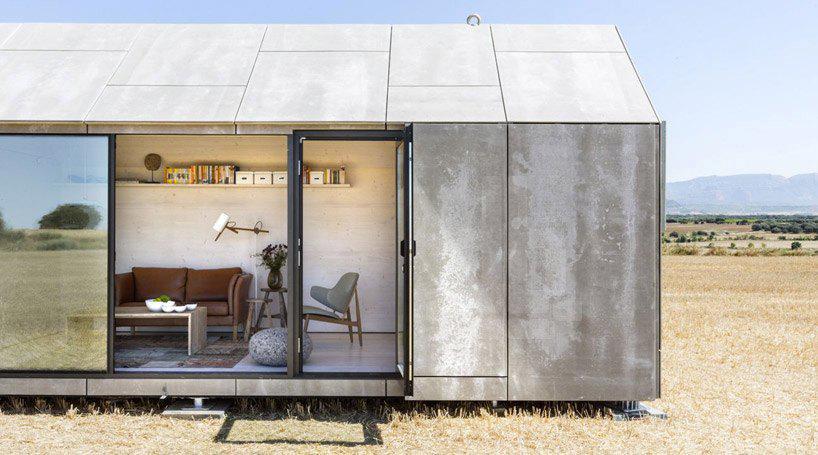 Metal Clad Tiny House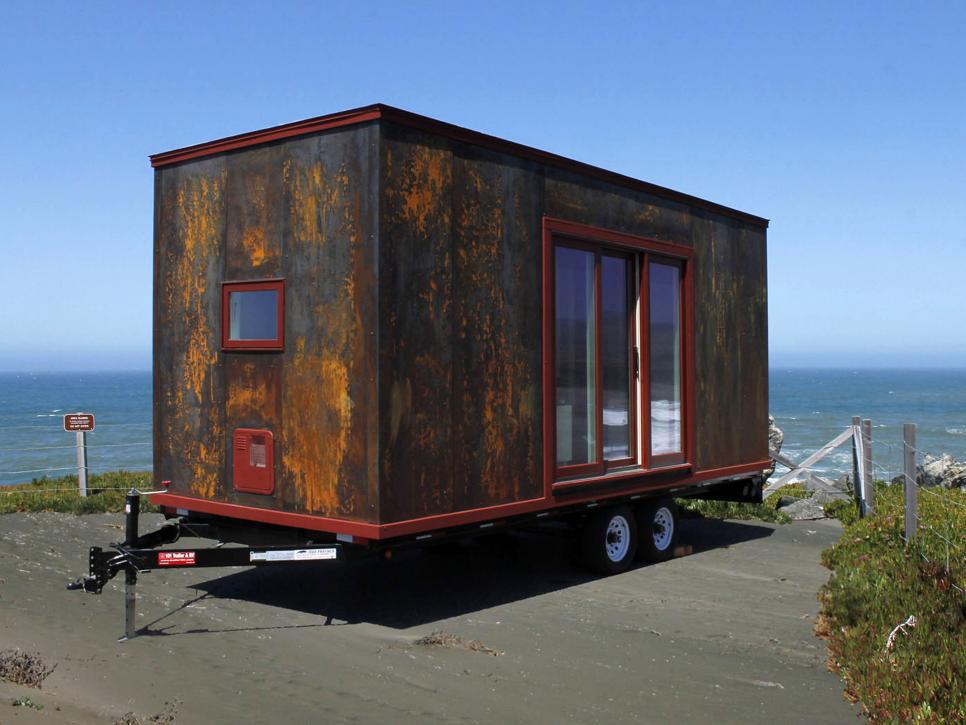 Gooseneck Tiny House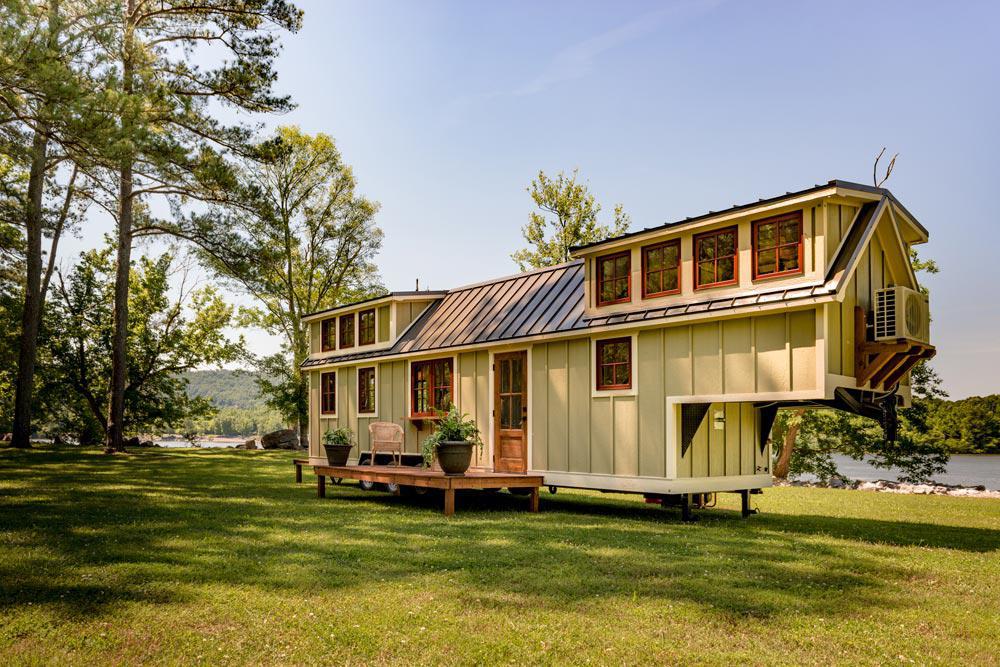 Luxury Tiny House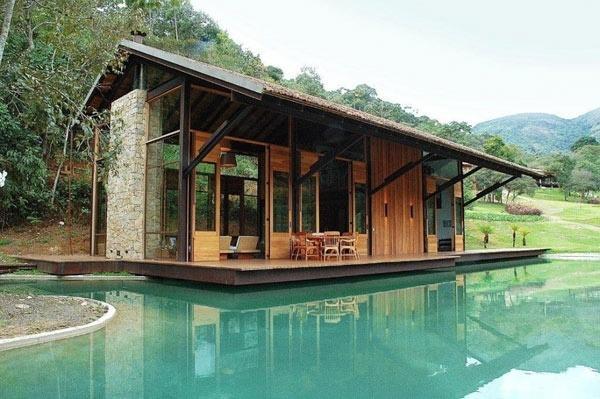 Tiny House Cabin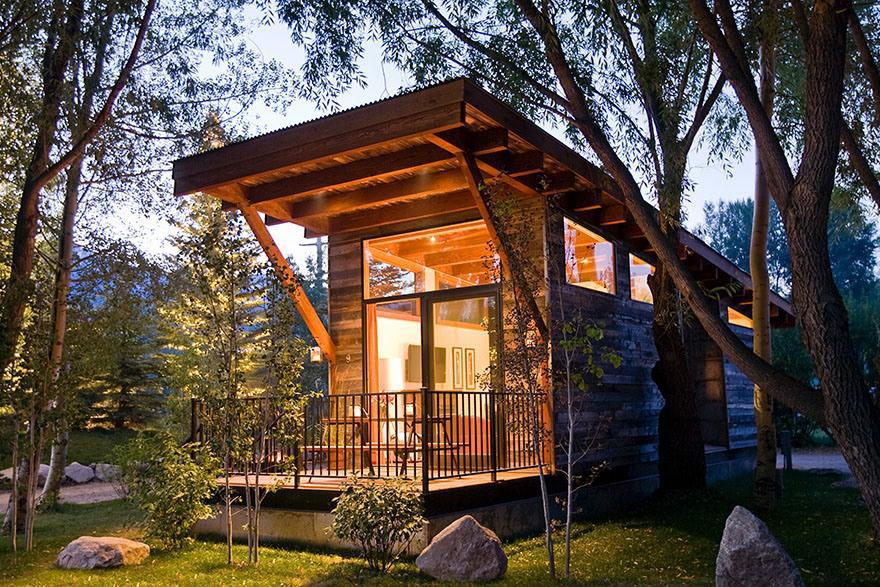 Tiny House Shed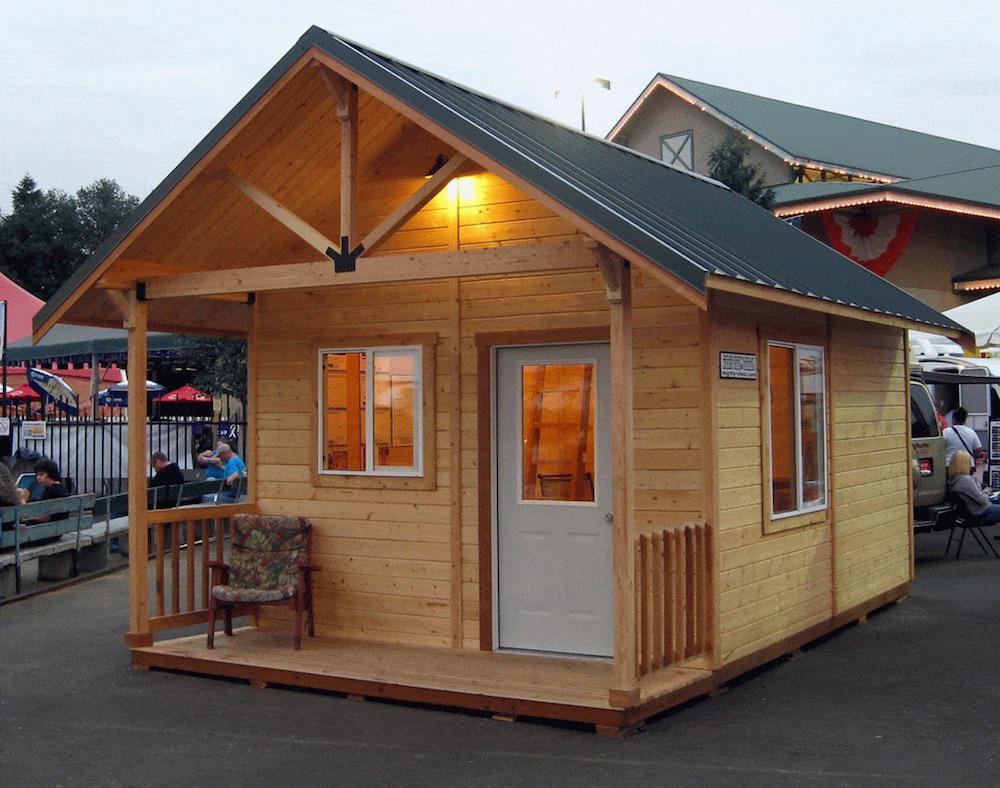 Tiny House A-Frame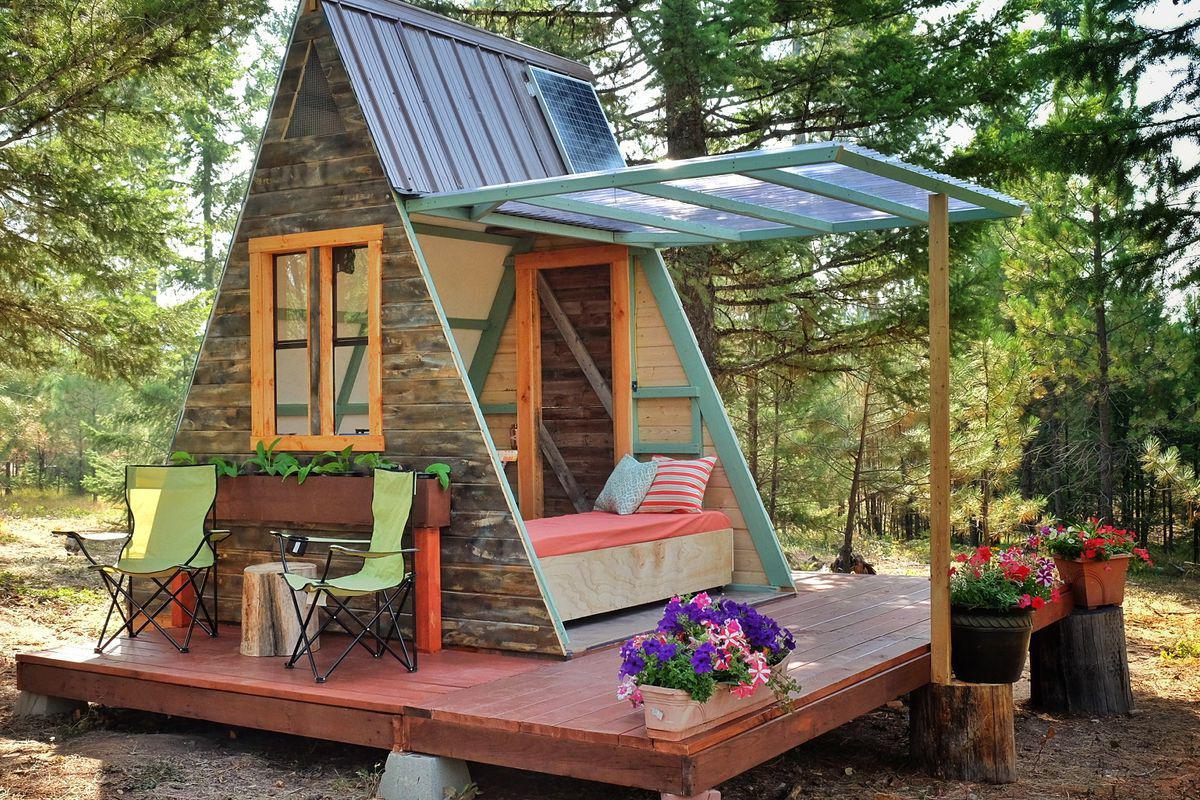 Round Tiny House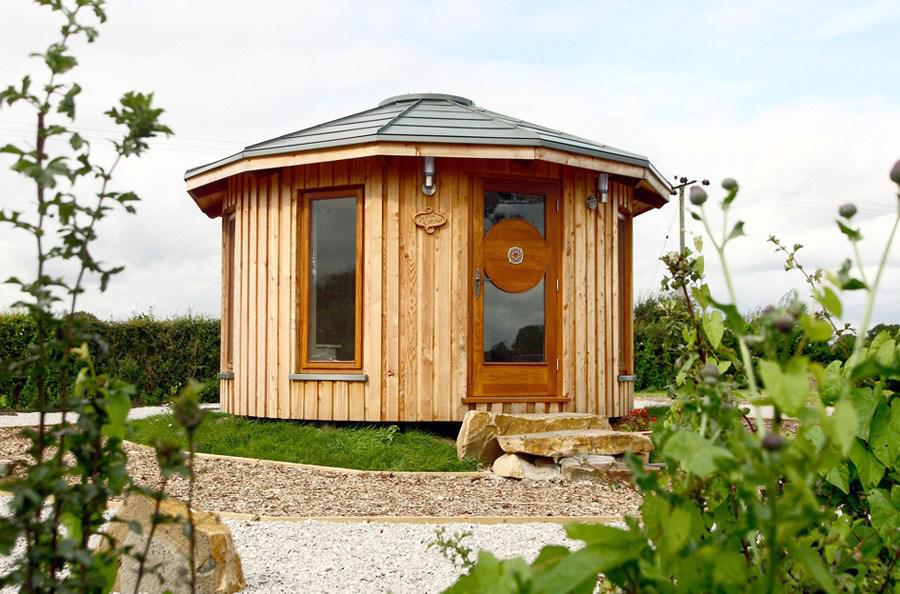 Tiny House Tower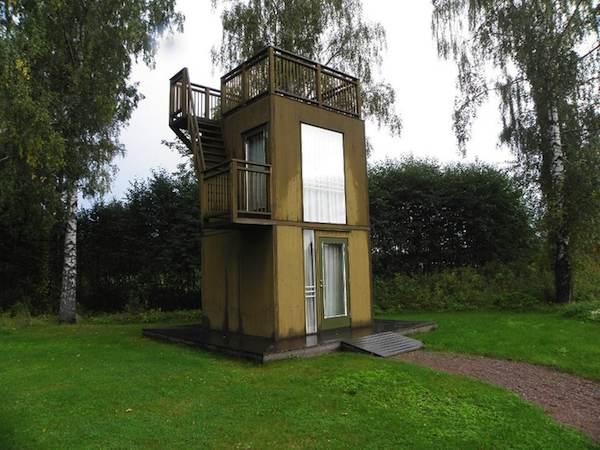 Tiny Tree House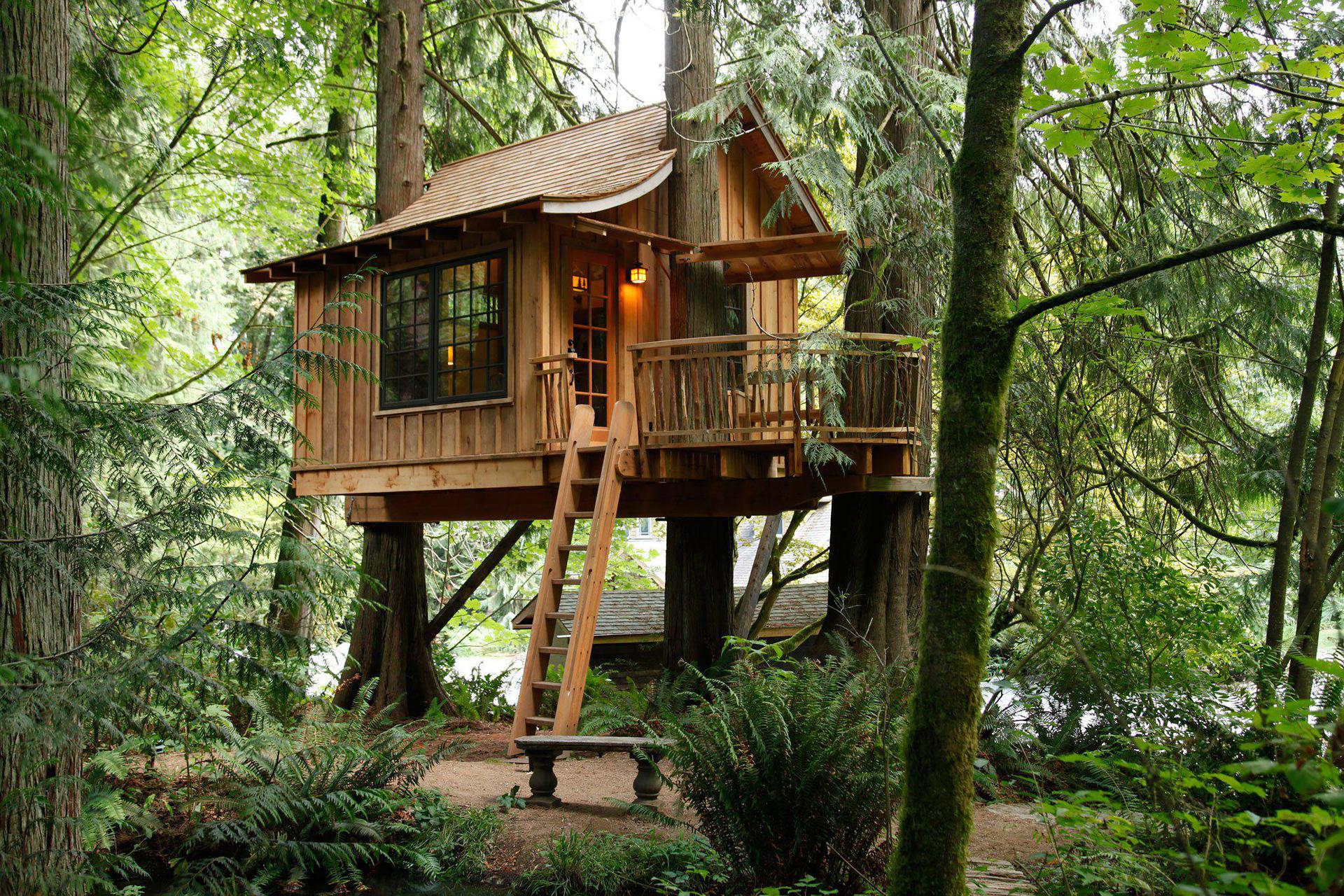 Micro Tiny House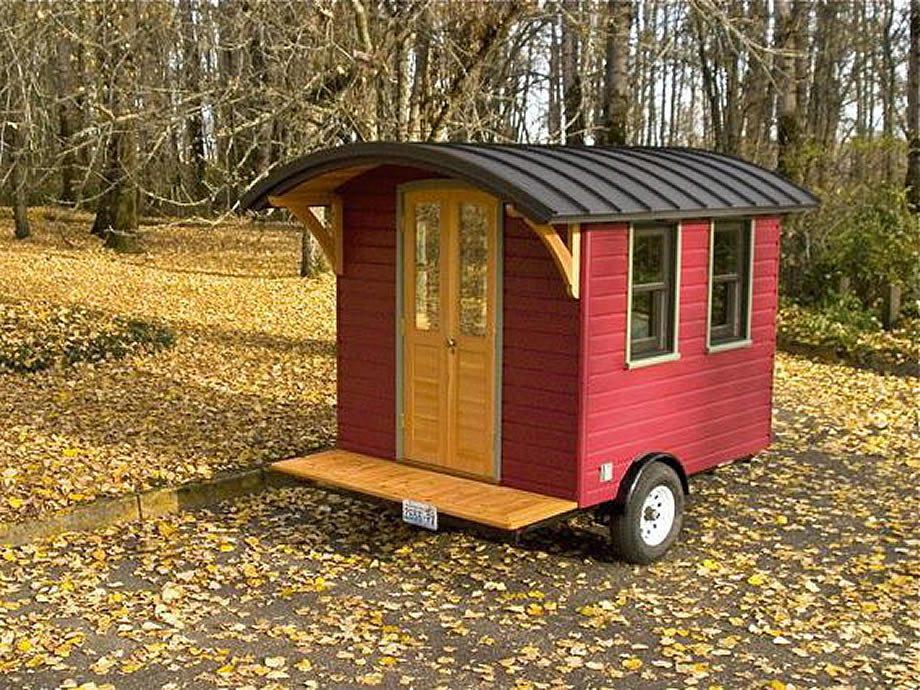 Tiny House Plans Checklist
What basic plans should be included in your set of tiny home plans:
Floor plans:

Main level floor plan
Floor plans for any lofts

Structural/framing drawings
Electrical & mechanical plans/schematics
Plumbing plans/schematics
Foundation plan & details (for stationary Tiny Houses)
Site plan (for stationary Tiny House—this is a customized item for your particular site, not generally included in a standardized set of plans)
Roofing diagrams
Exterior elevations: front, back, sides
Building sections ("cutaways")
Interior elevations
Isometrics (optional, to provide a better visual sense of the space)
Details for built-in cabinetry, stair/loft ladder, shelving, built-in furniture
Details/instructions for properly attaching to trailer (for Tiny Houses on wheels)
R-values of building envelope
Construction price
Depending on your situation, you might need some extra information:
Step-by-step instructions (if planning to build it yourself)
Tools needed
Materials list
House weight and towing capacity (for Tiny House on wheels)

If you plan to move often, you may want to choose a lighter house.
Shorter Tiny Houses are easier to tow than longer ones.

House dimensions:

Overall width, including roof overhangs, not to exceed 8'-6" for Tiny House on wheels, to avoid travel permits in most areas
Overall height not to exceed 13'-6" for Tiny House on wheels, to avoid travel permits in most areas

House square footage
Rules and regulations
Disclaimers regarding designers, codes, etc.

When using an architectural plan, some basics are essential:
All drawings should be drawn to scale.

The drawings should all be to the same scale (with the exception of a Site Plan for a stationary Tiny House)
¼" = 1'-0" is a good workable scale, though this may vary according to personal preference

All drawings should be fully dimensioned.
Format:

Are the plans available as customizable digital files (e.g. for SketchUp or Autocad)
Is a 3D SketchUp model provided? (This will allow you to interactively view the model from any angle in SketchUp)
Are printed copies provided? If not, will you need to employ print shop services for larger format prints (e.g. 24"x36")?
DIY Tiny House plans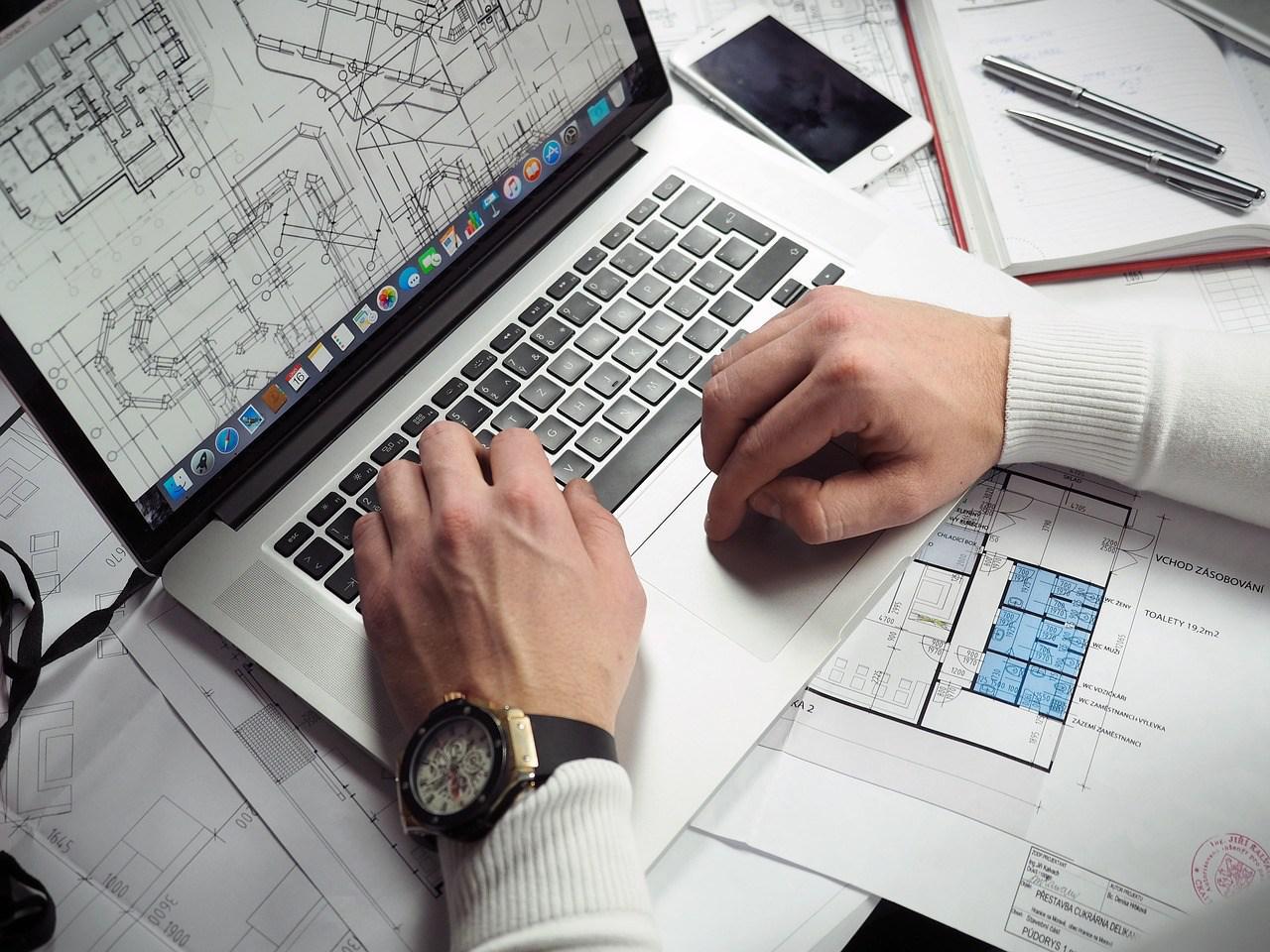 If you are on a very tight budget and have a lot of time to spare, you can design your set of Tiny House plans yourself. If you have construction knowledge or are willing to acquire it through research, this is completely doable. The idea of designing can seem daunting. If you need a confidence boost, check out the book Buildings without Architects: A Global Guide to Everyday Architecture by John May. It's a delightful collection of vernacular architecture examples. And it demonstrates that humans have been building and planning their own homes since well before the first architect grabbed a T-square.
Why Would I Want to Create My Own Tiny House Plans?
It can be fun and rewarding.
It allows you to fully customize your home to your personal needs.
This is your chance to have a completely unique Tiny House– perfect if you're one of those people who cringes at the idea of showing up to the party wearing the same sweater as five other people in the room.
How Do I Design My Own Tiny House?
Start by making a list of all of the elements you would like to include in your Tiny House. Given the limited space available in the end result, you'll spend a lot of time editing or combining. Start thinking about ways that one element can provide more than one function. A desk may become a dining table. An ottoman may be a seat in one moment, a dining surface in another, and might provide storage inside for spare blankets. As you continue reading, you'll get a good idea of all of the elements to include in a functional Tiny House design.
Activity Spaces
Think in terms of activity spaces rather than traditional room names. Some examples might be:
sleeping place instead of bedroom
eating area instead of dining room
toiletry station instead of bathroom
This frees you from thinking you need to provide separate enclosed rooms for each activity. It encourages multi-functional spaces. And this way of planning is particularly helpful when working with limited space availability. A sleeping space might be a hammock strung between two wall anchors during the night, and stowed away in a storage bench during the day—no bedroom or sleeping loft required!
Relational Dynamics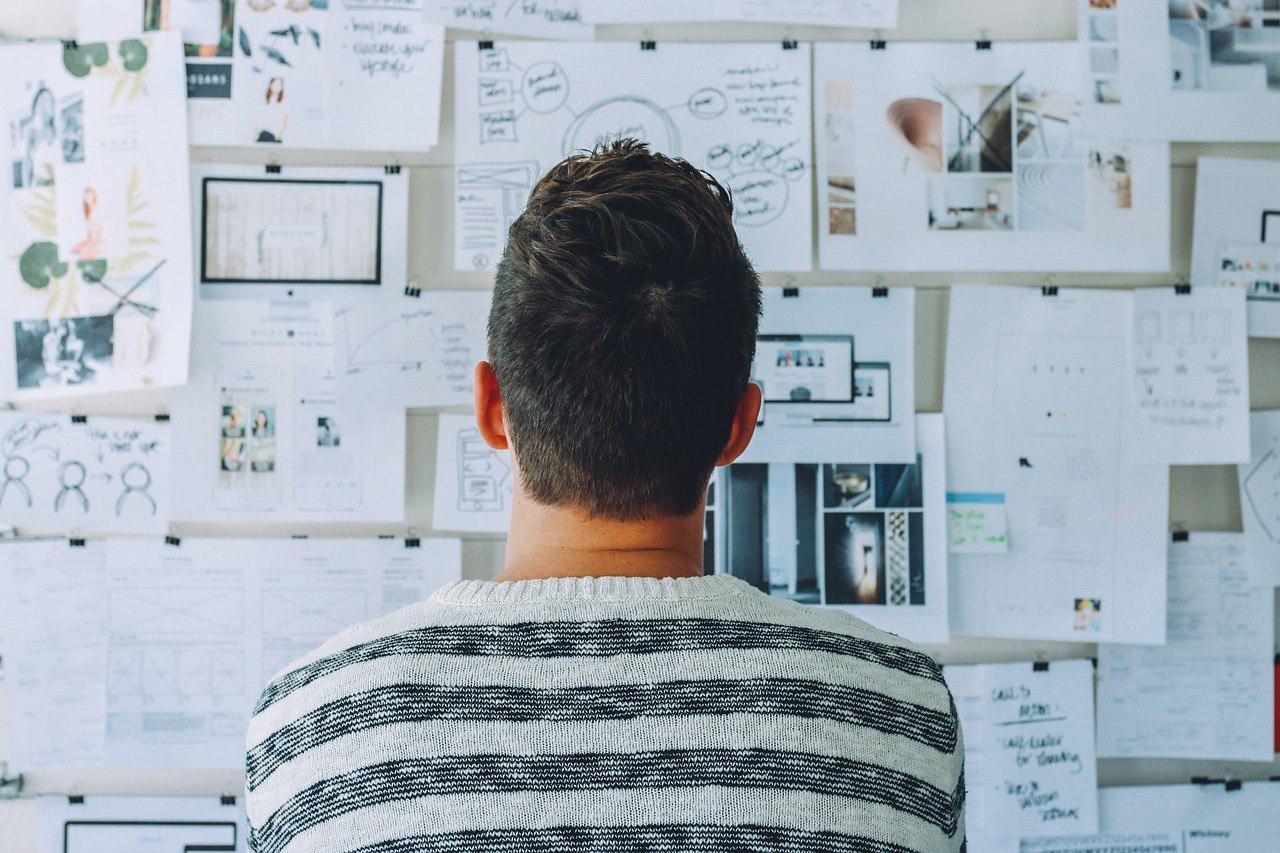 Next, qualify the relationships between the elements. Bubble diagrams are a great place to start, if you're into loose brainstorming sessions to get your creativity flowing. This can help you get an idea of where different house functions are located in relationship to others.
Do the kids' sleeping areas need to be closer to the bathroom?
Should there be separate clothing storage for each resident, or one large closet to share?
Is it important that the entry door be in the side of the house? Or at the trailer hitch end? Or at the tail lights end?
Tub or shower or both?
Will we brush our teeth at the kitchen sink or have a second sink in the bathroom area?
Some people are more linear and prefer to start with a rectangle that represents the actual dimensions of the house rather than bubble diagrams. With this process, the various design elements can be drawn to scale in the space from the start. If you're working with physical pen and paper, it helps to draw the various elements on a separate sheet of paper and cut them out so you can move them around the floor plan without erasing and re-drawing every time you want to move something. If you're working on the computer, using drafting software such as the free version of SketchUp, it's easy to move elements around to try out different layouts.
Structural Design
Once you have your plan layout, you can start dealing with the structural aspects. If this is an area that you don't have knowledge or experience in, you have a few options:
Hit the bookstore, library, and Internet to educate yourself on the necessary construction and structural elements and methods. Looking at free Tiny House plans with designs similar to yours can be very helpful.
There's a wealth of helpful knowledge out there, and people are happy to answer your questions on forums and in social media groups. The online Tiny House community is a very supportive place.
If you're planning to have a contractor build your house instead of doing the construction yourself, the plans themselves can be less detailed as long as you are in good communication with your builder. This can be risky, though, and involves a leap of faith in your relationship with the contractor. Have a conversation up front about change order policies.
When you're ready to get into the more specific details, you'll want to make the finer decisions such as whether your operable windows are casement or double-hung, how high you'd like your countertops to be (personal customization can be more ergonomic), and whether or not the entry should be at the trailer tongue end, the taillight end, or in either of the long sides.
Again, looking at examples online and talking to Tiny House dwellers in forums and on social media can be a great source of ideas and information.
If you're planning on using salvaged or recycled materials, you may want to leave some of these decisions open-ended to what supplies turn out to be available.
Ready-Made Tiny House Plans
Why Should I Choose Ready-Made Tiny House Plans?
If you're not interested in designing and drafting your own set of Tiny House building plans, you can always choose from a wide selection of ready-made Tiny House plans. This removes the learning curves of teaching yourself how to use drafting software (or the old-school hand drafting methods). It also eliminates the need to come up with all of the ideas yourself. And it may eliminate the risk of trying a out design that's never been built before.
Are the Tiny House Plans DIY-friendly?
If you're planning on building your Tiny House yourself, the level of detail provided in a set of ready-made Tiny House plans is of utmost importance. If you're skilled and experienced with construction, this is less an issue. But if you're a novice, you'll want to look for a set of plans that offers detailed step-by-step instructions and illustrative drawings. Some Tiny House plans, on the other hand, are created with the skilled contractor in mind and provide only very basic information, with the assumption that the builder's own knowledge base will fill in any gaps.
Ready-made Tiny House plans are available in both free versions and paid versions…
Free Tiny House Plans
If you prefer not to create your own set of Tiny House drawings, an equally budget-minded option is to use free Tiny House plans. Be discerning and keep in mind the adage, "You get what you pay for" while shopping around for freebies. That's not to say that there aren't high-quality options available at this price point. Just be sure to take a close look, and check for the items on our Tiny House Plans Checklist above.
A current internet search provides many results for free Tiny House plans, but the majority of them lead to dead ends—often due to expired temporary promotional offers. There are, however, still a few legitimate free options available.
Free Plans for Tiny Houses on Wheels:
Quartz Tiny House
Ana White is an inspirational self-taught Alaskan mom with some great design ideas. She offers free plans for her 24' Quartz Tiny House. The roof overhangs on this house extend beyond the highway-legal width of 8'-6", so be aware that you'll need to consider travel permits when moving it.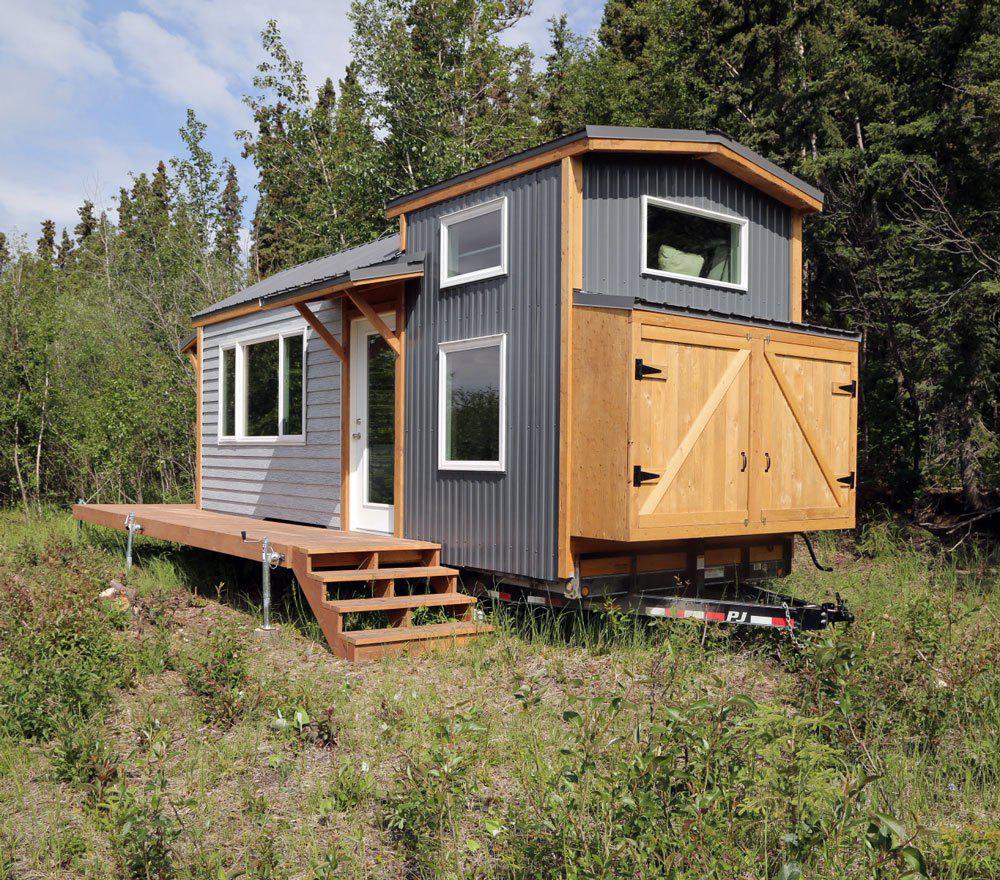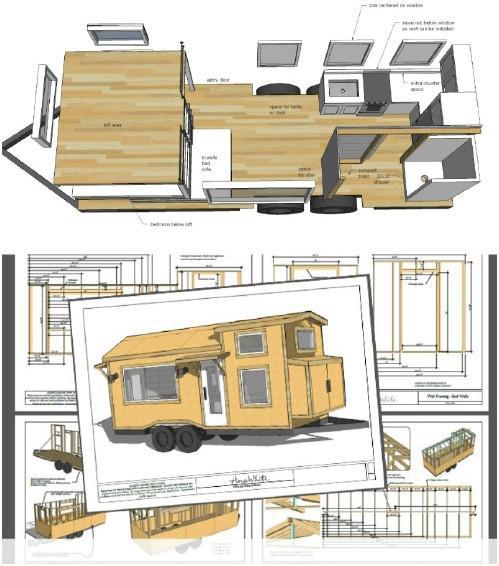 Find the plans for the Quartz Tiny House here\
8×16 Tiny Solar House v.2
The designers at Tiny House Design offer a handful of free Tiny House designs from 8-feet long to 24-feet long. Some of their designs, such as this 8x16 Tiny Solar House, can be built either as a Tiny House on wheels, or as a stationary Tiny House on a foundation.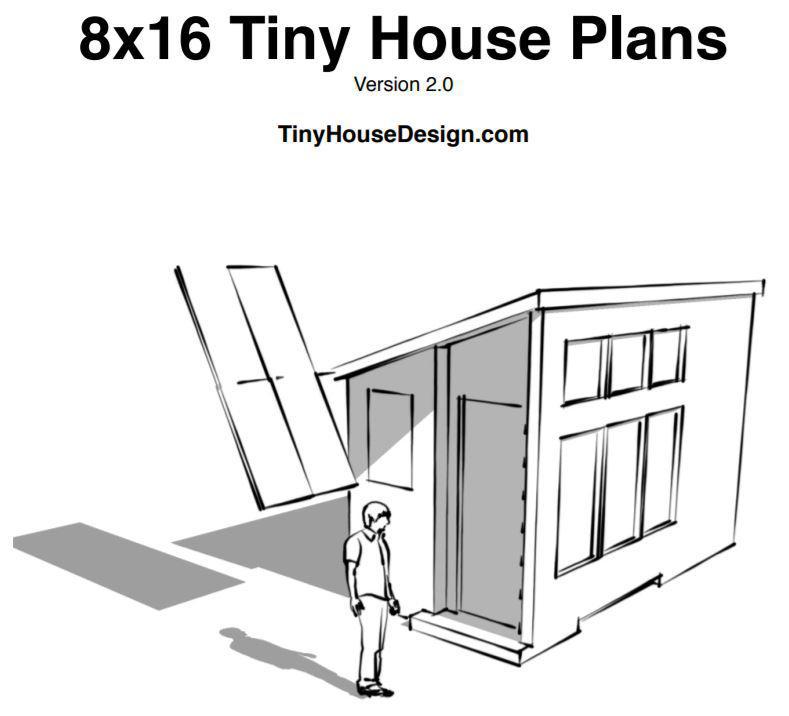 Find the plans for the 8x16 Tiny Solar House v.2 here
Websites providing free plans for Tiny Houses on Wheels:
Free Plans for Tiny Houses on Foundation:
Cottage Wood Cabin
The Classic Archives offers a free set of plans for this 108 square foot cabin with a sleeping loft. Their website is a source of plans for many other types of woodworking projects as well.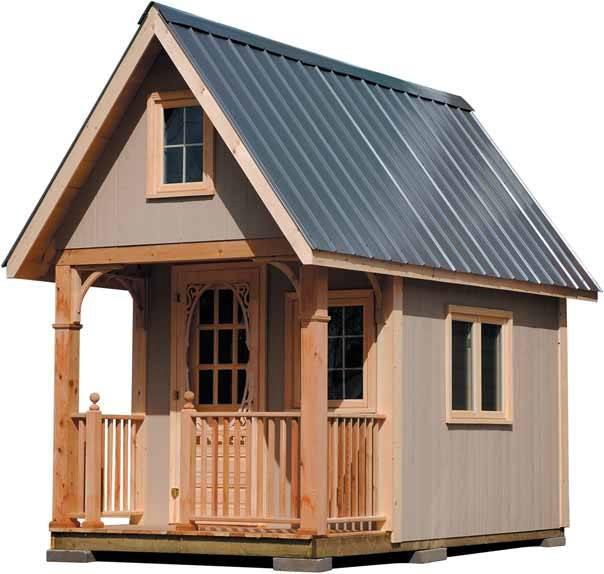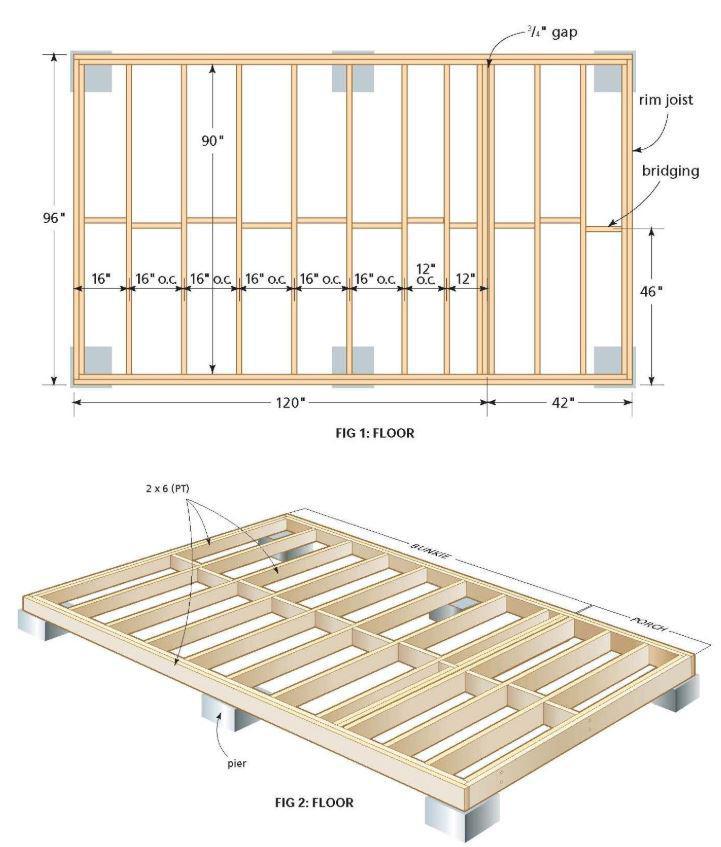 Find plans for the Cottage Wood Cabin here: http://www.theclassicarchives.com/how-to-guides/free-wood-cabin-plans
12×24 Homesteader's Cabin v.2
Here's another example of a project by Tiny House Design, better suited for stationary placement on a foundation, given its dimensions. As the design title implies, this is a 12-foot by 24-foot Tiny House. It has 12-foot high walls and a 12/12 roof pitch that allow for highly usable loft space.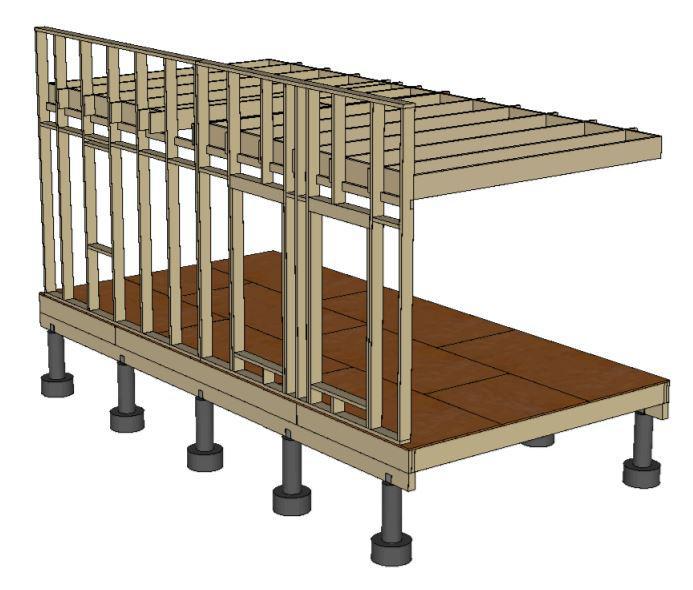 Find plans for the 12×24 Homesteader's Cabin v.2 here: https://tinyhousedesign.com/downloads/12x24-Homesteaders-Cabin-v2-.pdf
Lookout Cabin
Today's Plans provides a free set of plans for its 500 square foot Lookout Cabin, including a main floor, second floor, and balcony.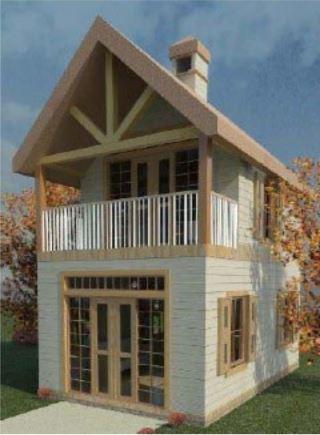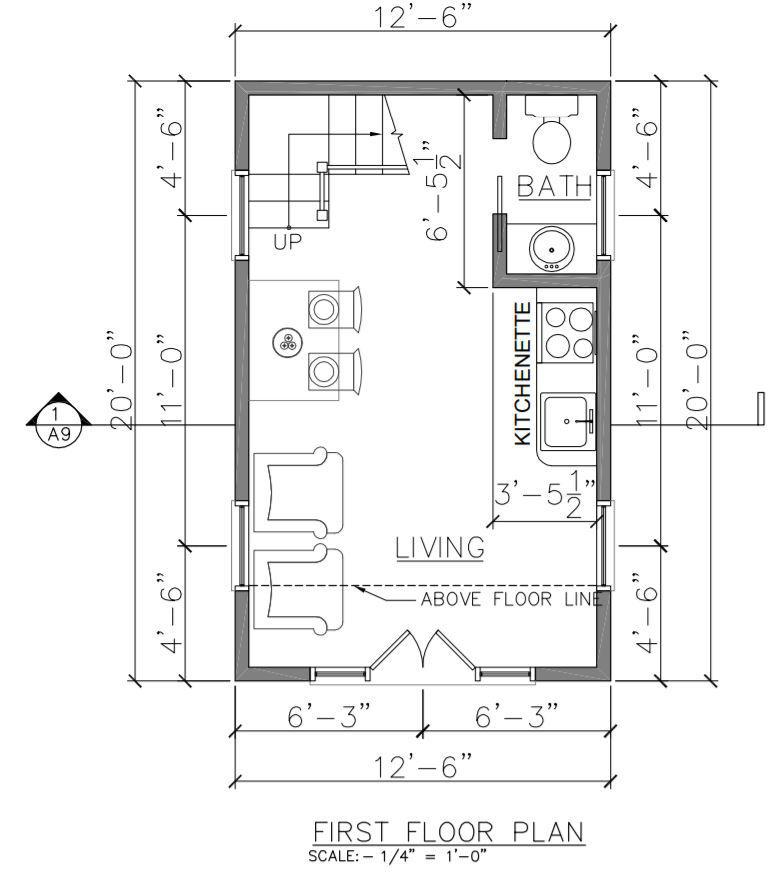 Find plans for the Lookout Cabin here: http://www.todaysplans.com/DO-Lookout-1-Cabin-Plans.pdf
Websites providing free plans for Tiny Houses on Foundation:
Tiny House Plans for Sale
Compared to the availability of free Tiny House plans available online, there are a wealth of purchasable options to be had. Most of the organizations offering free plans listed above also have paid plans available. And there are many other well established (and up-and-coming) Tiny House design companies to choose from as well. As with free Tiny House plans, some are better than others, so take another look at our Tiny House Plans Checklist above. Read online reviews and ask questions on Tiny House forums to learn from others' experiences with a given set of plans.
You can use a set of Tiny House plans for Do It Yourself building, or hand them off to a professional contractor.
Websites providing Tiny House Plans for Sale:
Here is a list of a couple of nice plans from those websites ! You can also checkout our own selection of plans here
Tumbleweed Cypress
The Tumbleweed Tiny House Company is one of the well-established players in the Tiny House business. It was started by Jay Shafer of The Small House Book fame, then handed off as he started his next venture with Four Lights Tiny House Company. Tumbleweed Tiny House Company offers a 30-day satisfaction guarantee on its plans and includes an instant PDF download. Plan sets include instructions for attaching to a trailer.
The Tumbleweed Cypress is a popular design including bay windows and a porch.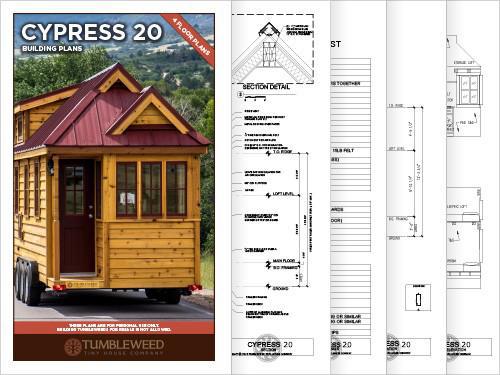 Purchase plans for the Tumbleweed Cypress in 18-foot, 20-foot, or 24-foot options here for $759
PLAN #896-6
The aforementioned Four Lights Tiny House Company is currently selling their plans through www.houseplans.com. The uncreatively named Plan #896-6 is a classic Jay Shafer design of 290 square feet featuring a loft with a skylight. The design is meant to be built on foundation. The plans are customizable and available as a PDF download.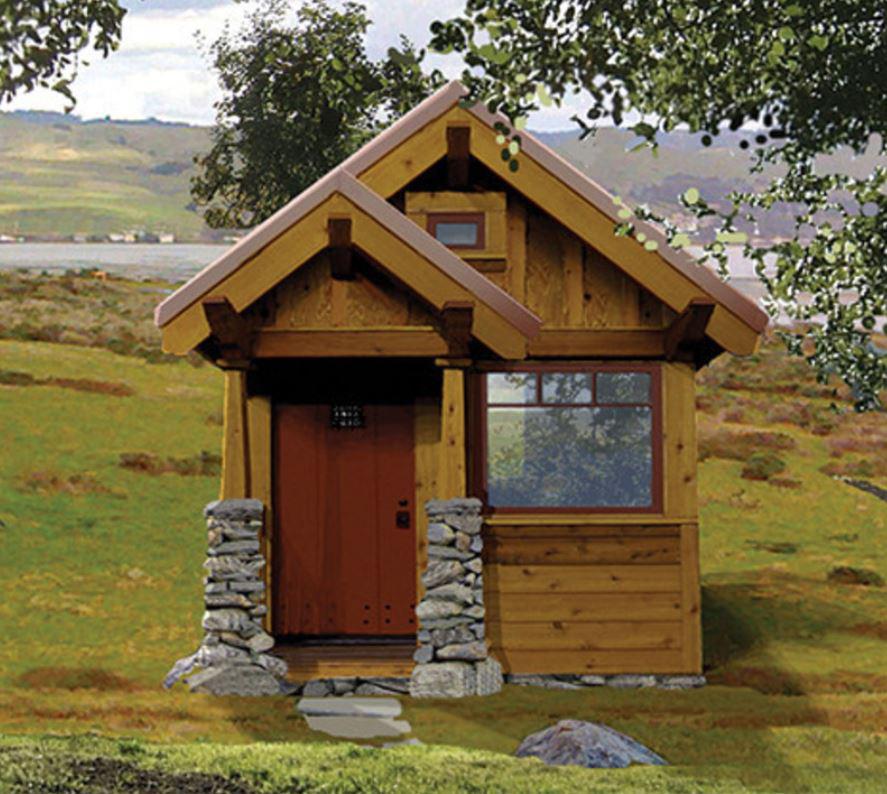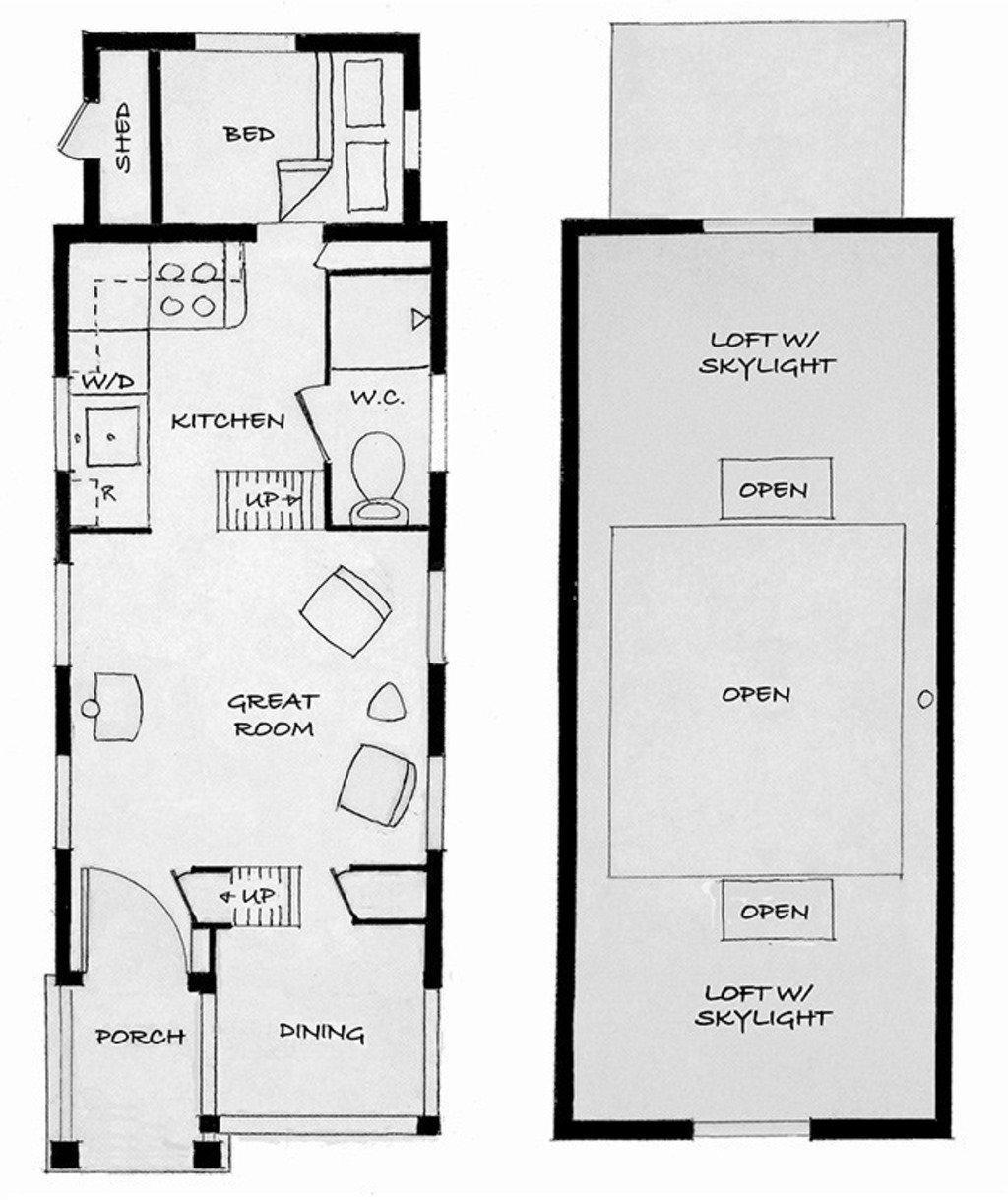 Purchase plans for Plan #896-6 here for $699
Potter Valley 24
For a more budget-friendly set of plans, Tiny House Design offers a good selection of low-cost plan sets in addition to their free options. The Potter Valley 24 is a 169 square foot Tiny House on wheels. It includes a porch, a loft, and clerestory windows. Plan purchase includes a printable PDF download, original SketchUp file, and a materials worksheet list.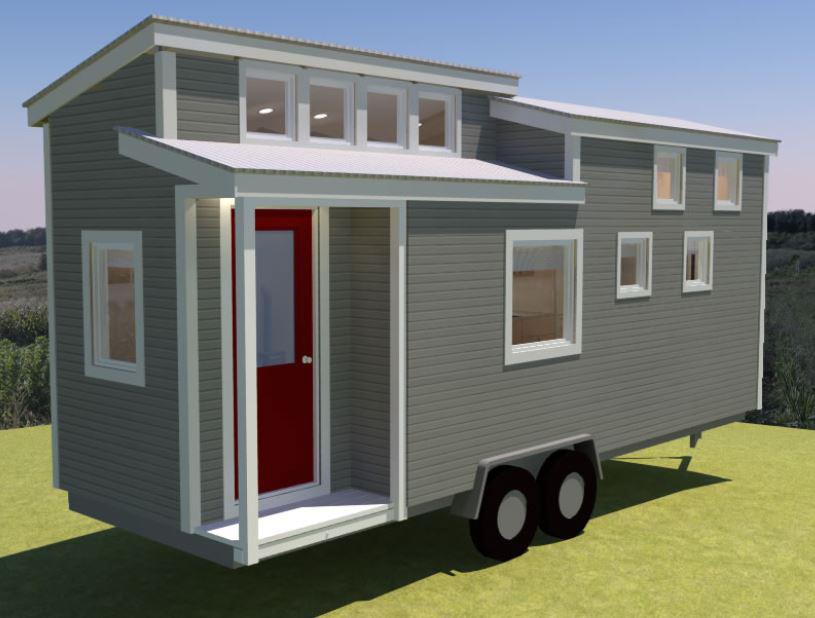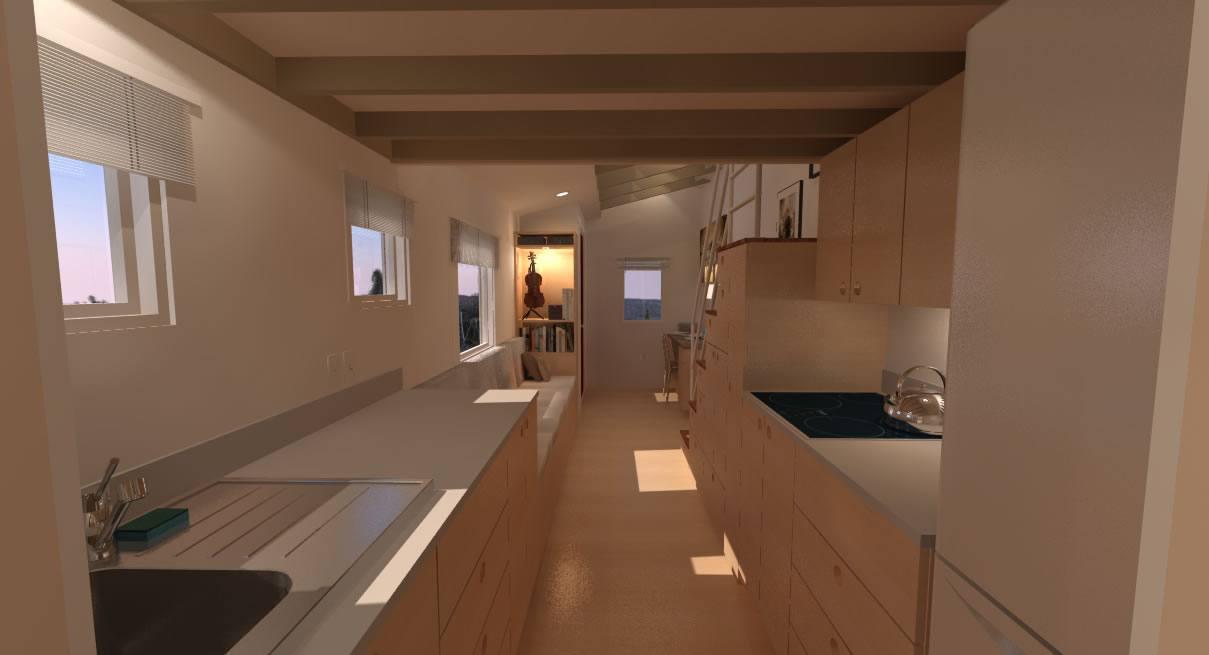 Purchase plans for Potter Valley 24 here for $29
No. 30 - The Bohemian Tiny House
While The Small House Catalog no longer seems to be offering free Tiny House plans, they do offer the same budget-friendly pricing as Tiny House Design, along with some attractive designs.
The Bohemian Tiny House is an 8-foot by 20-foot Tiny House on wheels with a sleeping loft, a storage loft, and a cathedral ceiling. Plan purchase includes a PDF download. Customizable SketchUp files are available.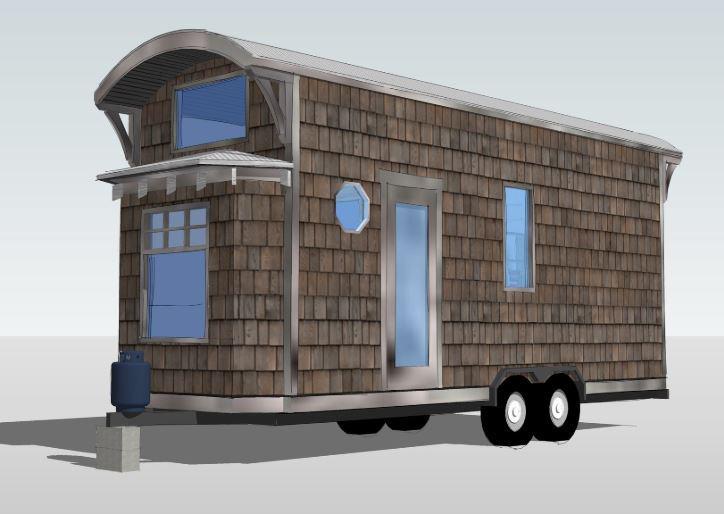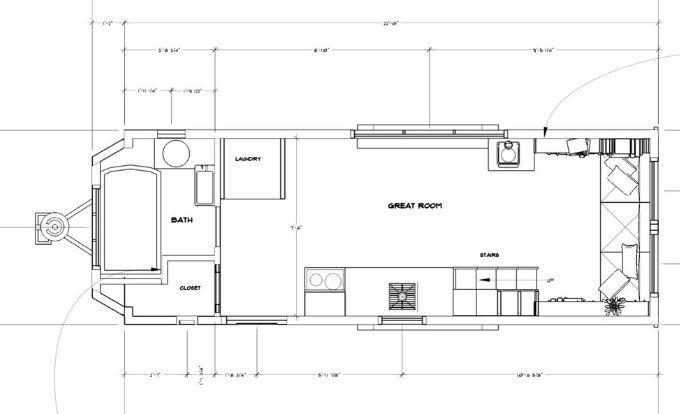 Purchase plans for The Bohemian Tiny House here for $29.99
28′ hOMe
TinyHouseBuild.com offers the 28' hOMe in various package options including 'just SketchUp,' 'just digital download,' and 'total' packages which include DVD video instruction. The 28' hOMe design is 317 square feet with lofts. It includes full-sized kitchen appliances, tall ceilings, and road-legal dimensions for a 3-axle trailer.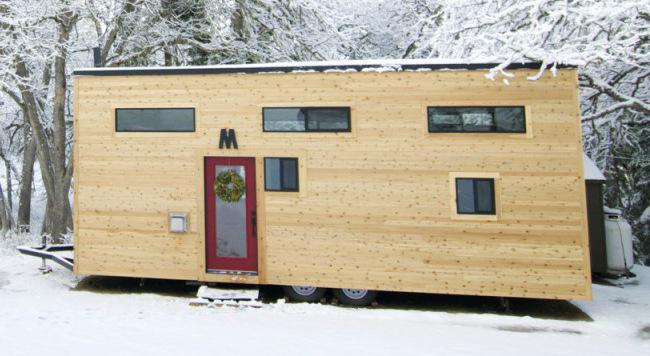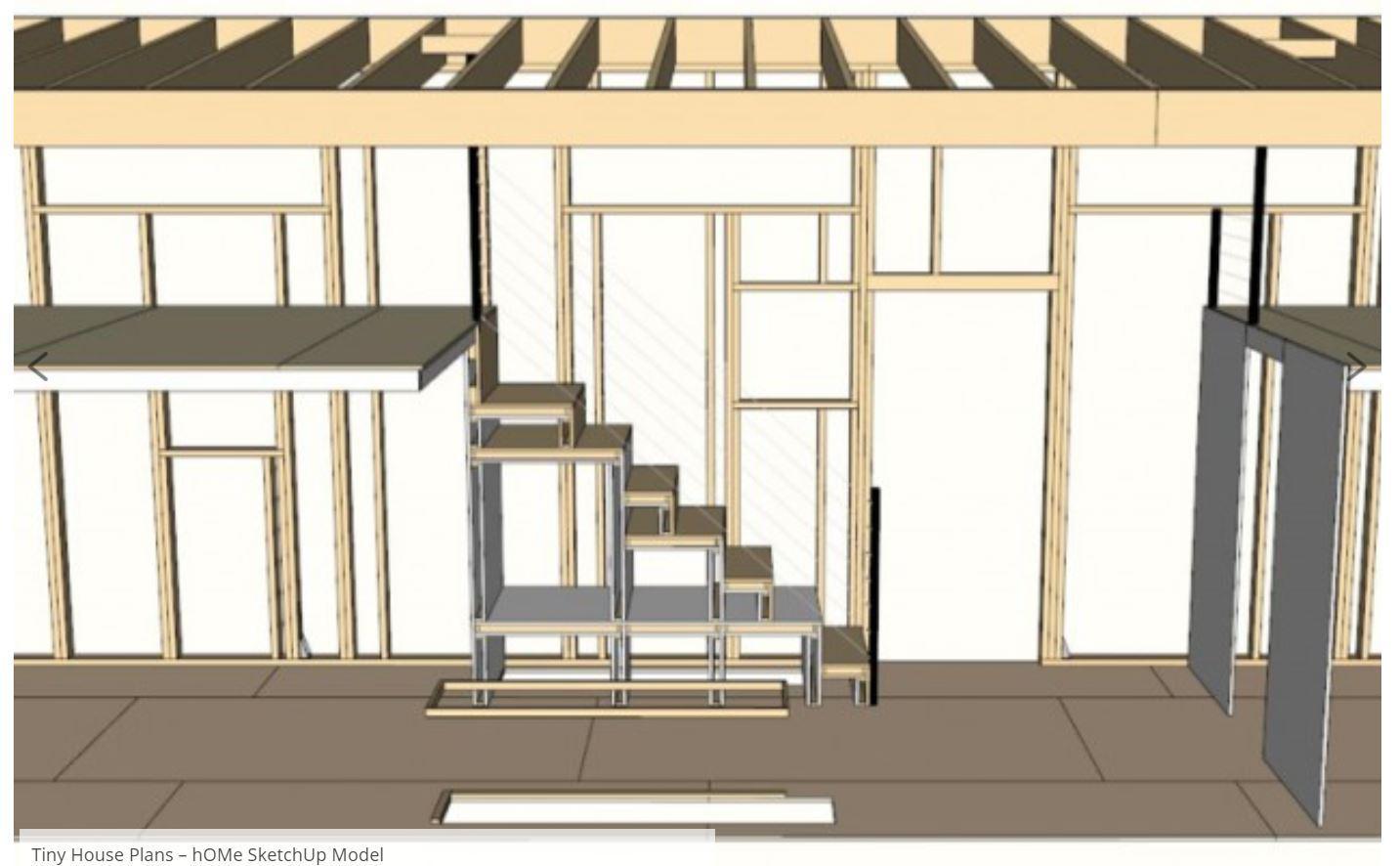 Purchase plans for the 28' hOMe here in options ranging from $99 to $299
Tiny Tack House
Chris and Malissa Tack offer plans for the 140 square foot, 20-foot long Tiny Tack House that they live in and write about in their popular Tiny House blog. The house is on wheels and sports 11 windows including a skylight, for a naturally light-filled design.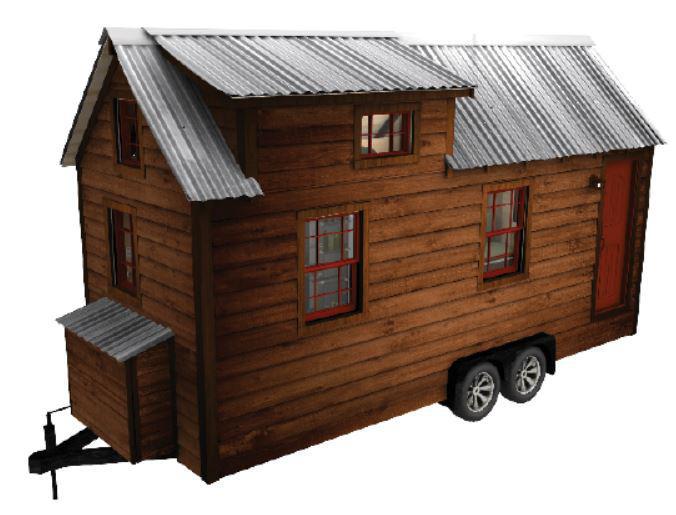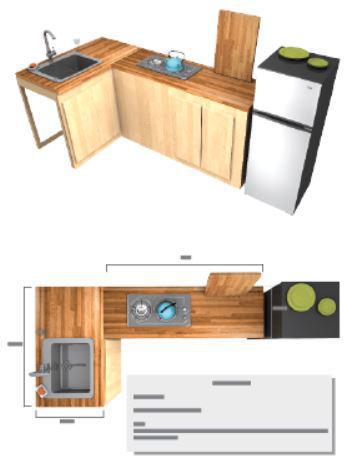 Purchase plans for the Tiny Tack House here for $175
How Much Should I Pay for Tiny House Plans?
The answer to this question is up to personal discernment. If you find a design that you really like, it's up to you to decide whether the price is worth it. If it's not, keep looking until you find something that's in your price range.
The cost of a set of plans is one item in a long list that makes up the total budget for your Tiny House project. It makes sense to take a look at whether the price tag works with your overall budgeting bottom line. A purchasable set of construction plans should provide information about the estimated construction cost of the entire project. This bottom line number can help you determine whether the cost of the plans fits into your overall budget.
Have the Plans Been Used to Construct a Real World Tiny House?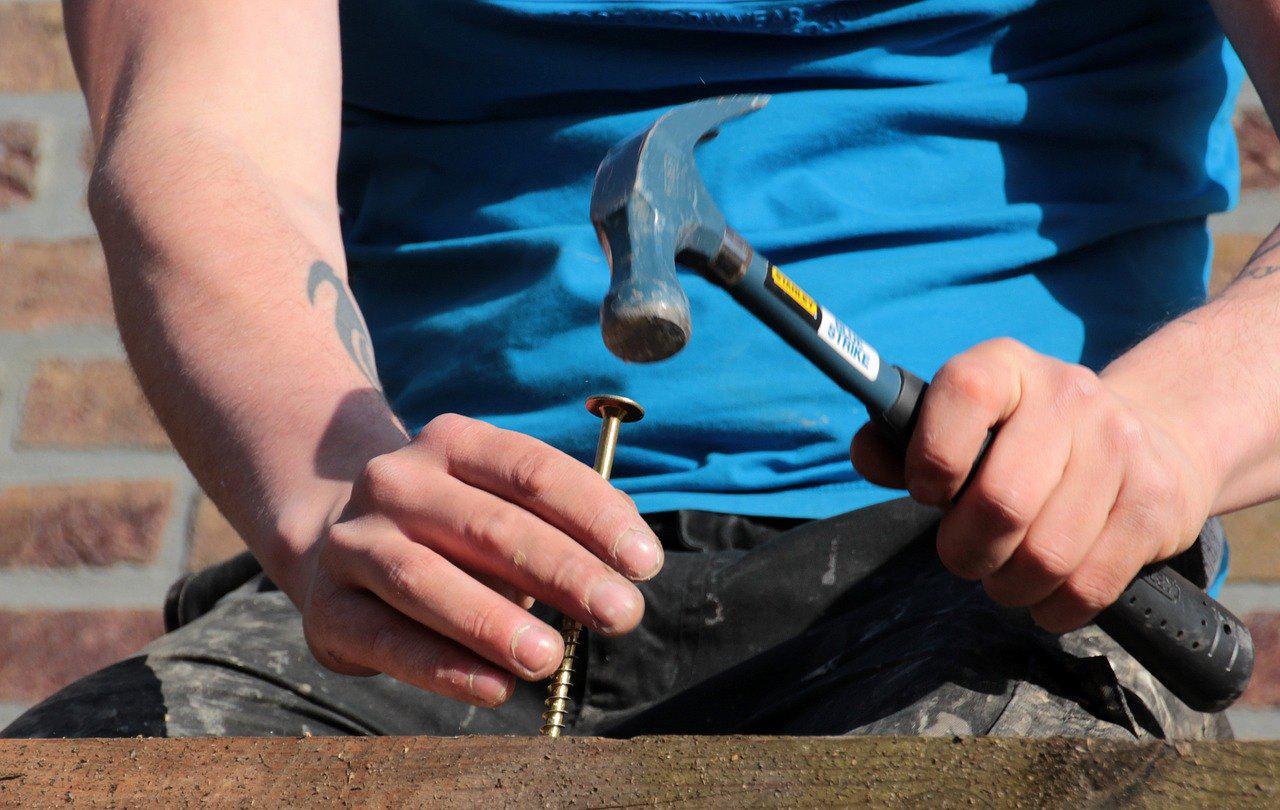 If the plans have been used to construct an actual Tiny House, this gives the plan set an extra "tried and true" validation. It's not to say that a set of plans that has not been built is no good, but the experimentation and guessing game factors are lessened if it has.
Seeing photographs of the finished house will give you a clearer idea of what the finished product will look like. Plus it helps to be able to read reviews or even contact people who have built or are living in a model you're considering, in order to get feedback on the pros and cons of that design.
Structural Drawings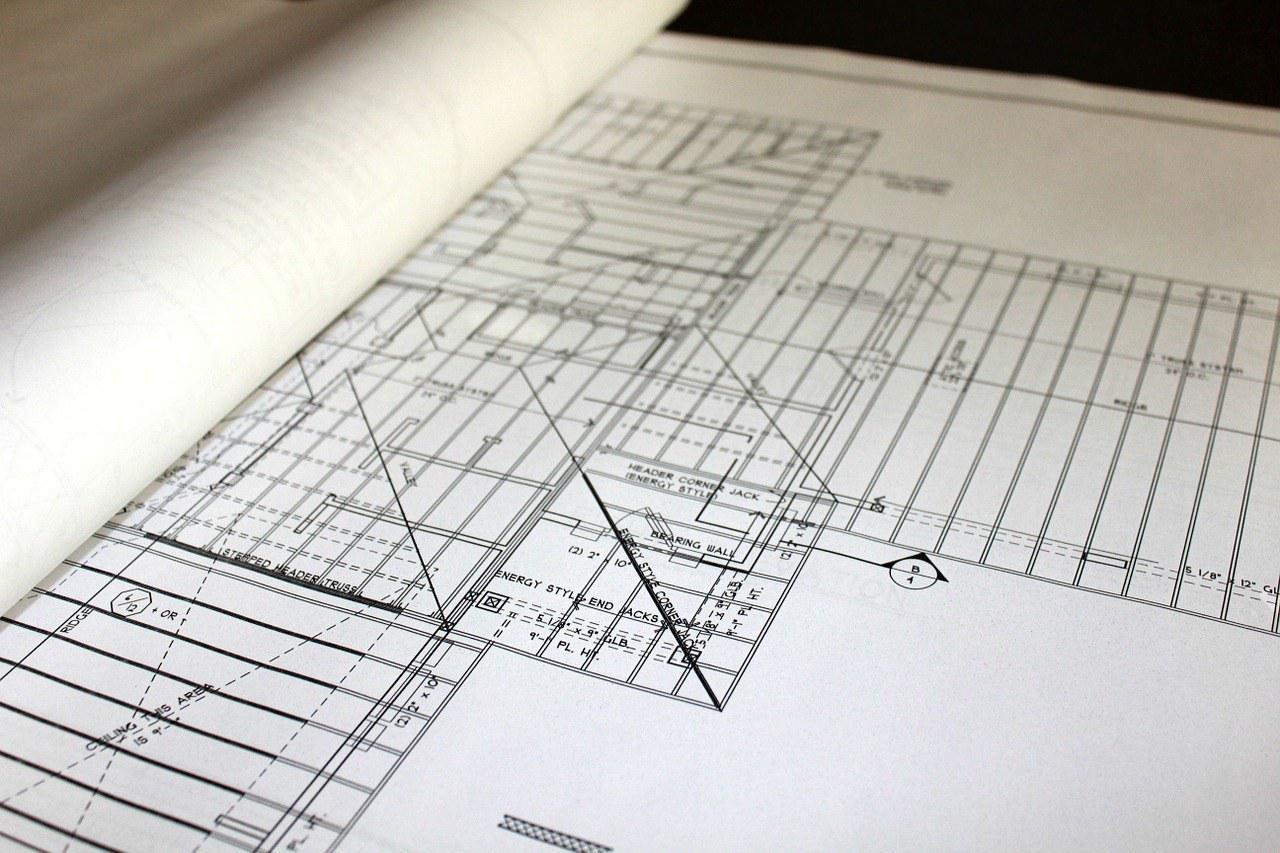 A set of Tiny House construction drawings should include schematic diagrams that show exactly how to frame the walls, floor, and roof.
You'll also want to refer to the included materials list for information about what framing members will be used.
And the instructions should provide information on recommended fasteners and methods.
Electrical/Mechanical Drawings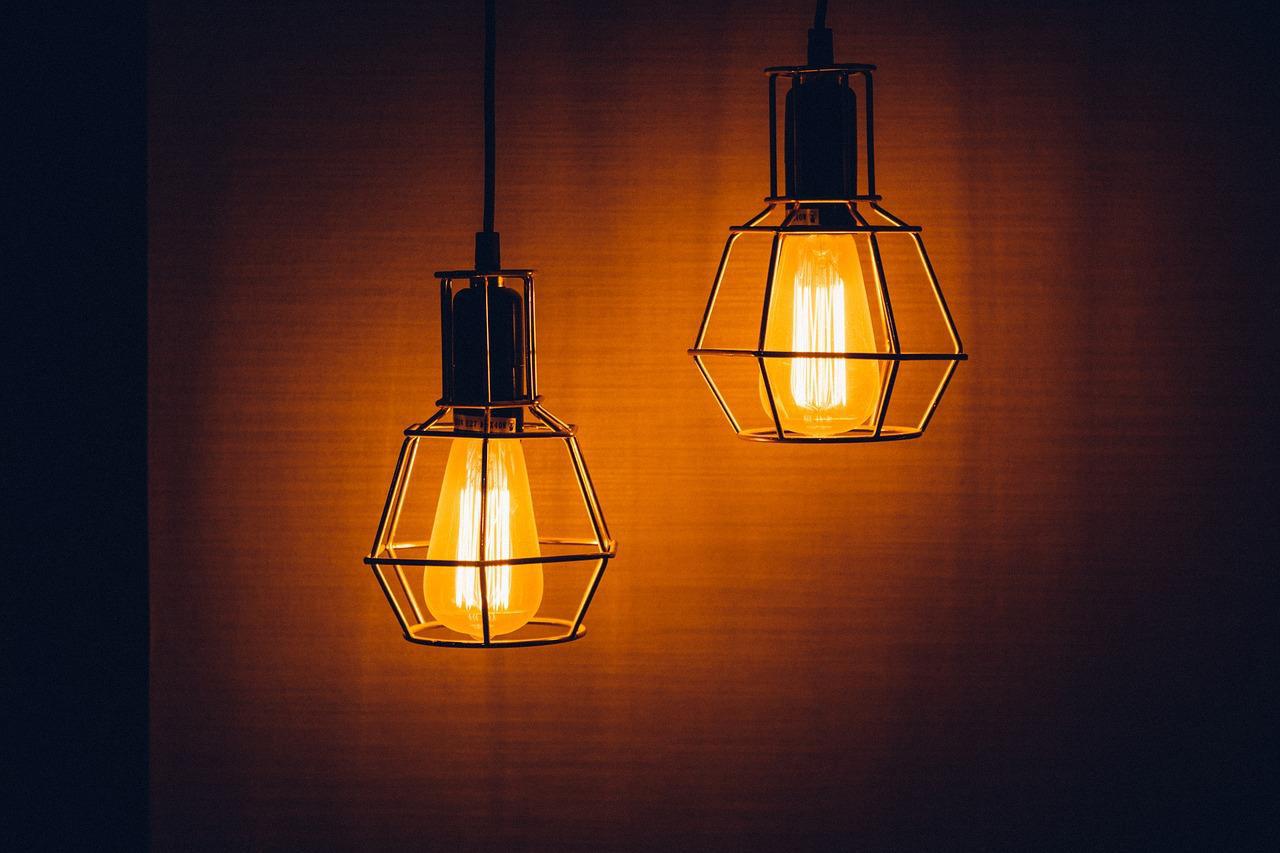 The construction documents should provide schematics for electrical wiring and plumbing components. Depending on your level of skill and experience, you'll want to pay attention to whether the schematics are rough diagrams, or whether they're detailed enough to show you exactly how to assemble the systems. If you're planning on using alternative energy methods, you may need to do research in addition to the standard information provided with the plans. You'll want to educate yourself on how to integrate alternative energy systems with your Tiny Home's inner components. Look for the following items on your electrical plan, and edit it as needed:
Ample above-counter-height electrical outlets in the kitchen
Electrical outlet(s) at the desk area (floor and desk height)
Electrical outlets where needed for portable task lighting such as desk or floor lamps
Electrical outlets where needed for vacuuming, if not planning to use a hand-held/battery powered vac
Electrical outlets where needed for electric space heaters, portable air conditioners, or fans
Electrical outlet for intended tv location if using
Notes indicating mounting height of outlets and switches (a.f.f. means "above finished floor". Note this information may be provided by dimensions shown on interior elevation drawings instead)
Electrical outlets in lofts as needed
Any specialty electrical outlets needed for major appliances
Lighting– it's a good idea to plan on a combination of:

general fixed overhead lighting (ceiling fixtures); and
flexible task lighting to be provided by plug-in floor lamps, desk lamps, or work lamps

Ceiling fans if using
Exhaust fans in kitchen and bathroom are recommended; condensation can be a big issue in a Tiny House
Light switches and fan switches
Breaker box
30- or 50-amp input
Roof
A few considerations when choosing a roof shape:
Shed roofs are the simplest to build, and a good choice for a novice builder.
Gambrel roofs offer more headspace for lofts.
Nothing says "home" quite as much as a gable roof (it's what you normally see in a child's drawing depicting the archetypal house).
Dormers are another, albeit more complicated, way to add height in a loft—they also add more daylight to the upper areas.
Your Tiny House roof drawings should include the following:
Detailed roof framing diagrams, instructions, and materials
Overhangs within 8'-6" width limit if you'd like to stay within highway-legal limits for a Tiny House on wheels
Roof pitch
Any skylights
Floor Plans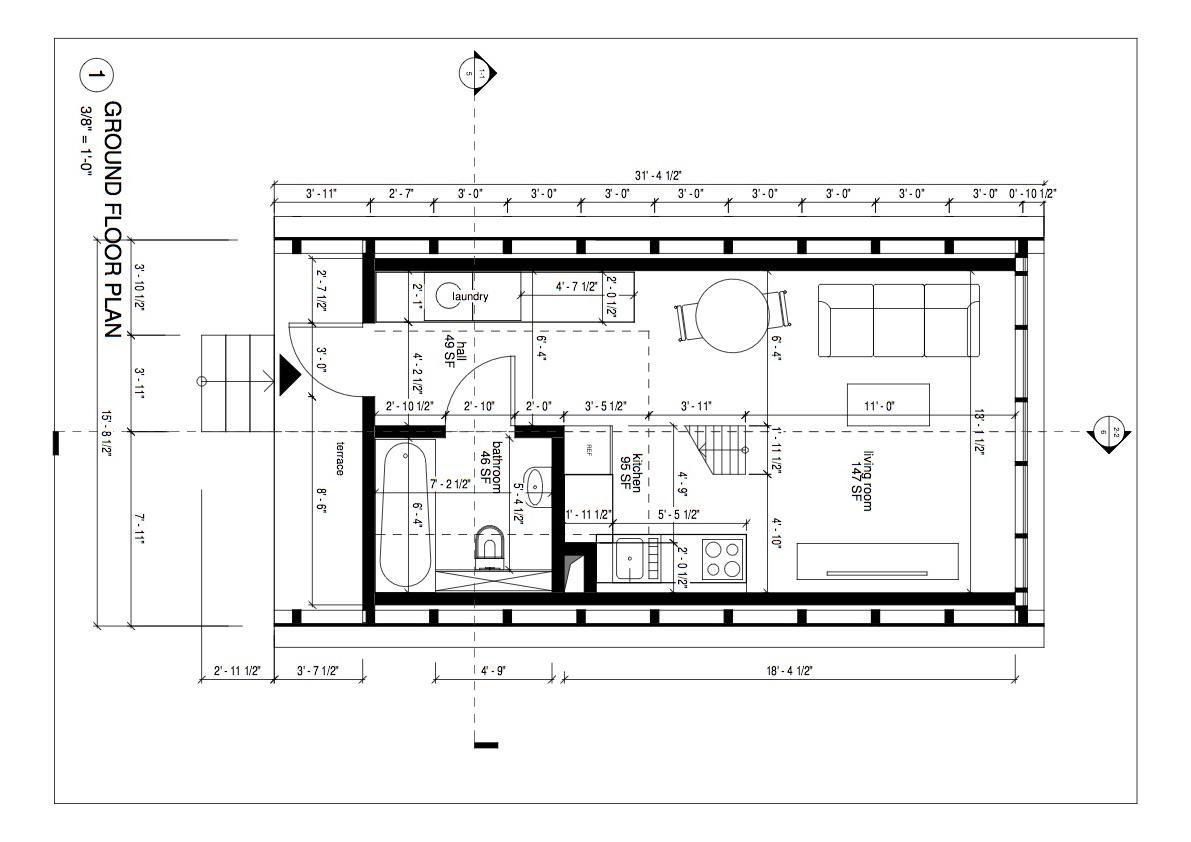 Reading a set of construction documents does not come naturally to everyone. A floor plan refers to a bird's eye view of the house design. In the case of a main level floor plan, imagine that the house has been cut off at 4'-0" above the floor, and you're looking down at what's left.
The floor plan shows the major physical elements that take up space in the house. There are usually separate plans that show additional information such as the electrical components, plumbing and mechanical components. The separate roof plan which is a true bird's eye view without cutting off the building anywhere.
A set of Tiny House plans should include a main level floor plan, and a separate floor plans for the lofts, if there are any.
Although some of these items are better viewed in the Interior Elevations (see below), they're included here in this list of components to look for on the Tiny House floor plans, as this is where the general space planning is often done:
Sleeping areas to accommodate all residents
Permanent or temporary/convertible sleeping area for guests if desired
Kitchen:

Sink
Cooktop
fridge/freezer
optional oven (many Tiny Houses opt for a countertop toaster oven)
food storage areas (shelves, cabinets, pantry)
cookware storage
small appliance storage (or counter space)
adequate countertop workspace
storage for dining ware

Bathroom:

tub or shower
optional sink (some Tiny dwellers make do with one sink for the house, located in the kitchen)
toilet (composting or otherwise)
storage space for toiletries
location for mirror/medicine cabinet
location for towel hooks or bars

Clothing storage sufficient for all residents
Sitting space: this can be anything from a loveseat or convertible futon to floor cushions if you want to join in on the Furniture Free Movement
An optional desk or office area, or a different type of work area that suits your particular needs if you plan to work from home
Location of optional TV (the TV itself won't be shown on the plan, but you'll want to have a location in mind, as this may affect seating patterns)
Laundry appliances
Sufficient space needs for important hobby activities
Stairs or ladder access to any lofts
Windows: operable or fixed
Entry door (depicting swing direction)
Space for personal items of choice such as books, toys, camping gear, hobby supplies, electronics, sentimental items (this is a good time to check out all of the great clutter-clearing articles out there)
Designated space for pet beds, kennels, litter boxes
Storage space for cleaning supplies
Storage space for pet supplies
Space for trash and recycle bins
A deck, porch, or patio (detachable if it's a mobile Tiny House), and/or stairs to access the entry door or porch
Detachable awnings or other shelter or protection at entry
Interior Elevations
This is where you'll see views of the interior spaces of the Tiny House, including front views of vertical surfaces from the finished floor to the ceiling. Interior elevations enable you to see the heights of elements such windows, which can only be seen cut-through in section in the floor plans.
Typical items shown in interior elevations:
Window height
Front views of built-in casework such as kitchen drawers and bookshelves
Interior views of entry doors, partition doors, and closet doors
Built-in furniture
Desk and counter heights
Wall shelves
Shower head height
Vertical location of electrical outlets and switches
Rules and Regulations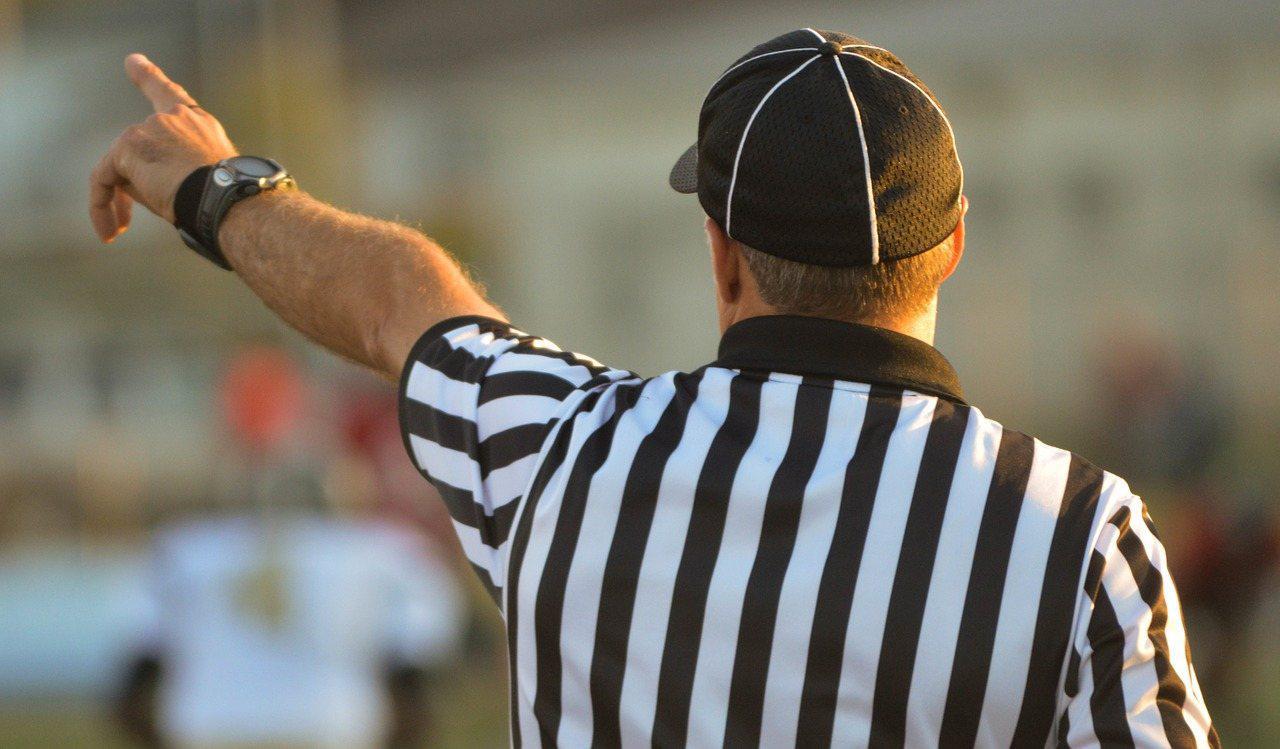 There are a number of rules and regulations to be considered when choosing a Tiny House design. These will vary widely according to location, but some potential issues to consider include the following:
Due to zoning, some areas require a permanent residence on foundation to be above a minimum size, which may exceed what is typically considered a "Tiny" House.
Tiny Houses on wheels are generally legally classified as RVs. Some RV parks, mobile home parks, and campgrounds only allow RVs that are registered by a certified manufacturer, or have gone through an independent certification process.
In some places, it's not considered legal to live in an RV full-time.
Accessory dwelling units are becoming more acceptable in certain areas, and may be an option for a Tiny House to legally share property with a standard-sized permanent structure.
Hiring an Architect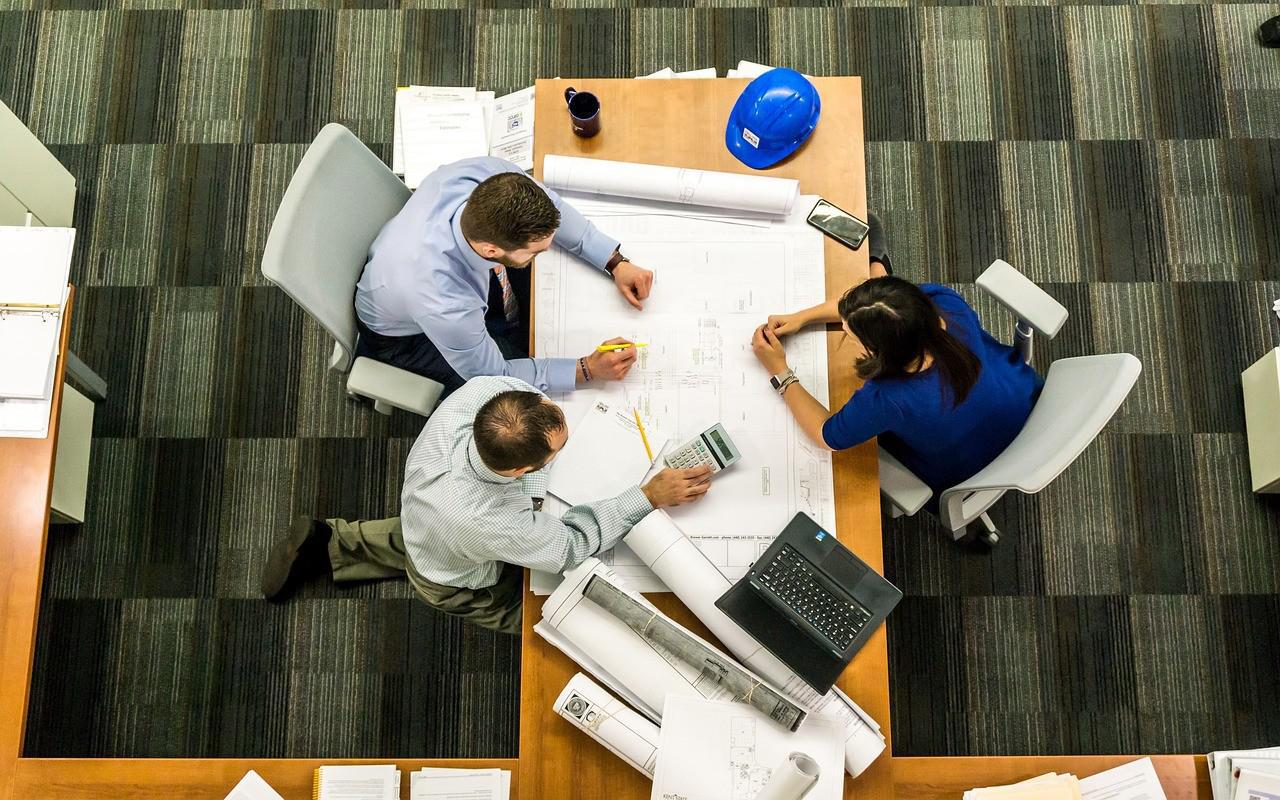 Professional Expertise
If you would like a completely customized project and don't feel you have the time or skills to do the design and drafting work yourself, consider the option of hiring an architect. This will be your least budget-oriented option. If you choose to work with a professional designer, it's a good idea to engage in some of the bubble diagram or initial sketching exercises mentioned earlier before your first meeting. You'll want to have a good idea of what you want before enlisting the help of an architect who charges an hourly rate.
Design Style
Another reason for hiring an architect might be that you admire her specific design style and are willing to include the expense of professional help in order to add that particular flair to your Tiny House. It also more or less ensures that your Tiny House will be unique (as with the DIY plans option).
Compatibility
Unless you have someone in particular in mind that you'd like to work with, interview a number of candidates before settling on someone that you feel comfortable with.
Tiny House on Wheels Learning Curve
There's an additional consideration if hiring an architect for a Tiny House that will be on wheels. Unless you choose to work with a designer who specializes in, or has experience with, Tiny Houses, expect that he may have a bit of a learning curve in dealing with a trailer as a foundation, or with designing the home to withstand the hurricane-forces that act upon it when traveling down the highway. Make sure your designer is comfortable with these challenges before enlisting his services.
Free Help?
Another route to consider is engaging the help of a university architectural student. Your Tiny House could become someone's quarter final project, or the start of her portfolio. And the fact that the project would be overseen by the student's professor reduces much of the risk of working with an inexperienced designer.
Summary
Choosing a Tiny House design is one of the first big steps on the road to acquiring your own Tiny House. It's also one of the most fun and exciting steps. This is your chance to envision your future home and all of its possibilities before it takes form in the real world.
There are many factors to consider when choosing a Tiny House design and its associated construction drawings. It can seem overwhelming, but taken one element at a time, the process can remain an enjoyable one. Considerations include:
Number of occupants
Mobile or stationary?
What architectural styles do you prefer?
How much do you want to pay for plans?
DIY or ready-made plans?
Who will use the plans to do the actual construction?
How well do the plans stack up against the Tiny House Plan Checklist?
Are all of the recommended drawings included in the drawing set?
Are the plans and instructions detailed enough for the intended builder to follow?
Will the Tiny House be subject to rules and regulations that will work for your particular needs and situation?
What's Next?
Once you have found what you are looking for, you should probably start thinking about tiny house regulation and tiny home loans, if you need them of course.
Tiny House Laws
This is a pretty complex subject, given that each country, state and city has a unique take on the laws that govern building. You can read our article on tiny house laws in the US to know more about this subject.
Tiny House Financing and Funding
There are many solutions out there, but in most cases, you won't be able to find a typical mortgage usually offered for typical houses. You can read our article of different tiny house loans to know about this subject.