Yes, you have guessed it right. 'Prefab' homes are prefabricated homes.
These are directly delivered to you after manufacturing at the site. The benefit is you worry about the furniture the rest is already there.
After the mortgage crisis in 2008, it became inevitable that a tiny house with no debt is better than a big home with huge financial commitment.
It's 2018, and with tiny prefab houses you save money and get a finished home without losing sweats. Some of them even come below $80,000.
I have found 6 tiny prefab house for you and believe me you will want to live in them as they are super friendly!
1. The I-House from Clayton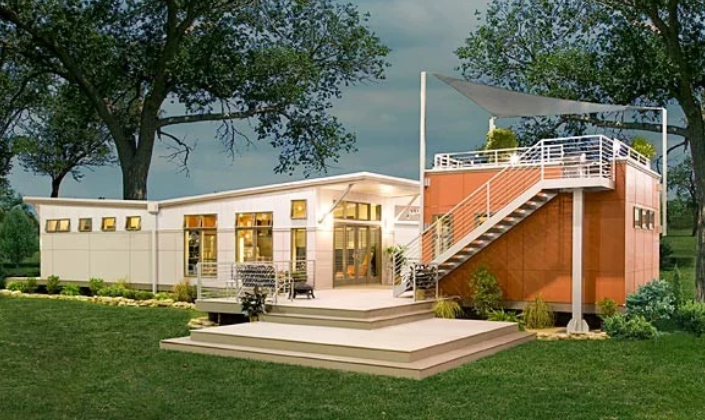 Image source: Tinyhouseblog
The I-House from Clayton comes within a $75000 budget, and the best part is its prefab.
Yes, it's totally high-tech. So, wherever you take the home with you, you are always living a modern life.
You get a solar panel, energy efficient appliances and insulation that can save you tons of bills.
Honestly speaking, with 773 square feet, you cannot really call it a tiny house.
But here is the catch. If you have never lived in a tiny house, this is the best way to downsize. You live in, and slowly you start to love the tininess.
Along with the high-tech thing, the interior is exclusively designed. It looks like a high-end show.
Check out the living room and Kitchen. If you don't buy now, someone definitely will. Classy, yet low price.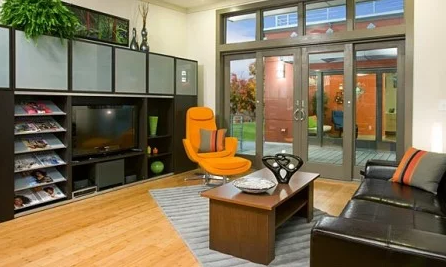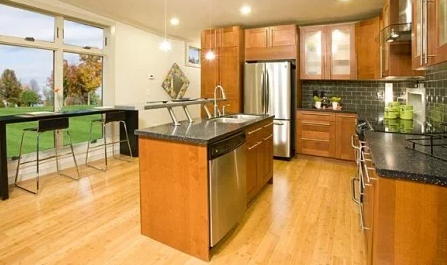 Image source: Tinyhouseblog
2. Tiny House in a Shipping Container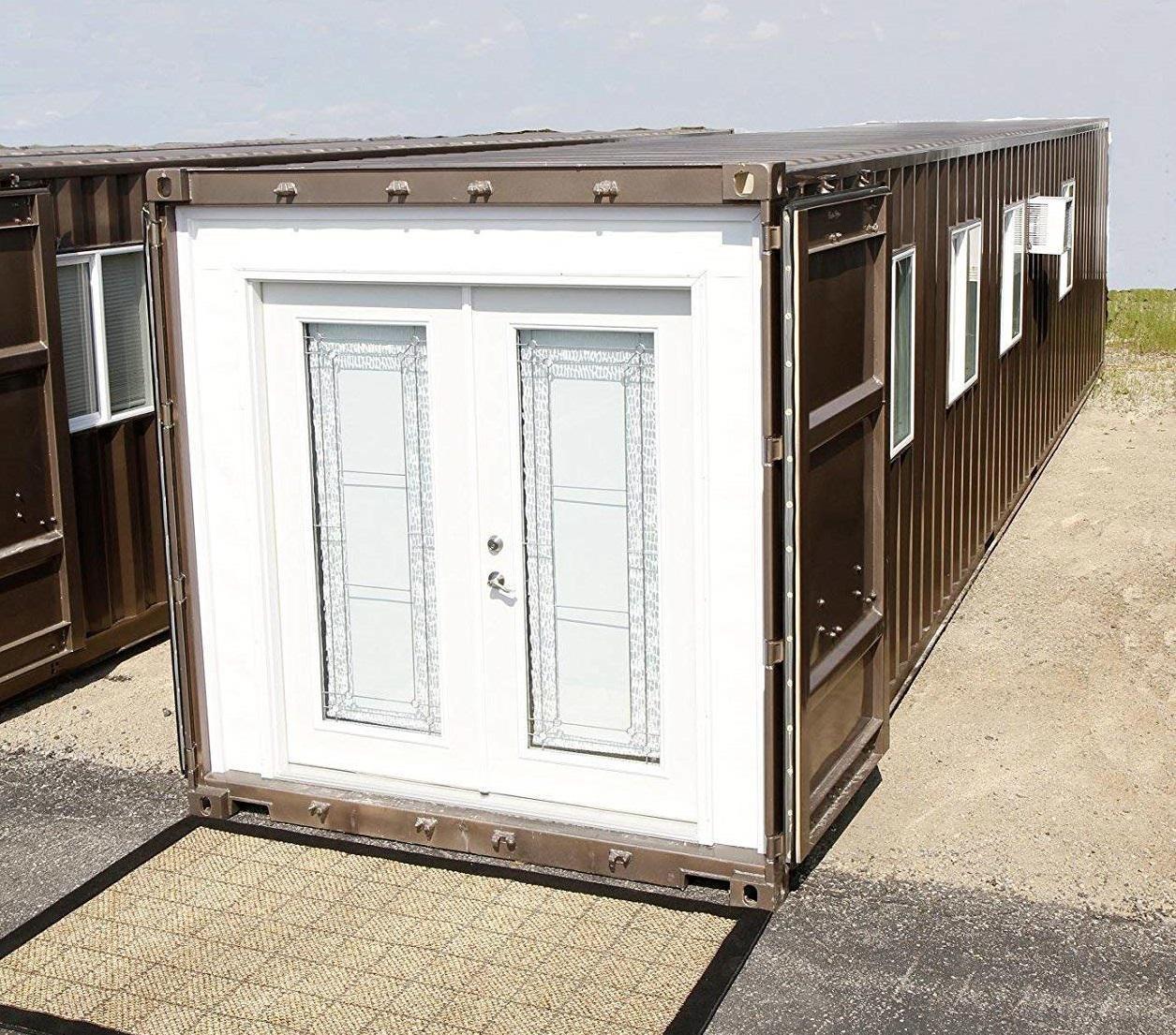 Image source: Amazon
Under $40,000, this shipping container tiny home is love!
The home is not aesthetically pleasing, but if you are looking for a simple and minimalistic home that you can carry on the go then this is it!
The tiny house is manufactured and shipped by the MODS international and is a perfect shipping container tiny home.
Why do you need to get this? Because it comes with everything, you need from bathroom, shower, kitchenette to sink. It's even insulated with full furnishing.
As you might have heard "less is more," this home is like "simple is best."
3. The K6 tiny home by Kithaus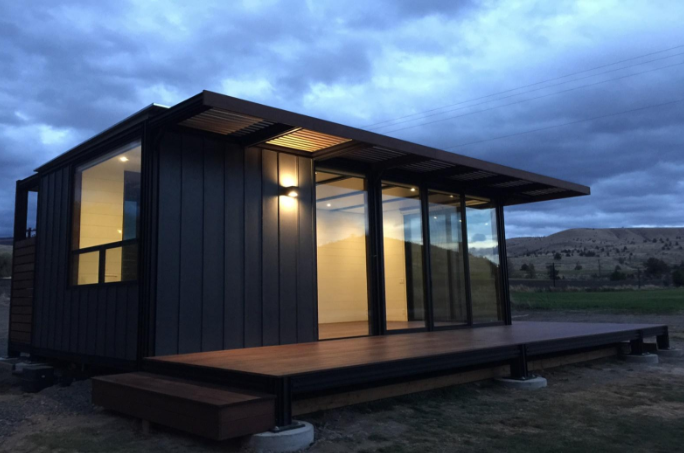 Image source: Buildwithris
I could not find a better tiny home than this that can give so much natural light and air.
The massive glass walls made this happen and thanks to the fantastic design by Kithaus.
These homes fall in between 240 to 330 square feet. With plenty of luxuries, this home is a must have for those with a tight budget.
The kitchenette and Bathroom are well designed and can make your life a lot easier.
4. Budget Steel Arched Cabins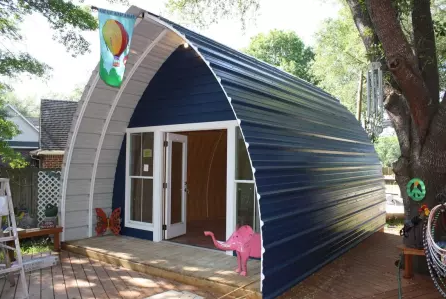 Image source: Buildwithrise
A home in $10,000 is what you need for a quick settlement and breakaway from debt.
This lovely steel framed tiny house is manufactured by Arched cabins and the best thing about it is that it comes as a DIY kit.
Although the home is incredibly small, it has high durability against wind and snow. The open floor plan allows you to customize the interior as you want.
5. The Net-Zero Sustainability Home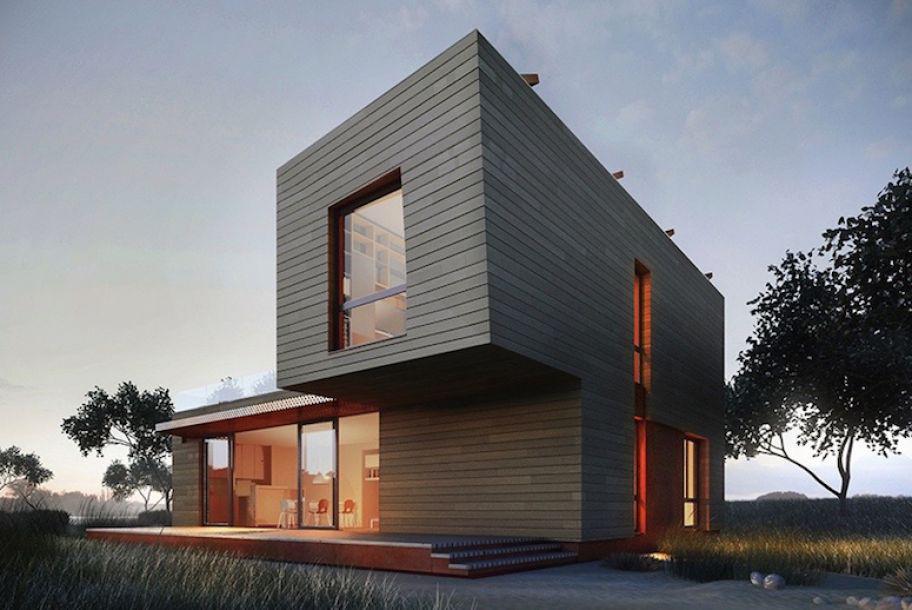 Image source: Takepart
This home by Method homes is one of the best prefab homes currently in the market.
The incredible thing about this home is it uses almost zero energy and water. Thanks to a number of strategies like airtight construction and high-efficiency heating, this has been made possible.
The home also comes in a modular structure. You can customize as you want and make it your dream destination.
Note: In 2013, the company won a Green Washington award for its net-zero sustainability design.
6. Cabin Fever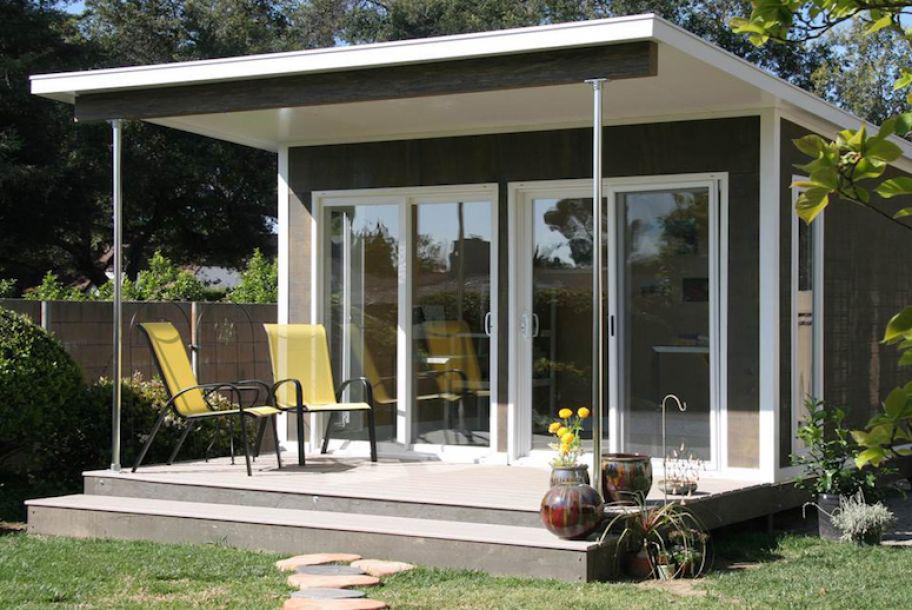 Image source: Takepart
The cabin fever home is one of my personal favorites.
It's probably better than many eco prefab houses in the market and that too in a tiny house shell.
Most exciting eco solutions include rainwater collection roof, solar panels, and a windmill as well.
To sum it up
I have compiled a list of 6 prefab houses that you can get with a tight budget.
These prefab homes will come mostly in full package, and there is little that you have to do.
The list will provide you with a head start to plan for your tiny home, and the best thing is your buying your dream.