Design shape and size
Billy is a prefab tiny house designed and manufactured by Ilo Tiny House in Napierville, Québec. At 408 sq. ft., it is the perfect size for a small family. It offers a large living room and a closed bedroom for some privacy. Here is what it looks like!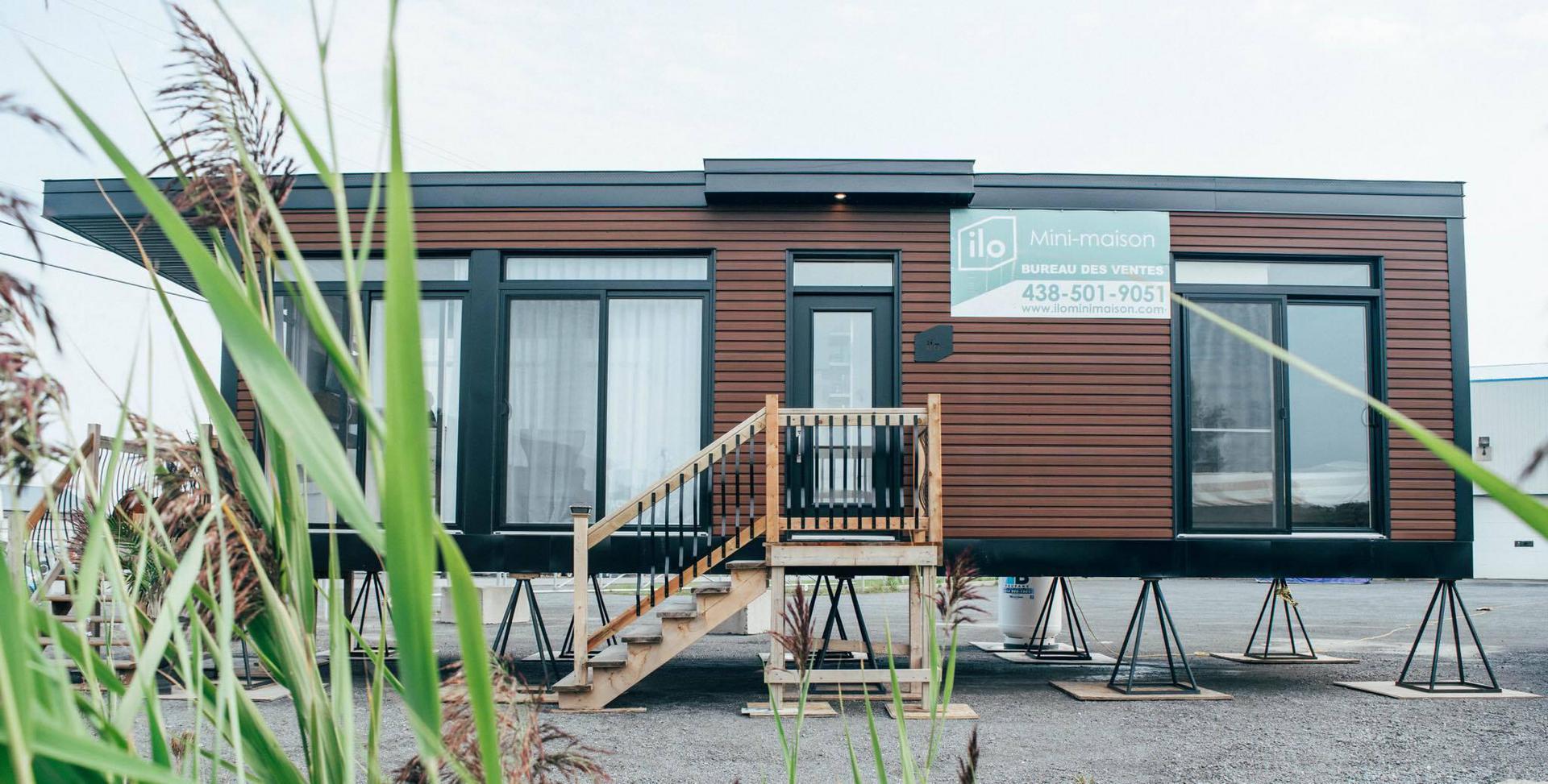 This is their model house in Napierville, Québec.
Kitchen
Lots of space for cooking in the kitchen with the wood counters. The mix of wood and modern design makes a cozy ambiance. Perfect to inspire you for cooking meals for the family!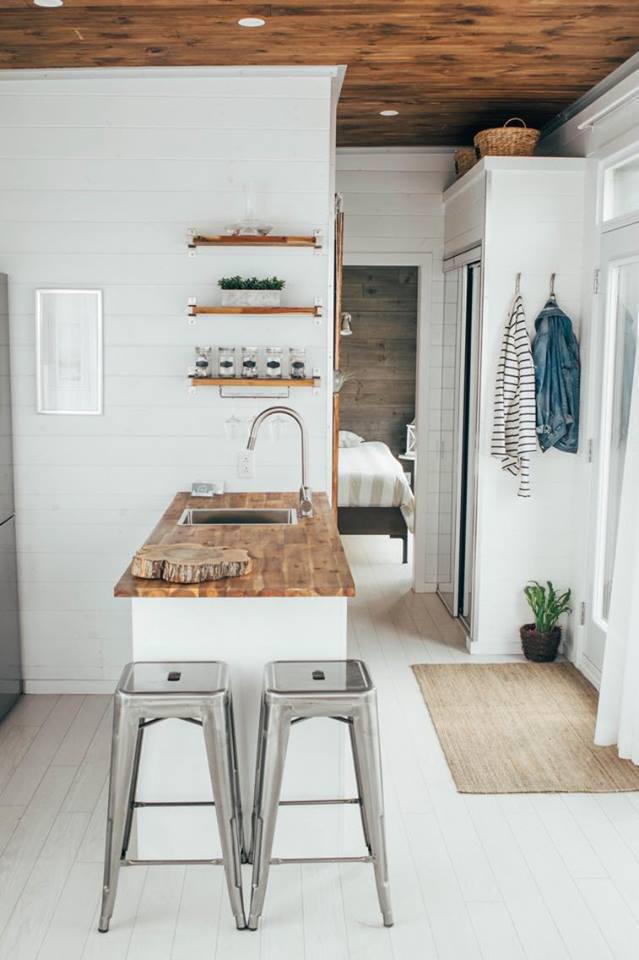 Wooden ceiling matching with the coutertop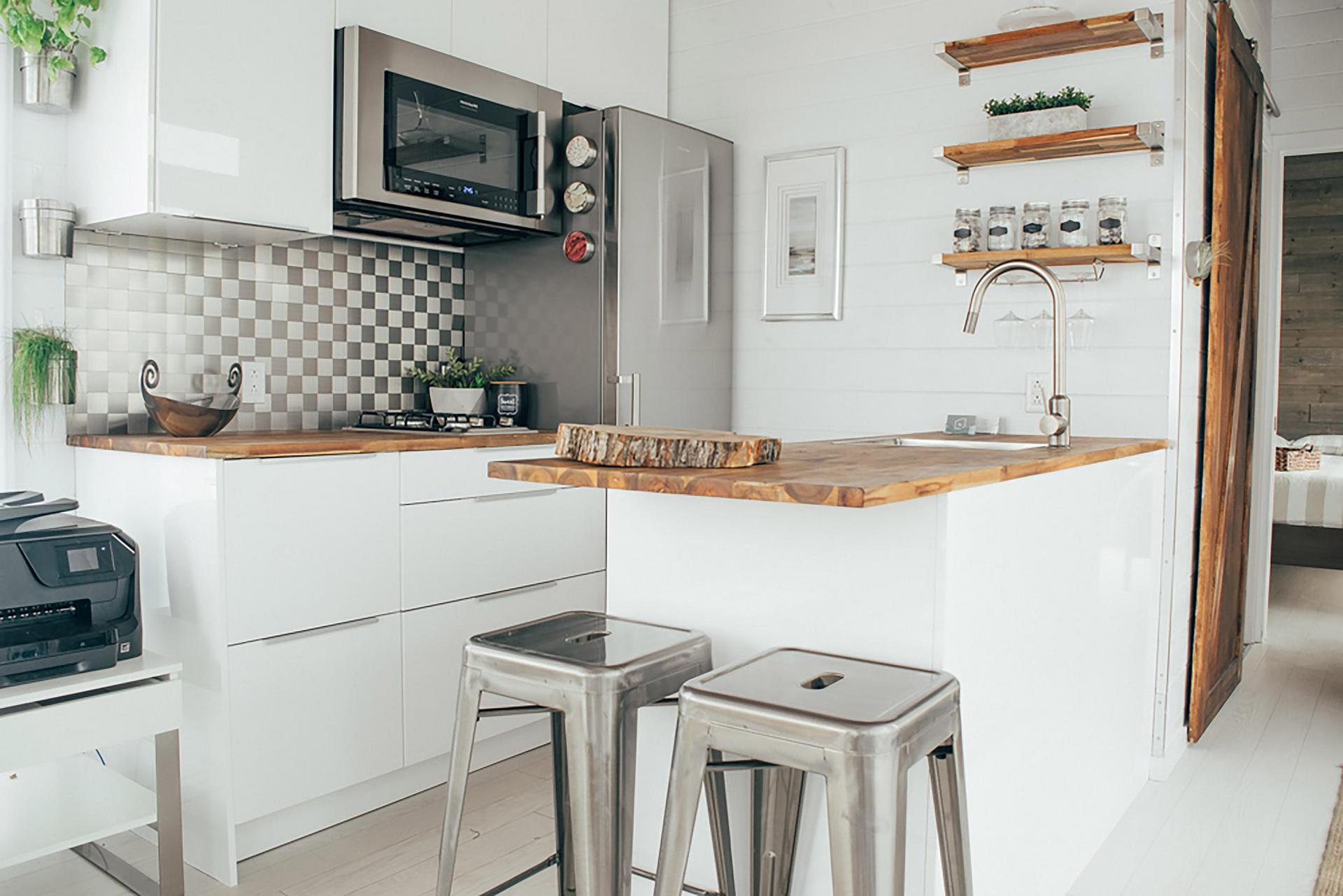 High-end kitchen cabinet with a lot of space for cooking.
Living Room
The living room is shared in the open space with the kitchen so it makes the house feel bigger than its 408 square feet.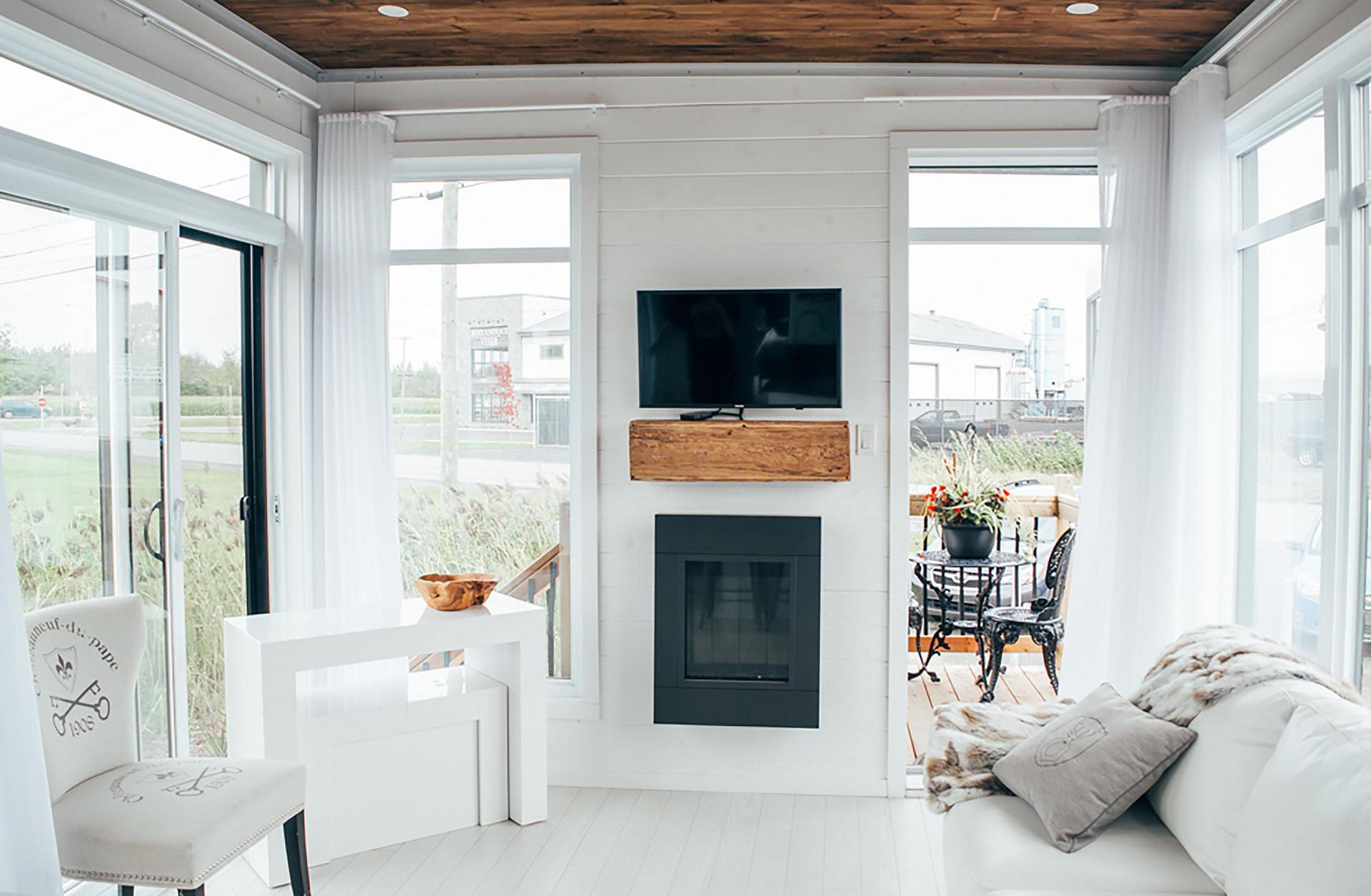 High 8' ceiling with big windows on 3 sides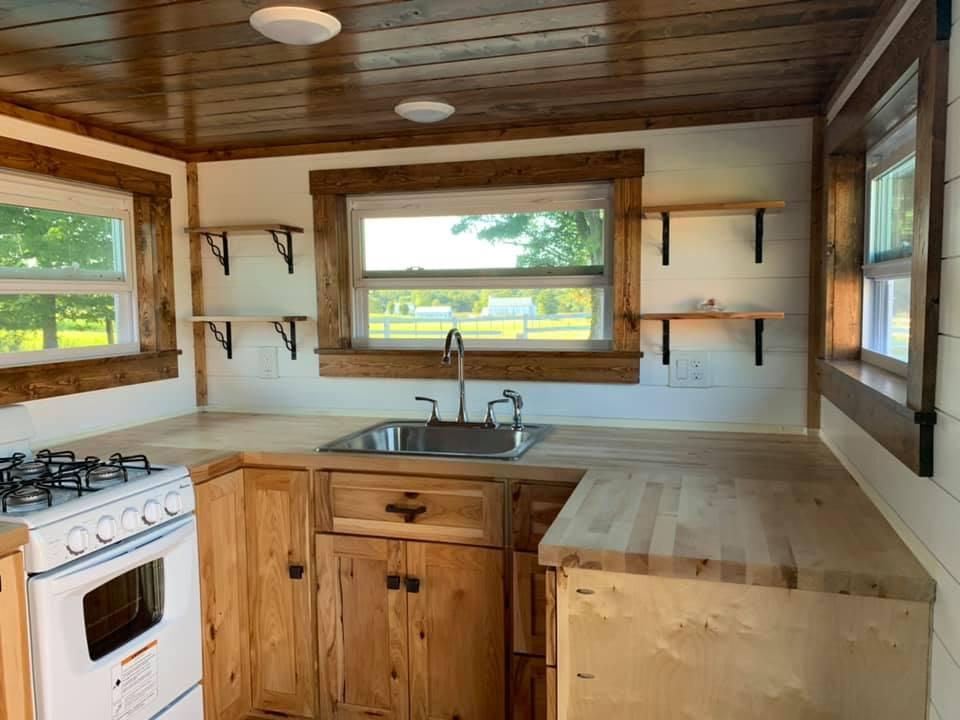 Bathroom
The bathroom is equiped with an automatic composting toilet. It also includes a shower and a small bathroom cabinet.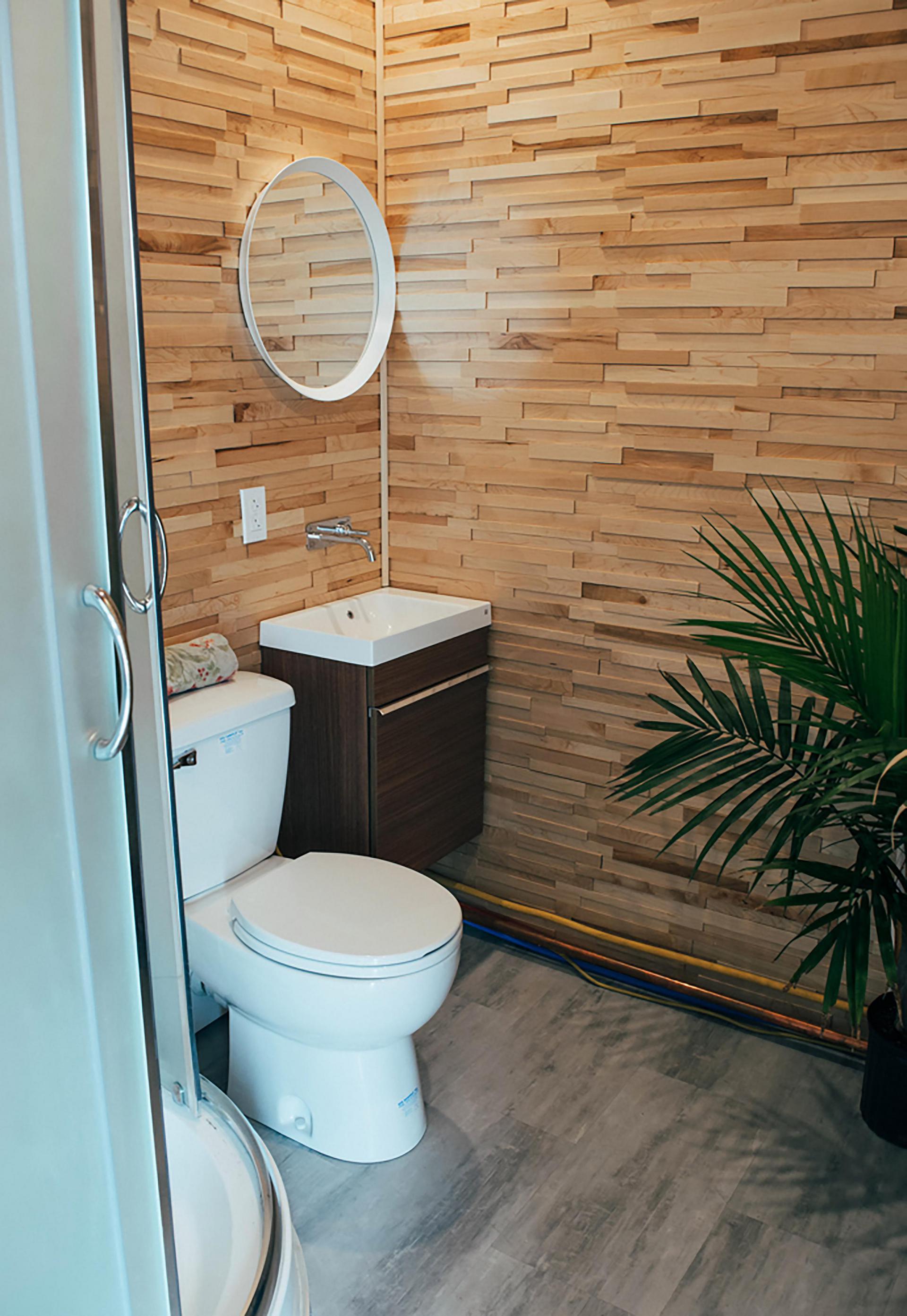 Bedroom
The bedroom is separated from the main living room and the bathroom. It has some storage space on the side and can easily fit a double size bed.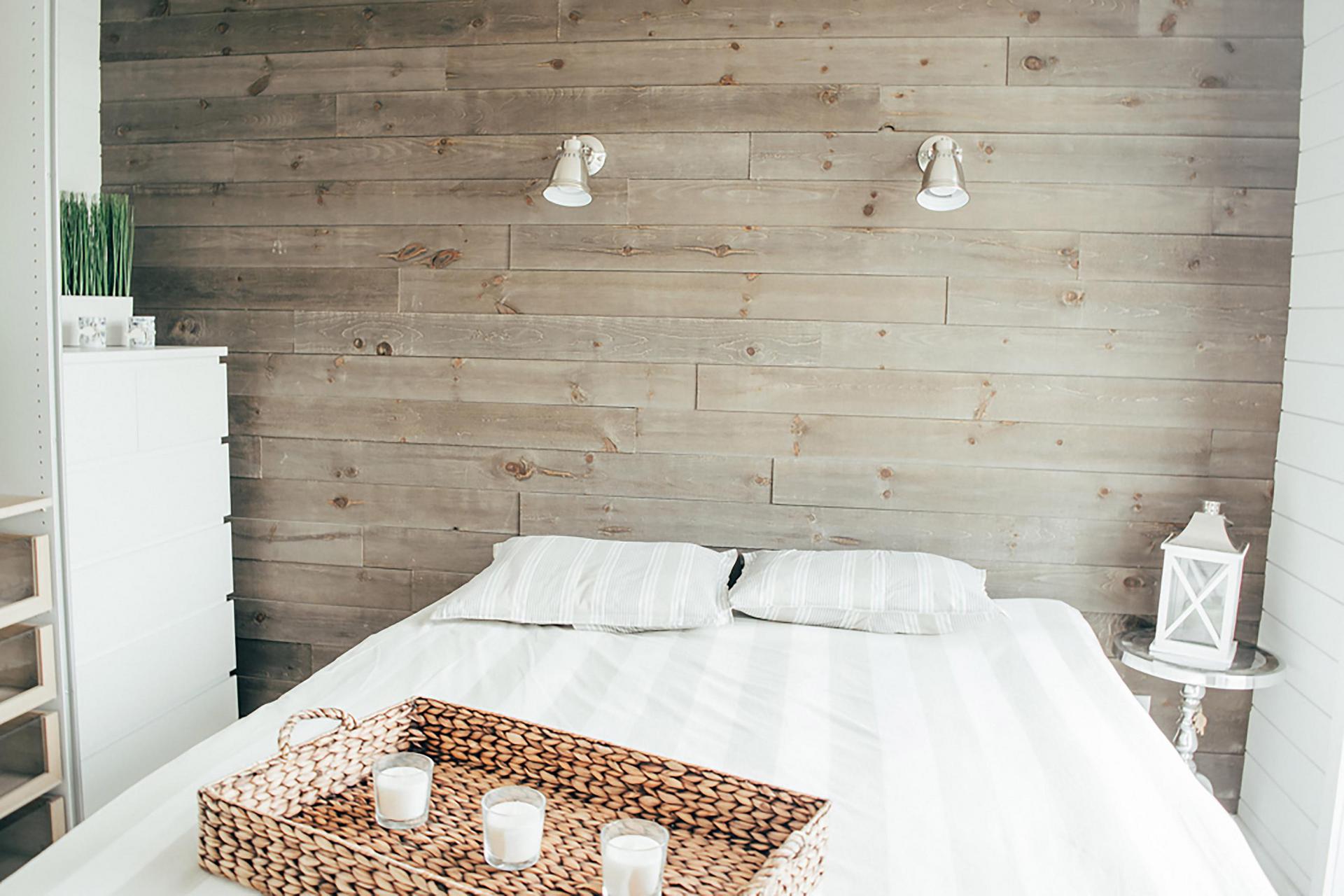 The wooden wall makes it feel warm and cozy in the bedroom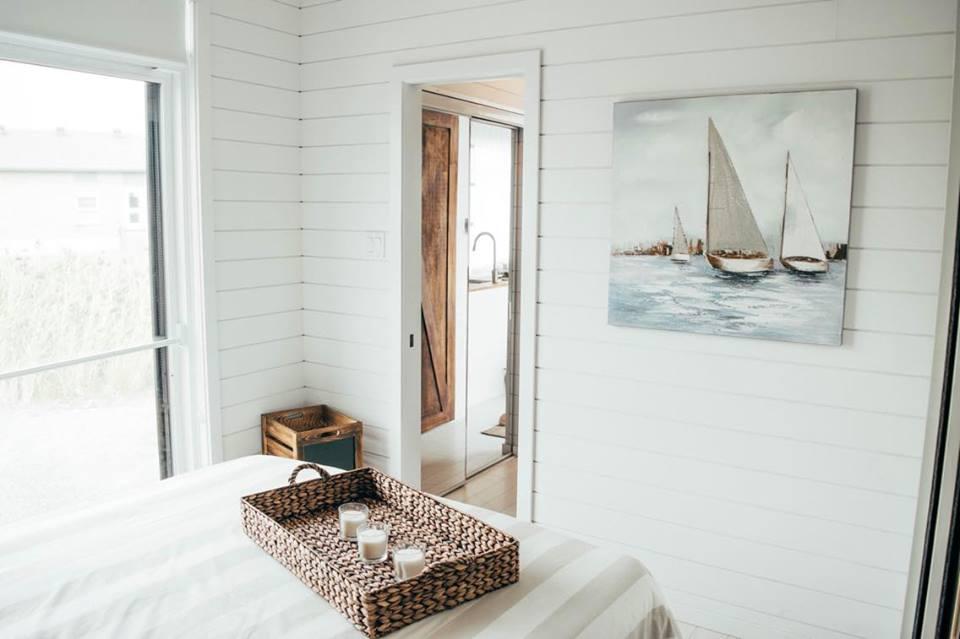 The bedroom also has a window on one side
The price tag for that Tiny House is listed at 59000 USD + Options. Here are the options you can add to that prefab tiny house:
Gas or electric home appliances
Solar panel system
Gas heater
Air conditioning
Outdoor lighting
Heated floors
Automatic composting toilet
Ilo Tiny House ships prefab houses to the United States too. You can contact them to know if they offer delivery in your State!
All images are taken from: Ilo tiny house