The City tiny house is a 143 square feet container tiny house designed by Alternative Living Space. The model is a 20' container built to act as a full time living space, a guest room or as a vacation rental.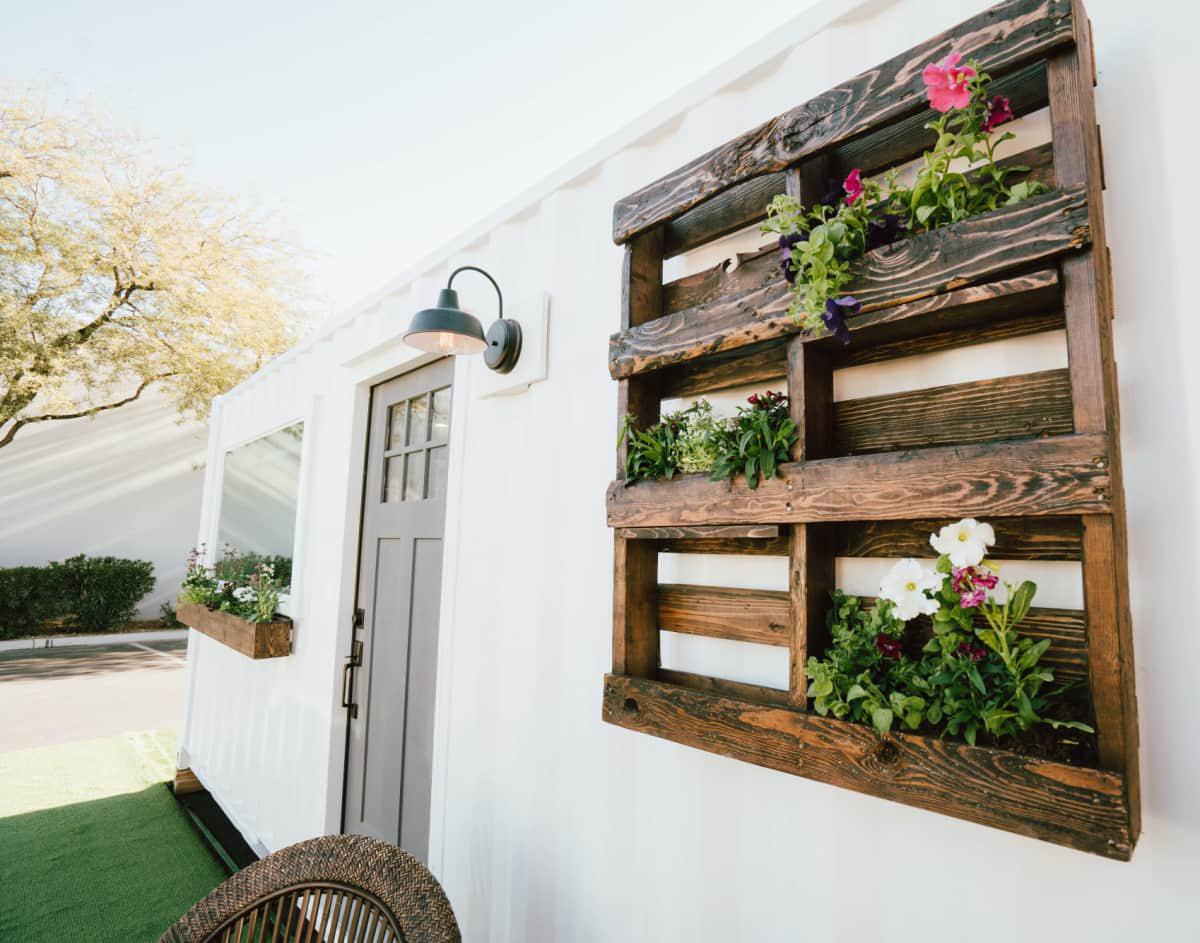 Nicely designed with a wooden palett on the wall.
The model is divided between one open space for the living room, the kitchen and the bedroom and another closed section for the bathroom.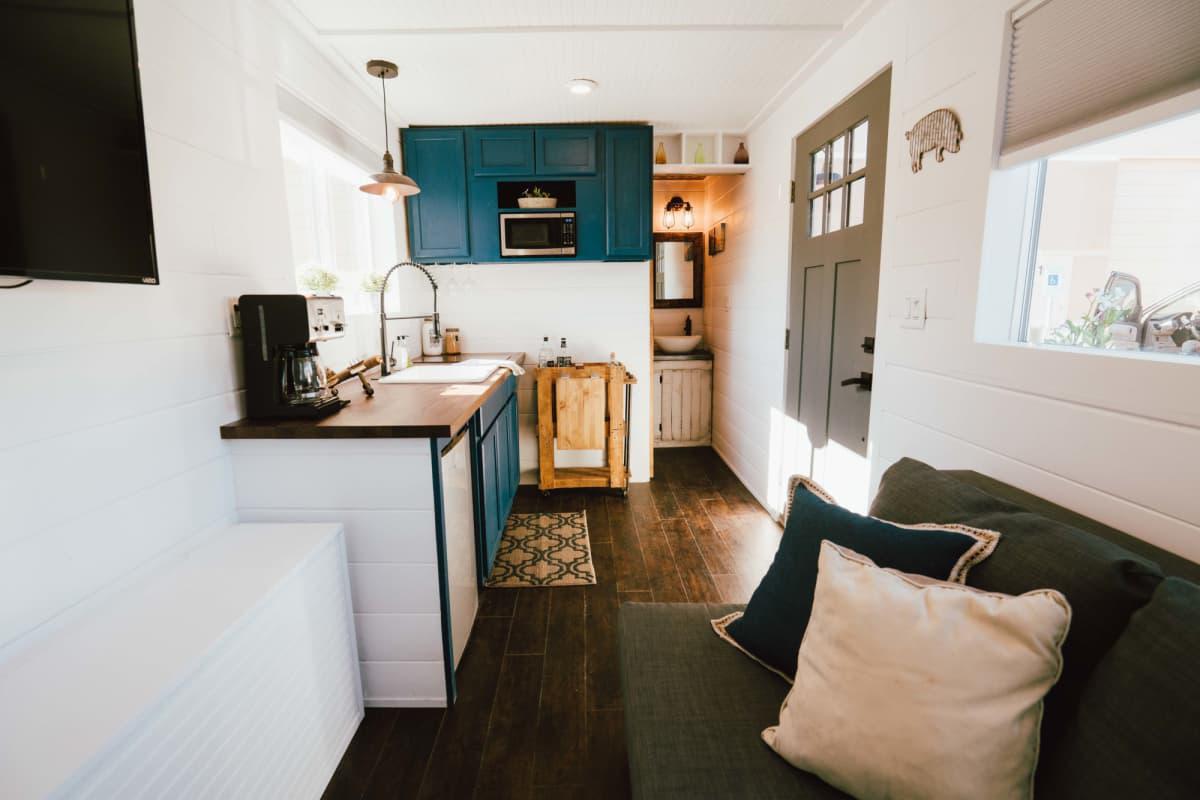 Lots of light coming from the two big windows in the main room of the house!
Living Room
The space is well designed and includes some hidden storage possibilities and a foldable table to make the most out of the small interior square footage.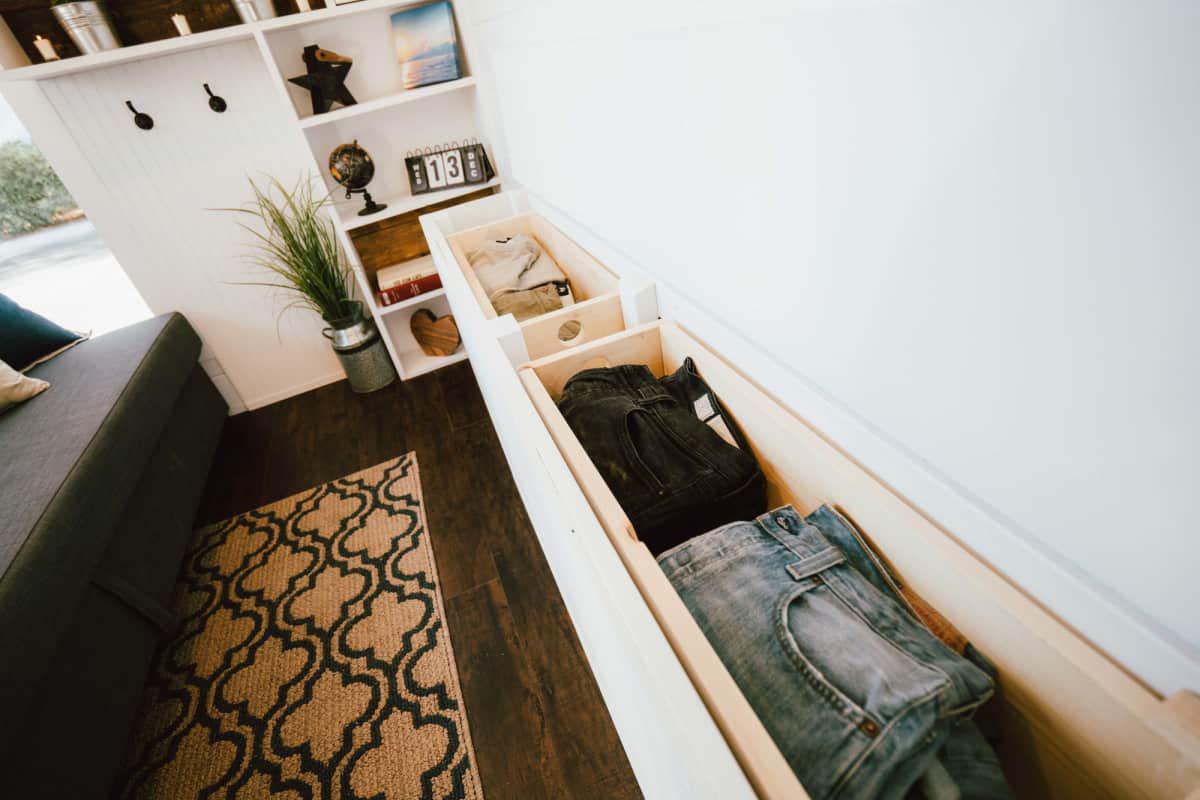 Those can be closed with a lid so it can be used as a spot to sit.
Bathroom
The bathroom is separated from the main living space by a custom barn door that adds up to the design of the interior. The shower is also unique using corrugated steel as the primary material!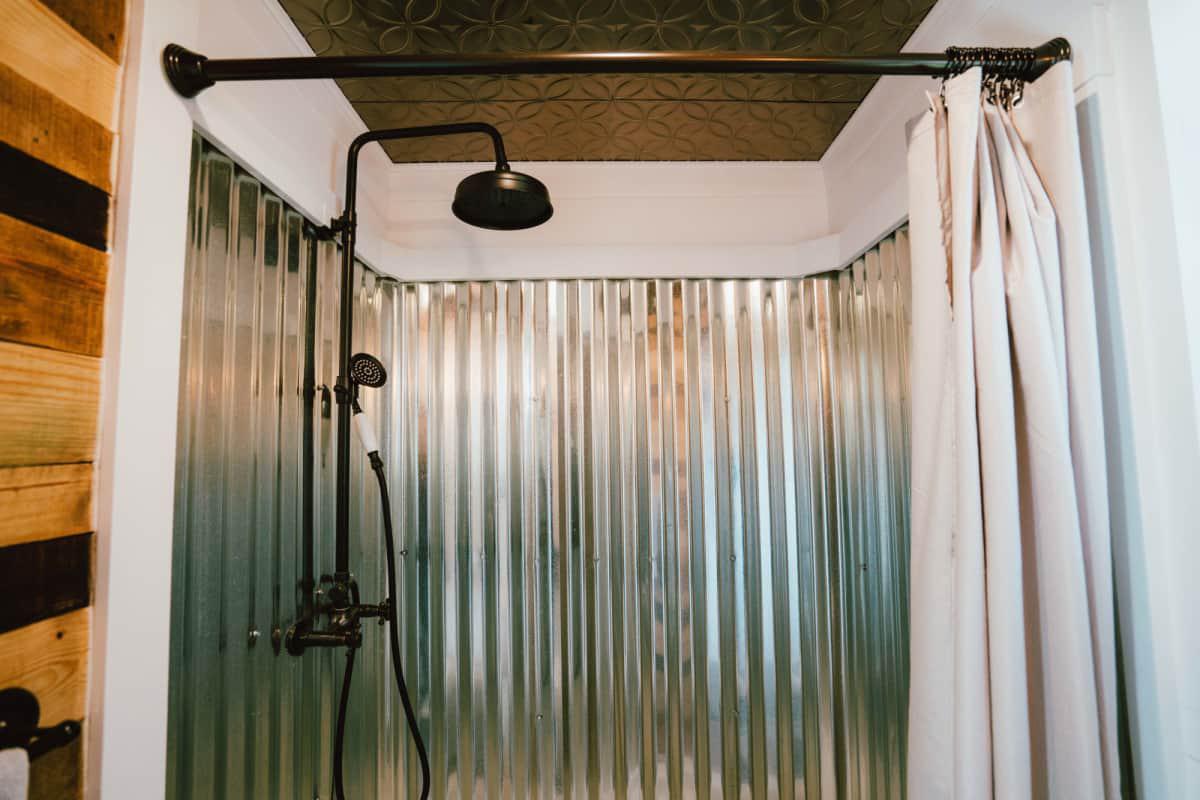 Mix of wood and corrugated steel gives an original look to the small bathroom
The bathroom also includes a small vanity, a compost toilet, and a mirror.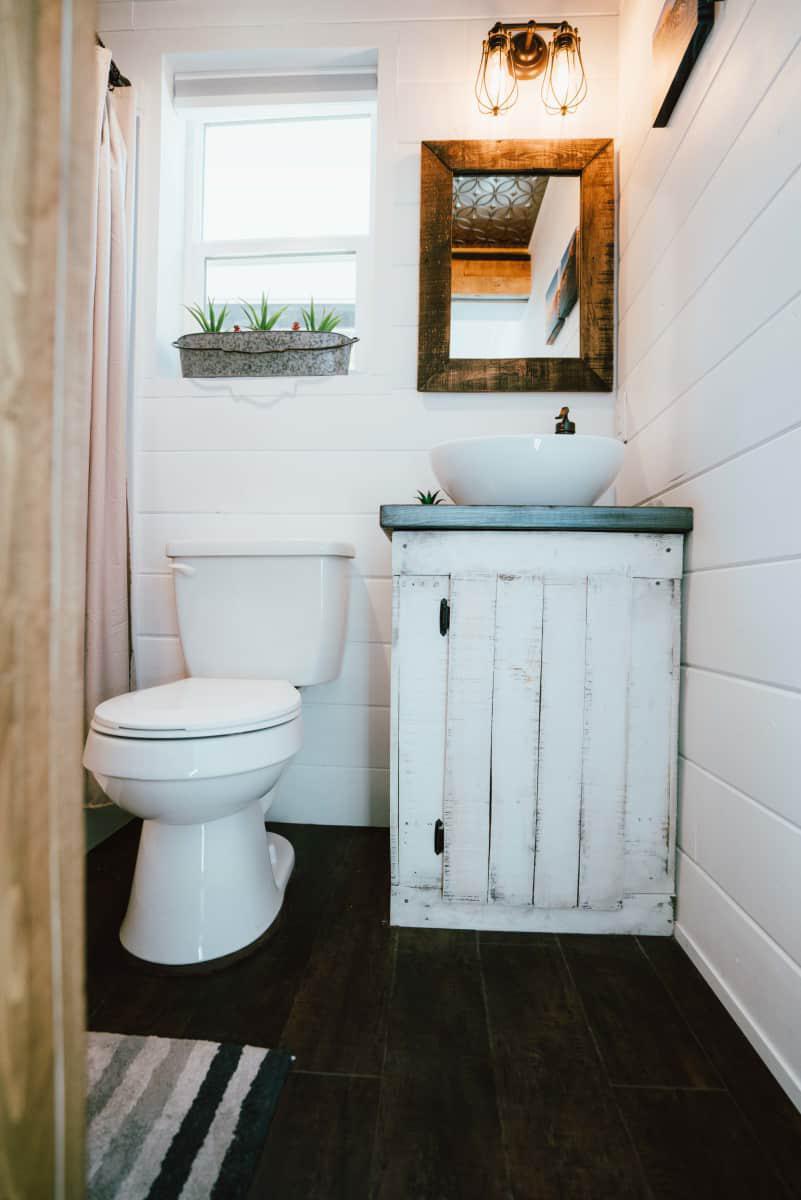 Everything you need in a bathroom. Even some storage space under the sink!
Kitchen
The kitchen module has a good surface for cooking and a granite coutertop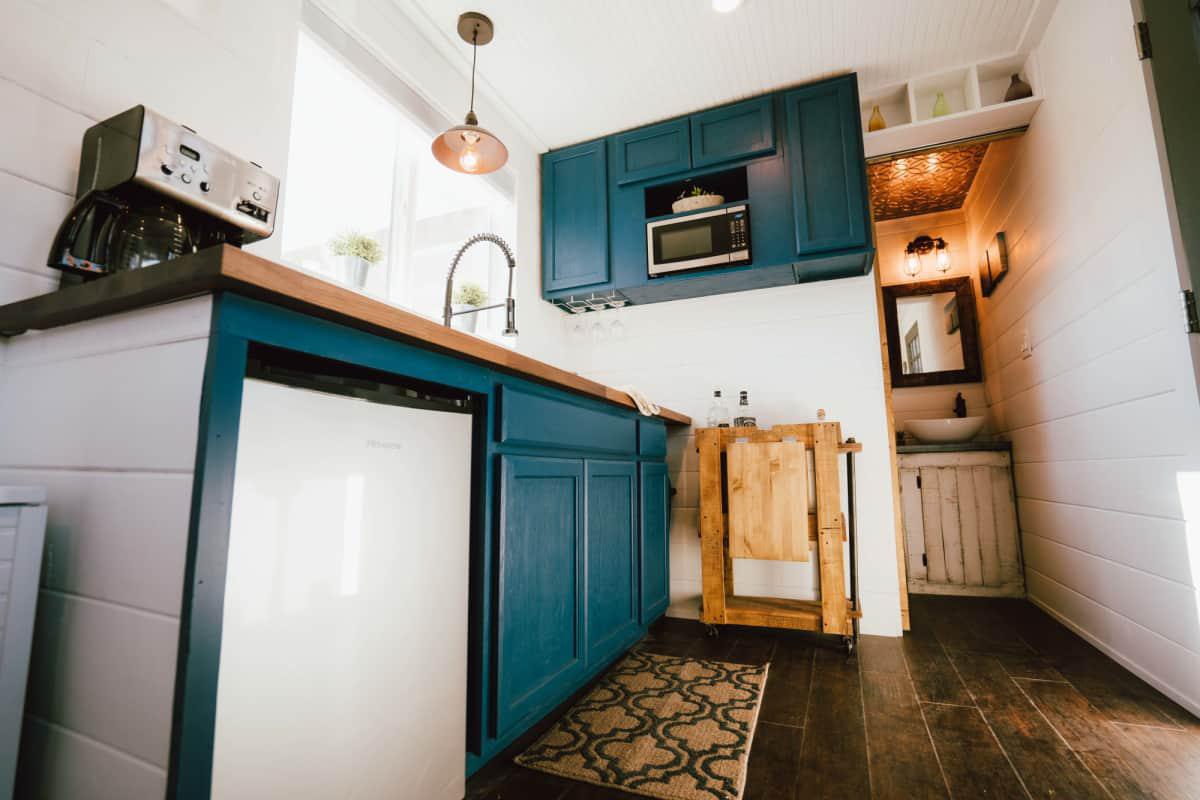 In that particular one, there is also a foldable wooden table under the microwave!
The price tag for that beauty? 38500$. You can contact the builders here to get more information!
All Images are from: tinyhouselistings