This tiny house on foundations features unique roof lines, plenty of windows, and a split indoor/outdoor bar. Completely customizable, this tiny lets the homeowner tailor each space to their style and budget.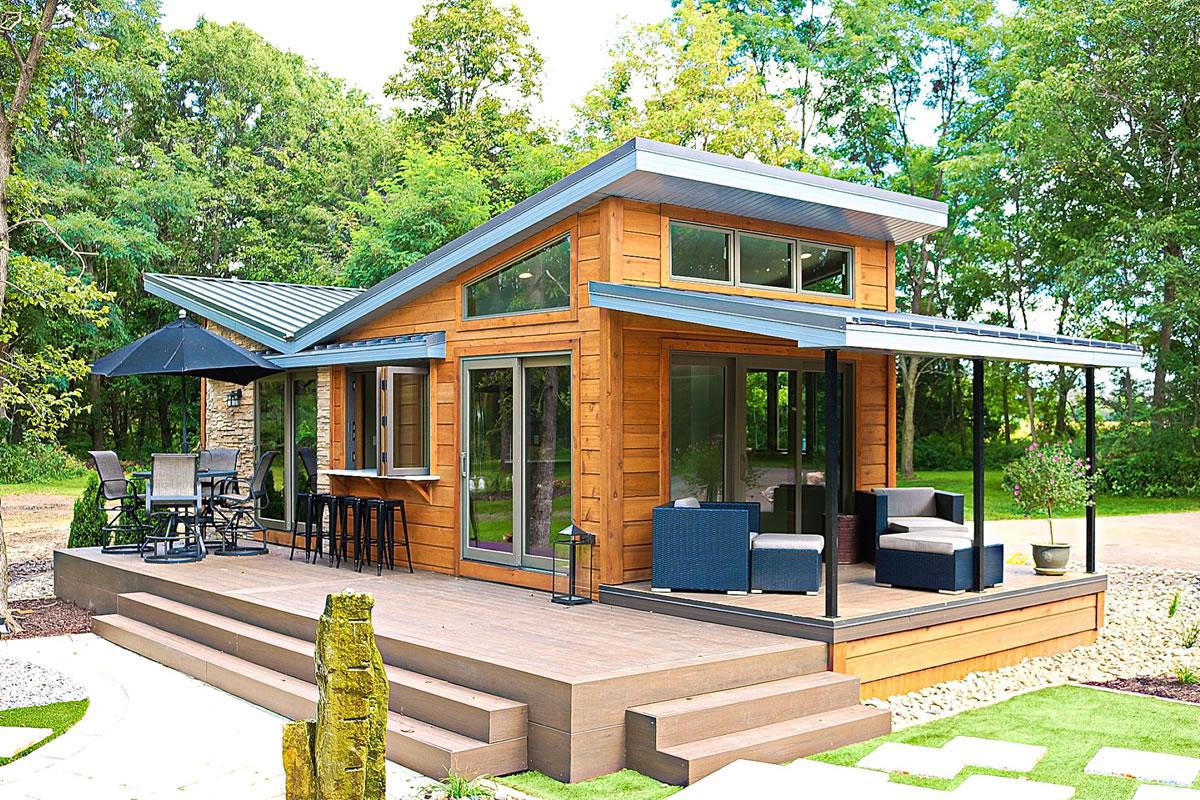 Kitchen
The kitchen area in this tiny house is small, yet functional. This tiny home also has the space to accommodate a larger, customized kitchen.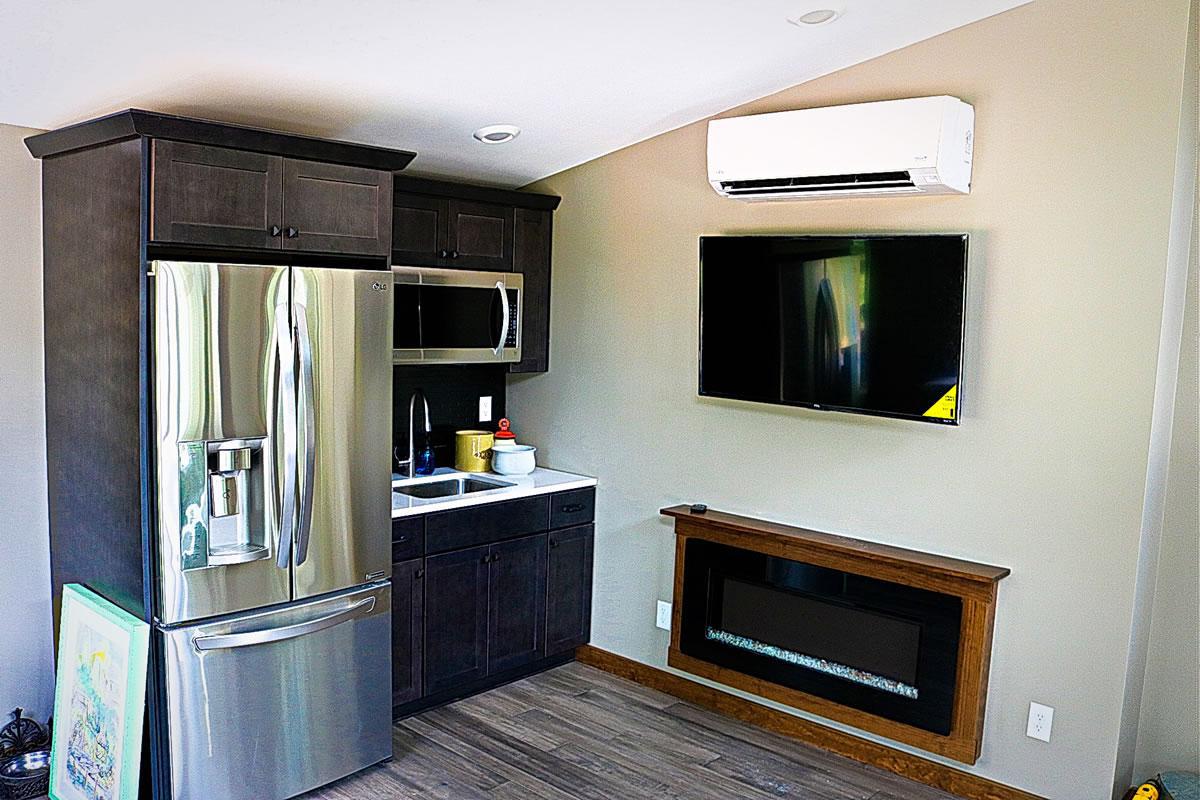 You can customize this kitchen with full-sized or RV-sized appliances.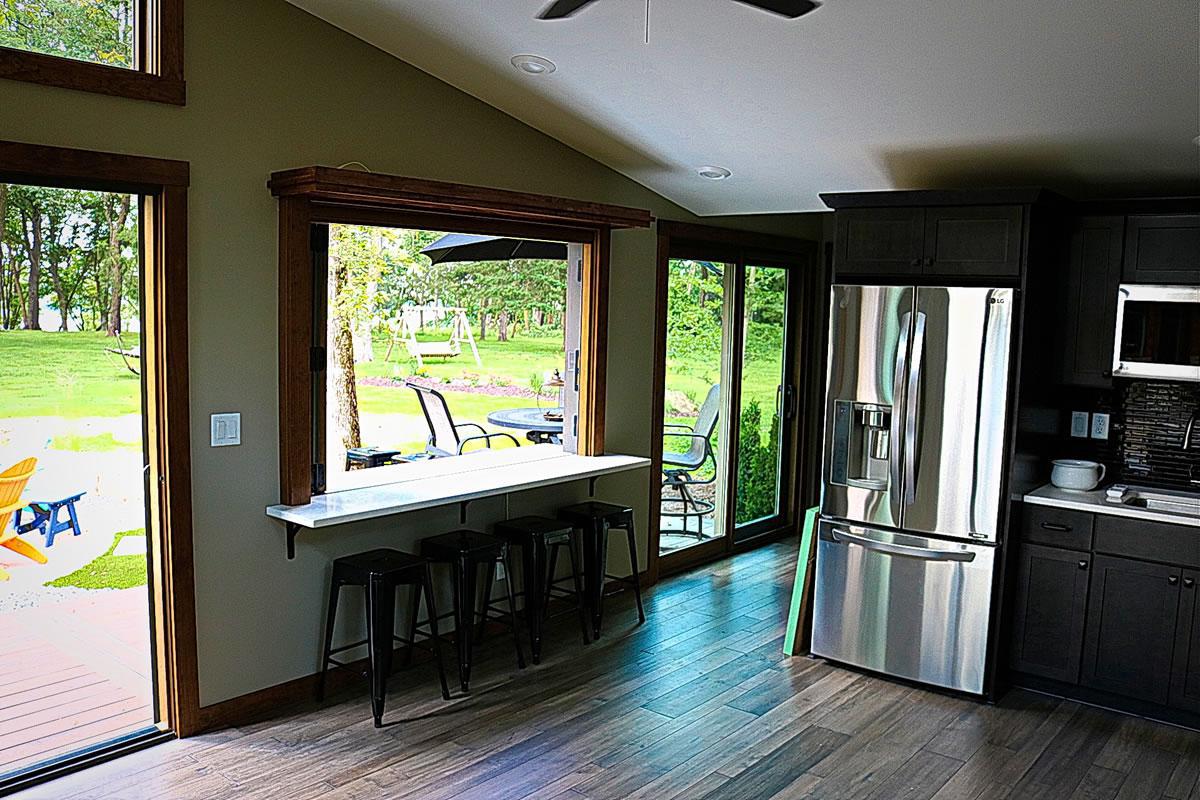 The indoor-outdoor bar is perfect for entertaining, and opens up the space.
Living Room
The large living room is ideal for entertaining or relaxing with loved ones. The multiple windows allow in natural light from all sides.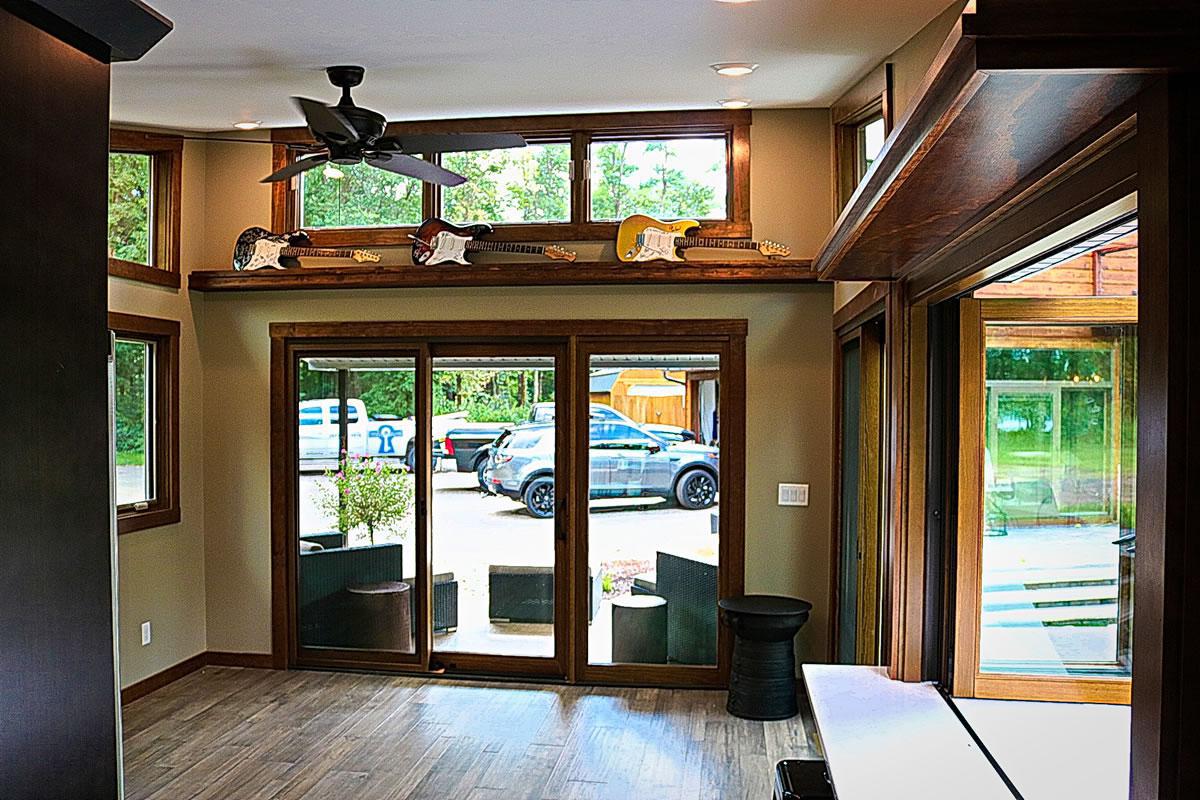 Make this spacious living room your own.
Bathroom
A compact, yet functional tiny house bathroom. A full-sized toilet, sink, and shower fit in the space with enough room for additional storage cabinets.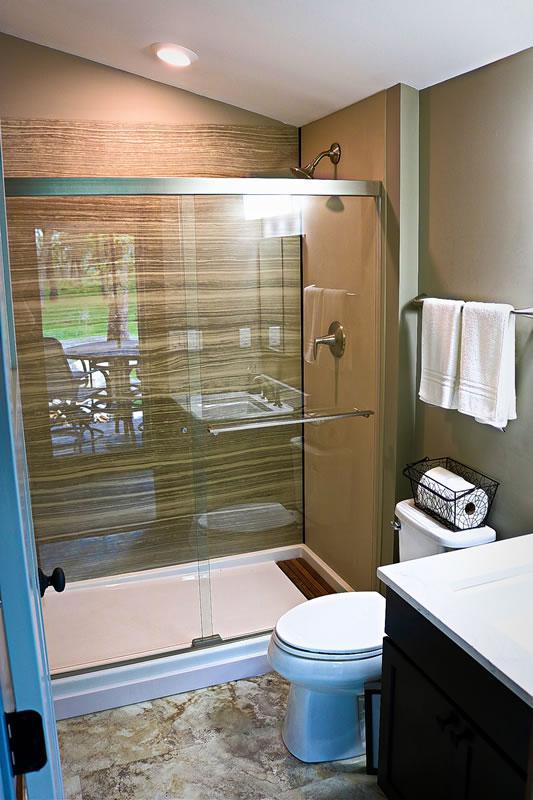 This size shower is perfect because it's roomy without taking up too much space.
Sleeping Spaces
This tiny house is great for families because it offers a sleeping loft and ground-floor master bedroom. The living room is also spacious enough for a sofa-bed.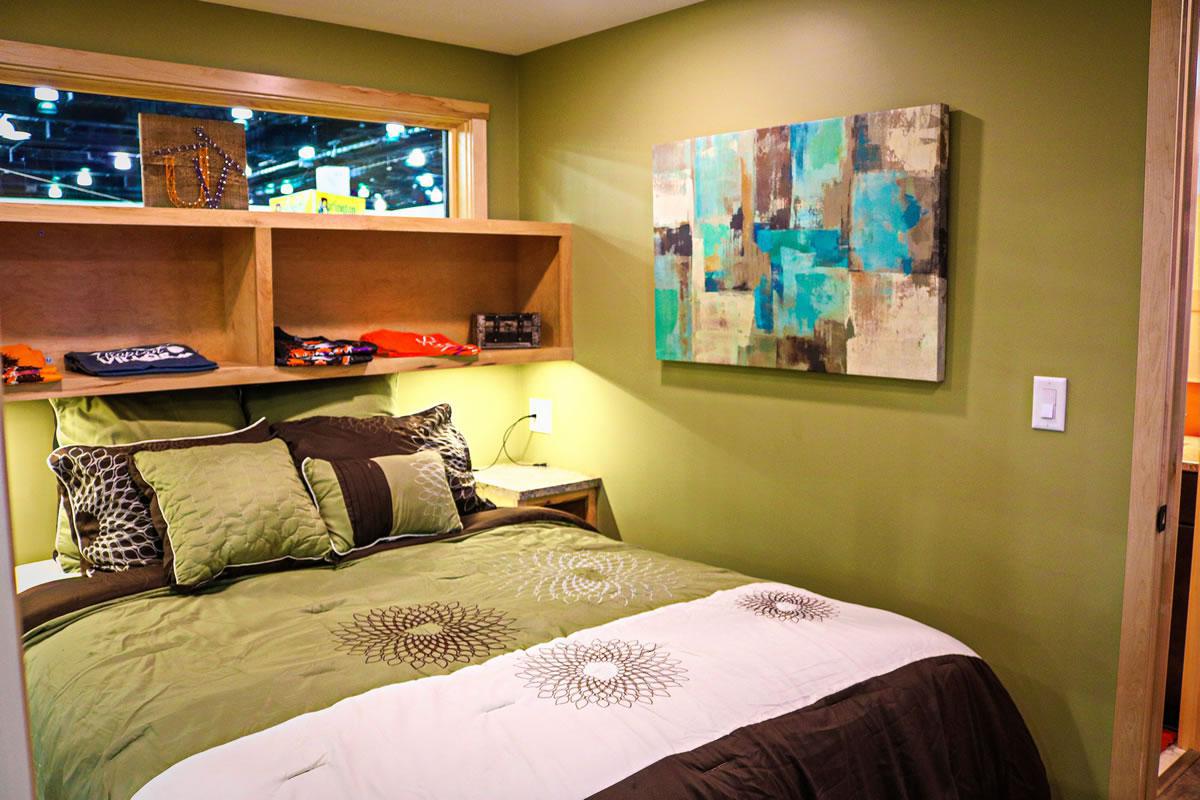 Customize the master bedroom to suit your style.
This tiny house on foundations can be yours for a starting price of $95489. Please note; prices may vary over time. Contact the tiny house builder here for the most up-to-date information.
All images are from Utopian Villas.