This 350 square foot not-so-tiny tiny house offers an open floor plan feel in towable form. The tiny home features a large kitchen and living room, as well as a connected double loft.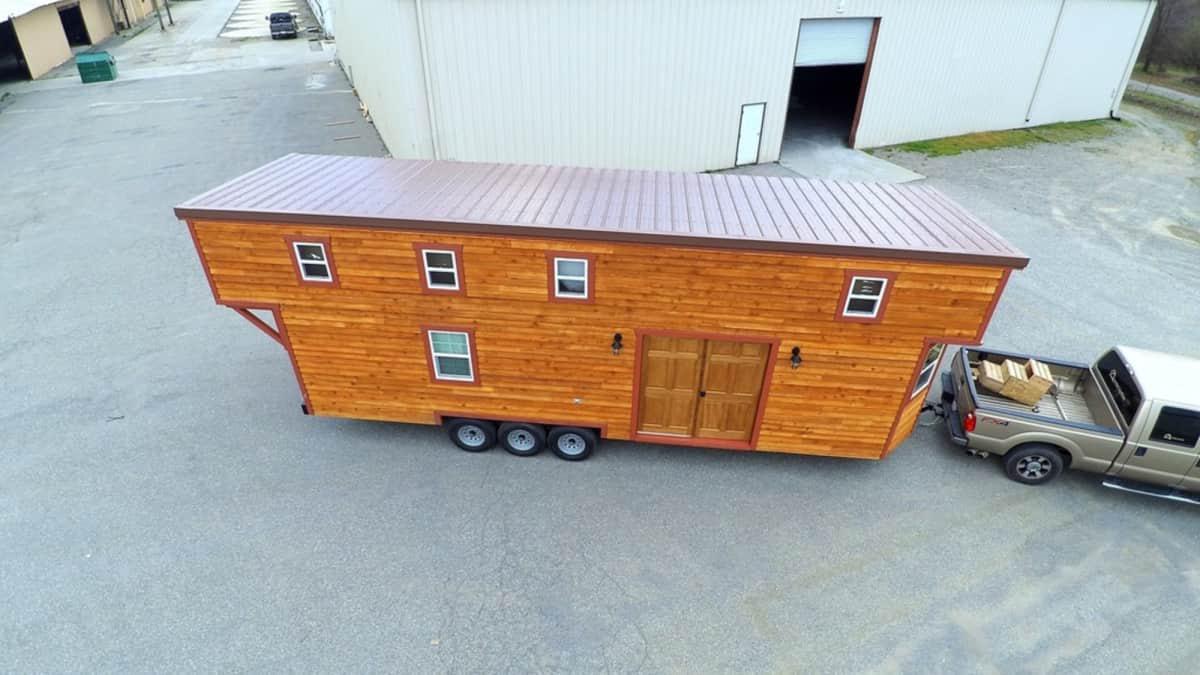 Kitchen
The kitchen space is wide and has the capacity to hold full-size appliances. Counter space runs on both sides which is ideal for family dinner, food prep.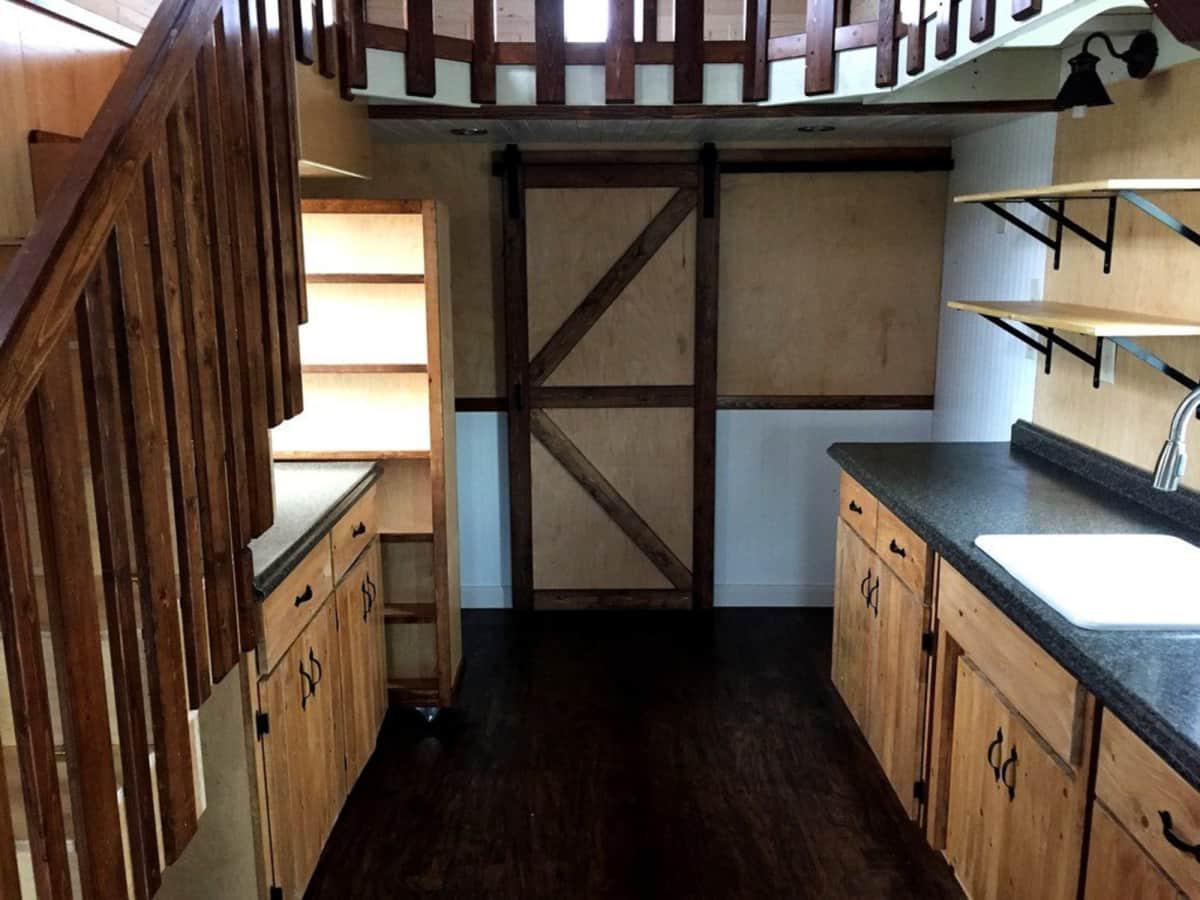 Custom shelving can be fitted for more kitchen appliance storage.
Living Room
The living room has a true "front room" feel to it. The open space is ideal for entertaining and enjoying the space.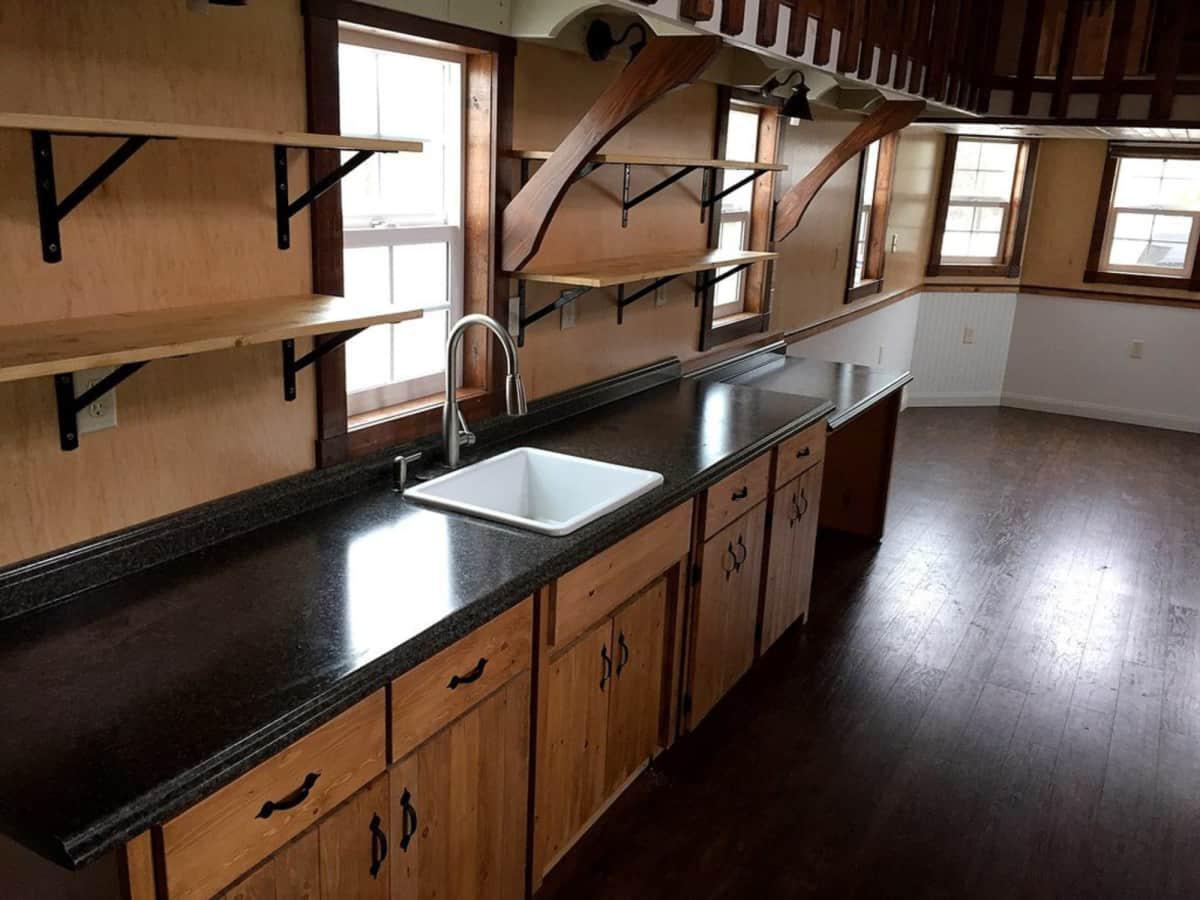 The chef can socialize with guests in the living room from the kitchen.
Bathroom
A sliding door gives way to a small toilet and sink on one side, and a shower on the other.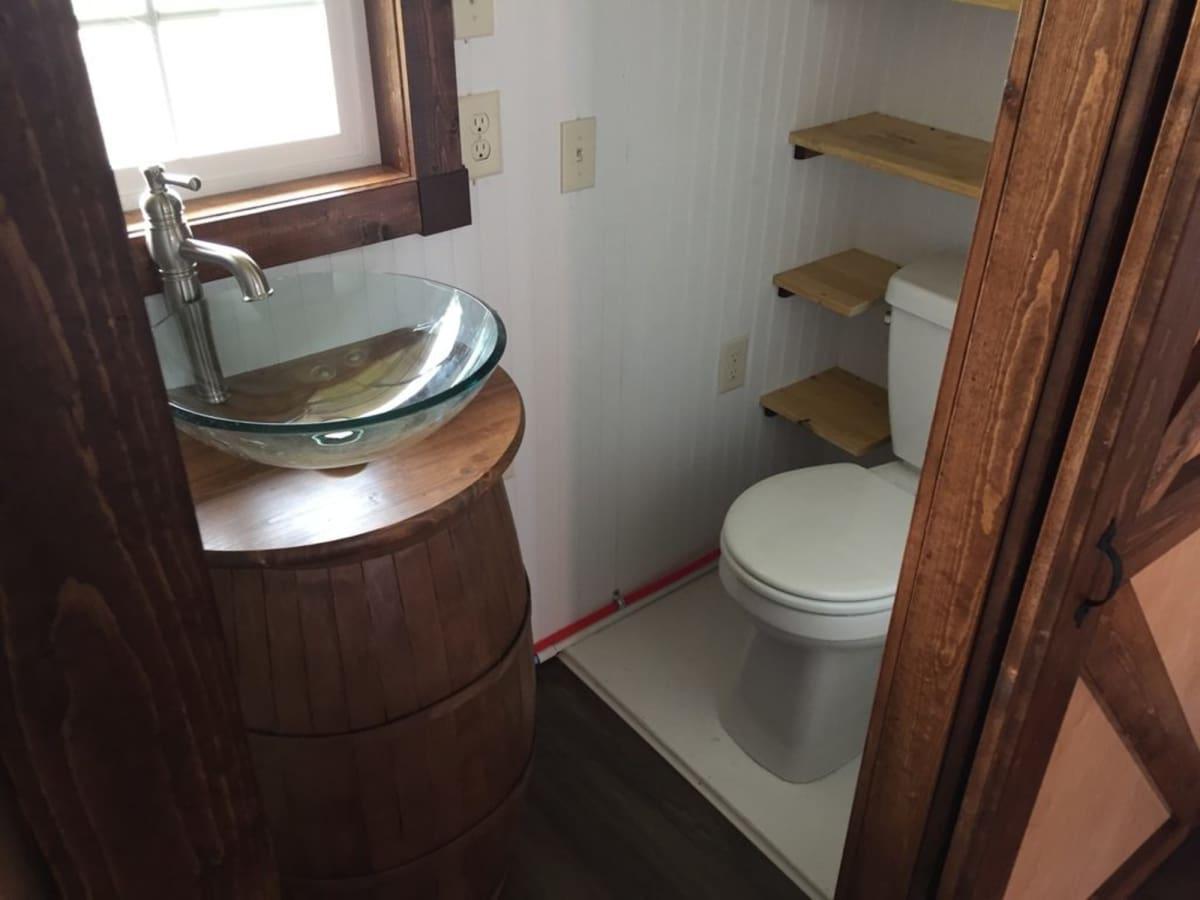 Small space, big function.
Sleeping Spaces
The unique connected double lofts give this tiny house a second floor. The joint lofts are large enough for a bed on each side, or a split bedroom-storage room.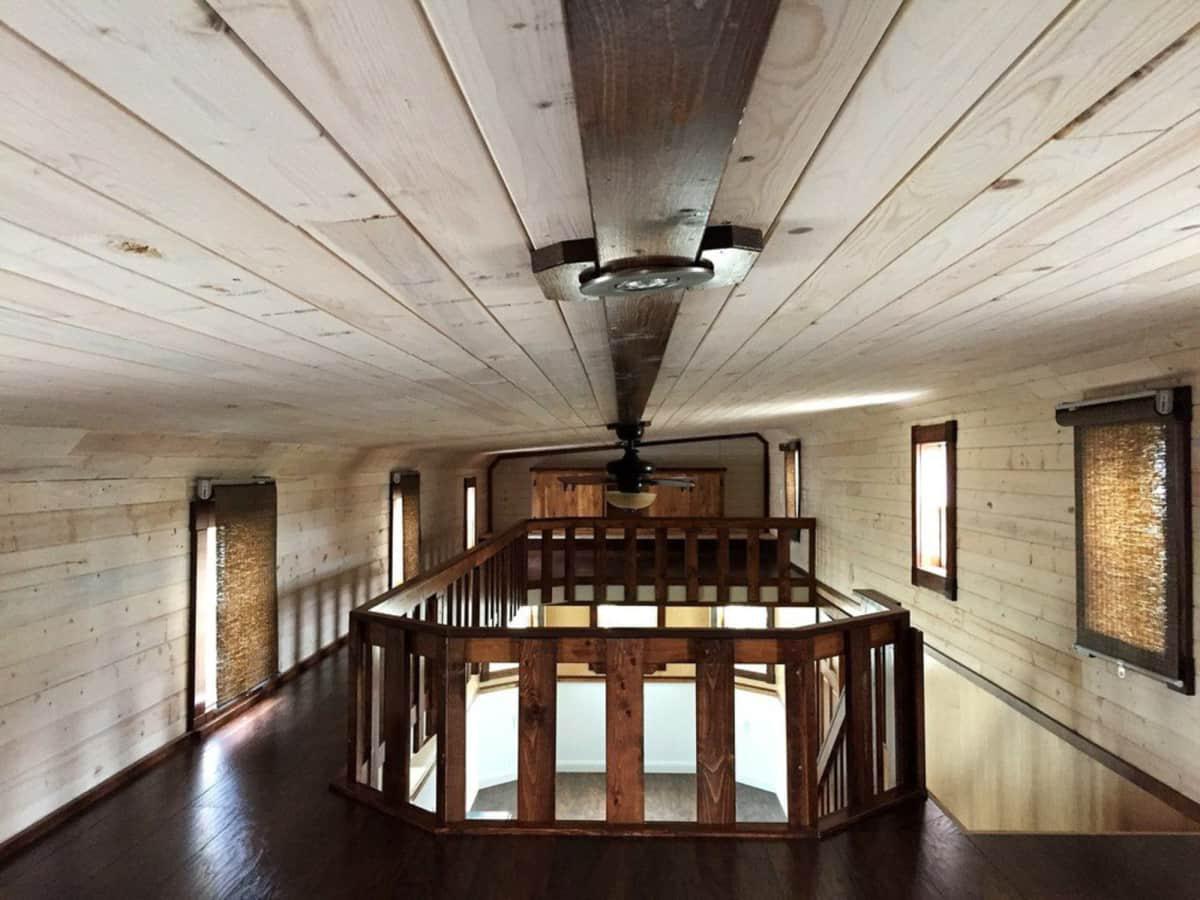 The bannister in the center adds a luxurious feel.
The price of this tiny house is $42500. Please note; prices may vary over time.
All images are from Tiny House Listings.