If you're looking for the perfect tiny home, look no further. At 265 square feet, this cozy yet spacious tiny house on wheels ticks off all the boxes.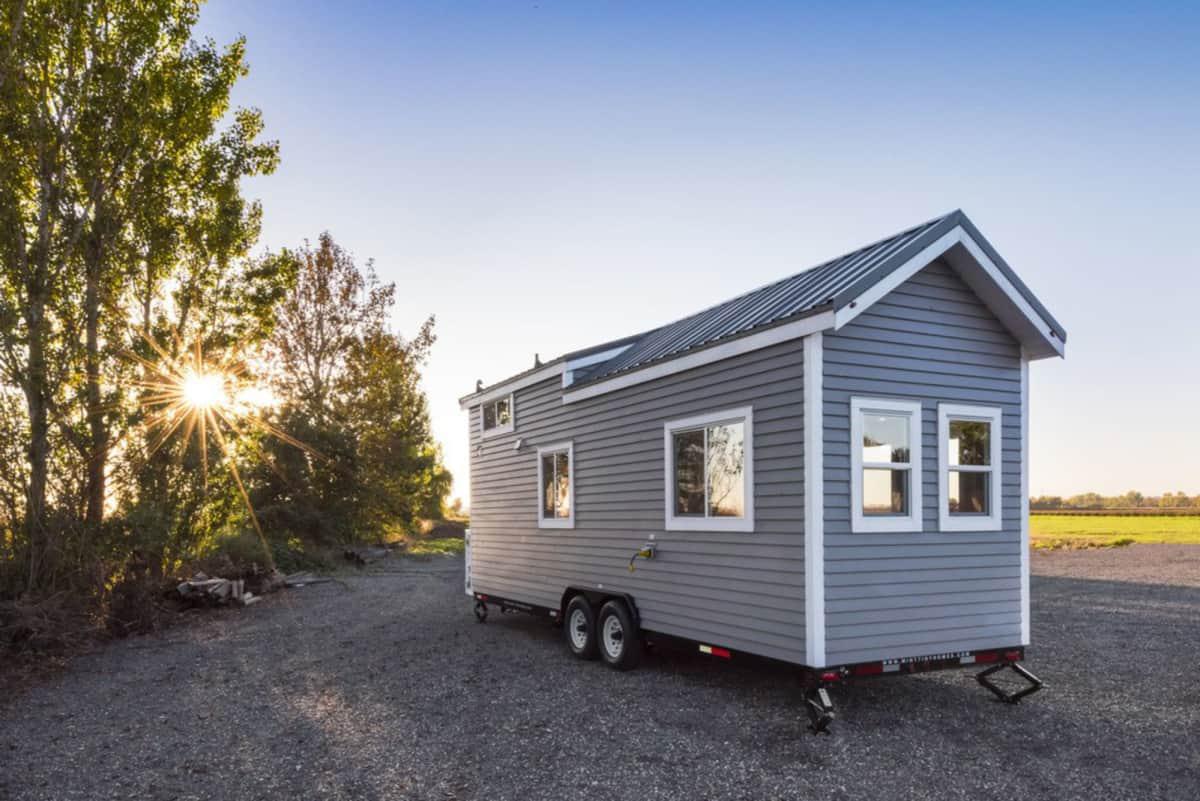 Kitchen
The space is extremely functional, and can fit full-size appliances. You'll notice the kitchen has beautiful dark brown counter tops to contrast against the white cabinets. Keep in mind; this tiny is completely customizable so you can go with any color scheme that suits your taste.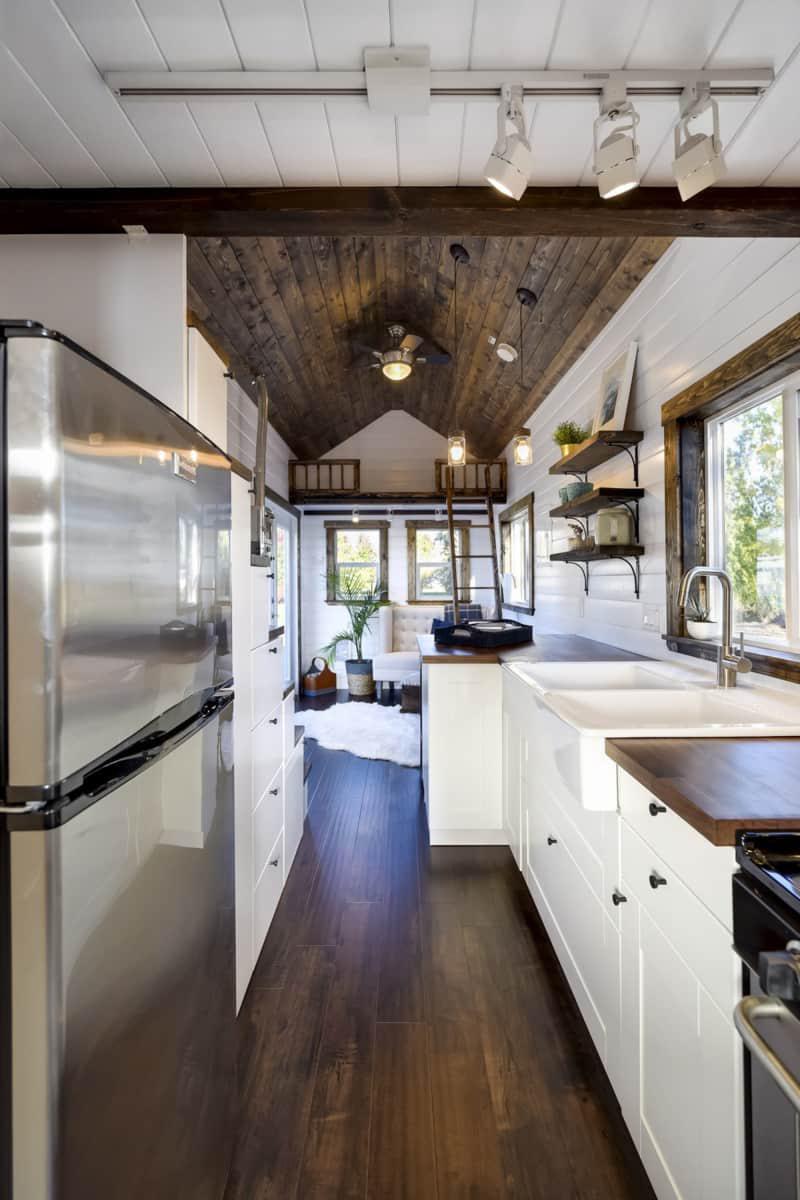 Enough cabinet space to hold everything you need.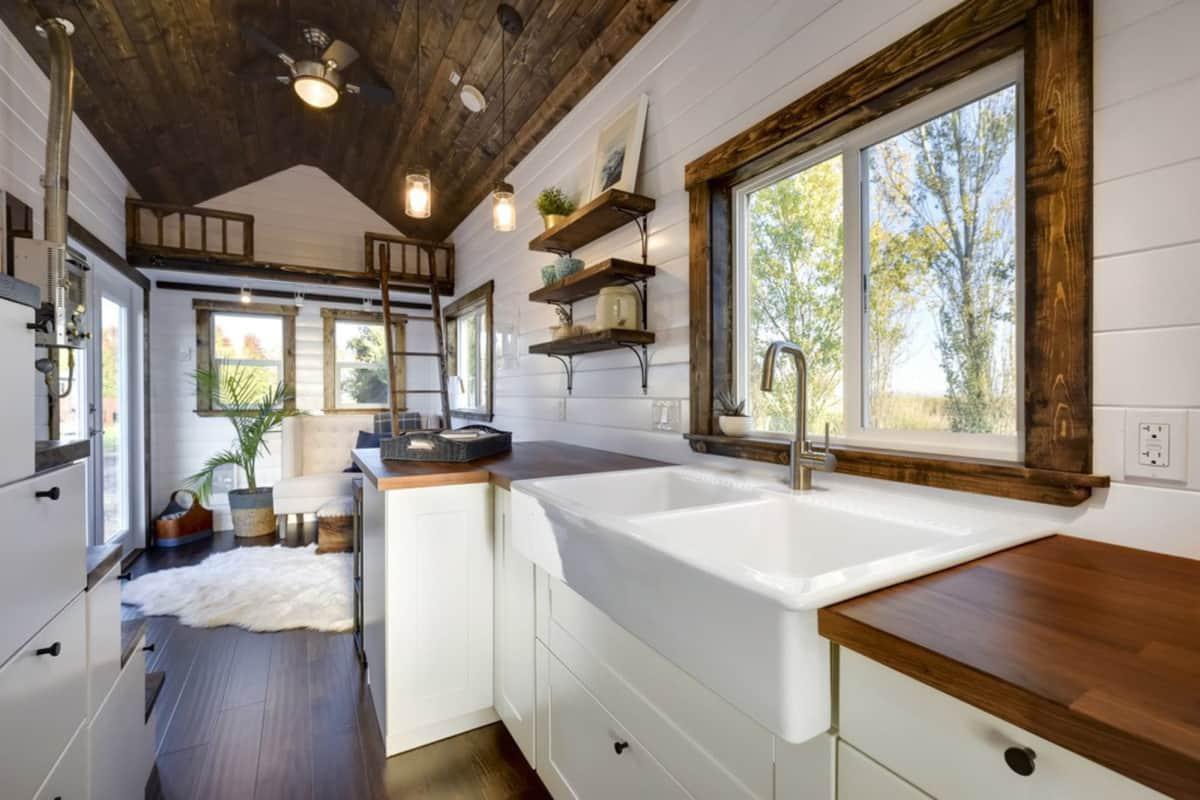 The window over the sink is perfect for taking in the views while cooking up a delicious meal.
Living Room
Just inside the front door is the living room. This cozy little nook has several windows which allow natural light to brighten the space.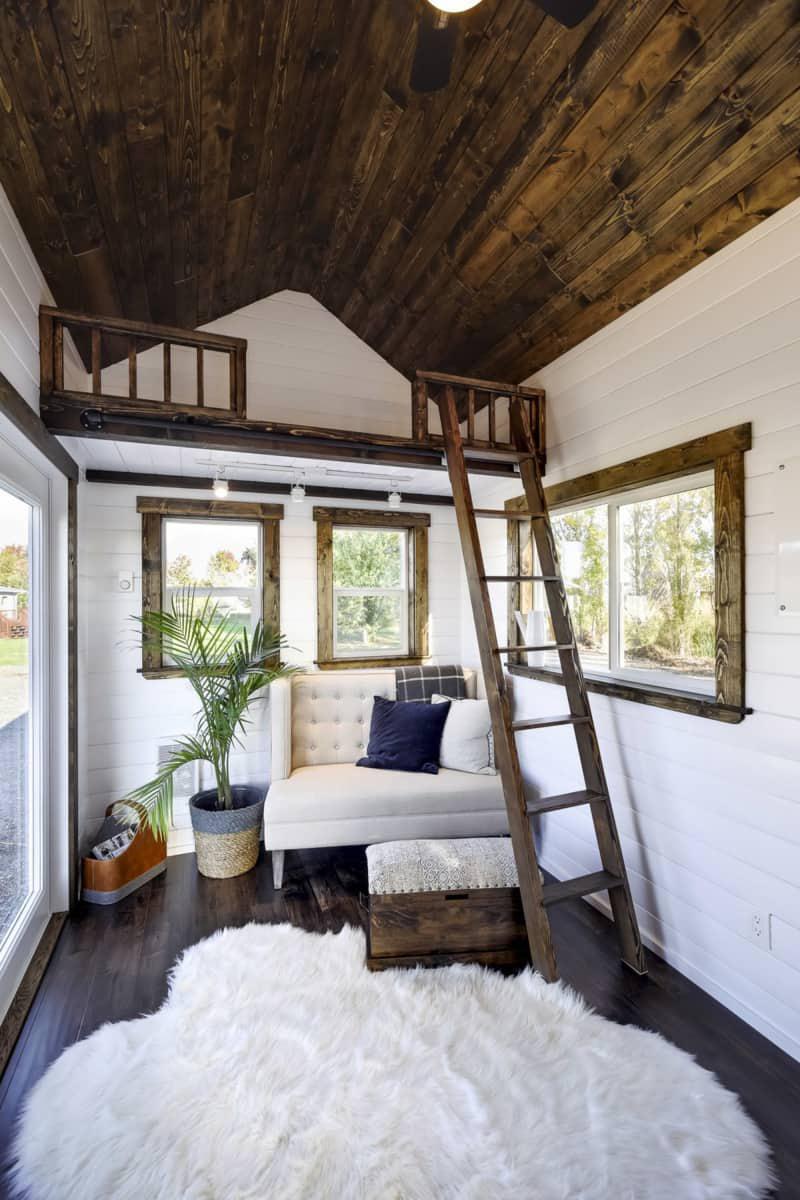 The living room is located beneath one of the sleeping lofts.
Bathroom
The bathroom may be small, but it can fit in plenty of utility. There's room for a toilet, corner shower, sink, and laundry facilities.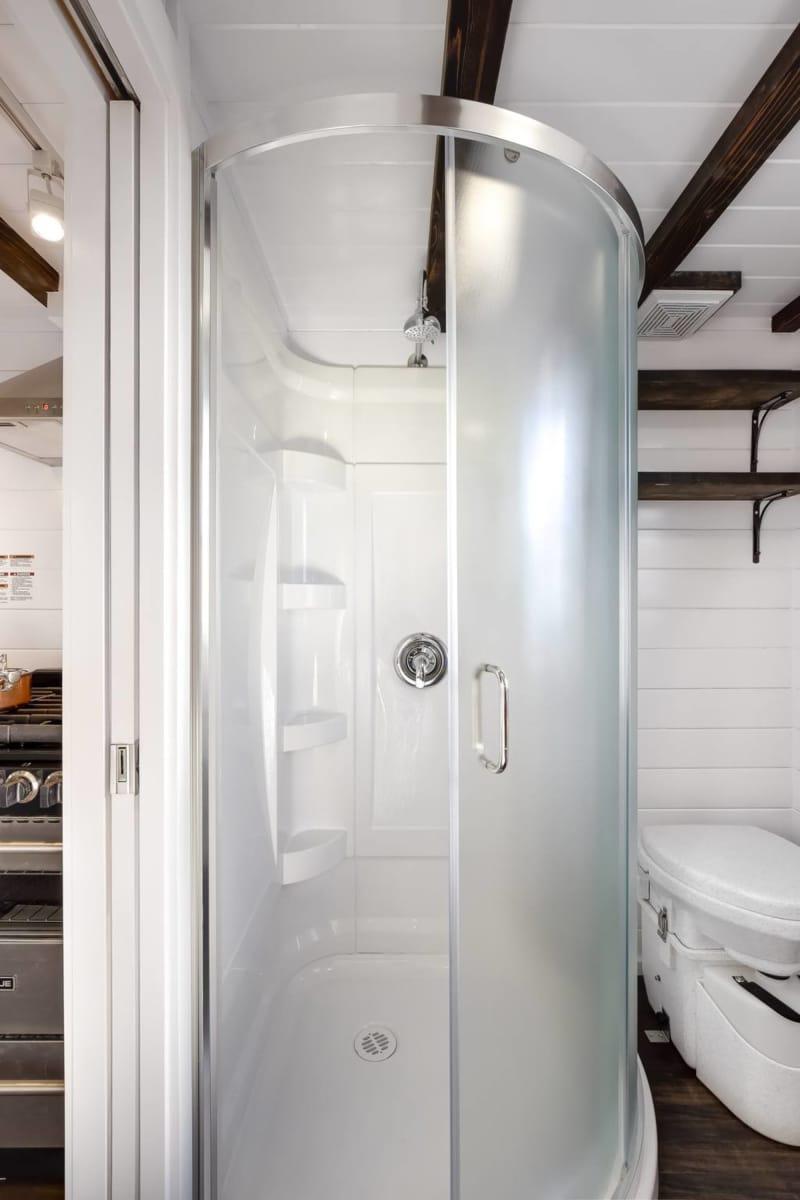 This shower fits neatly into the corner and takes up very little room.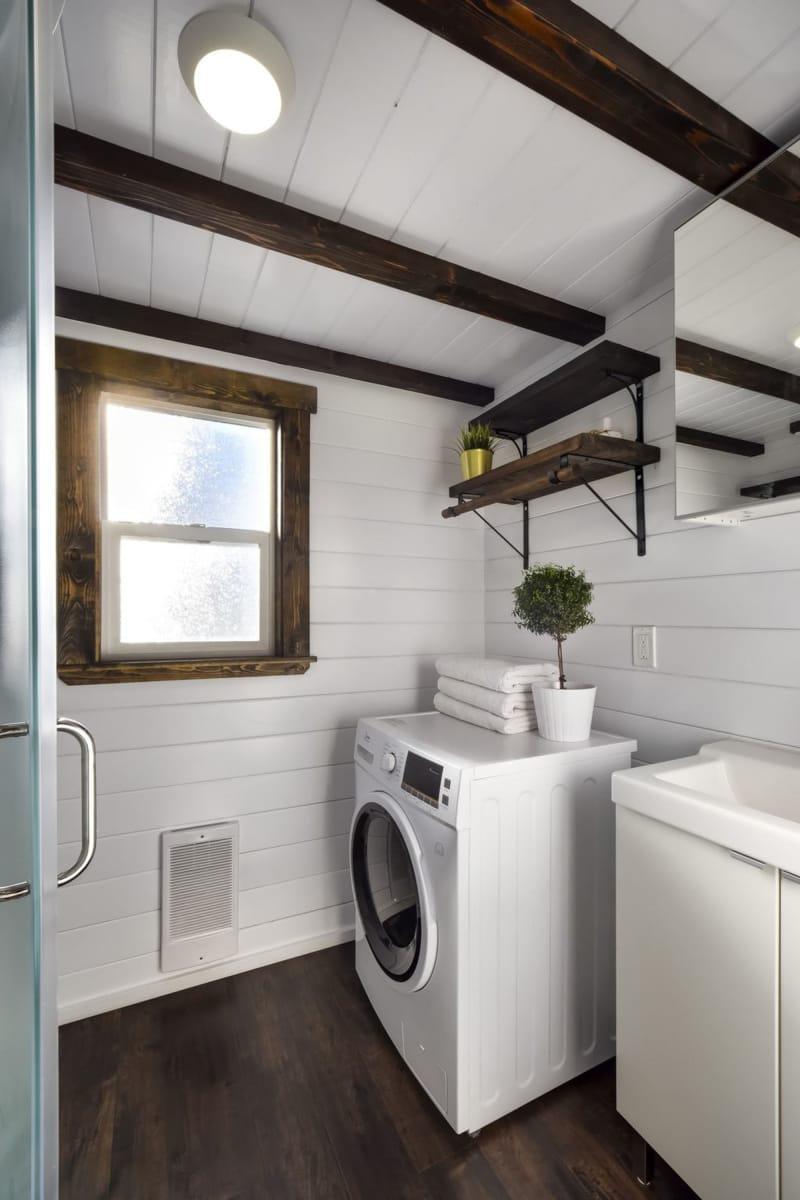 Small, yet functional.
Sleeping Spaces
Two sleeping lofts make use of the high ceilings in this tiny house. The main loft is accessible by stairs, and the second loft is accessible by ladder.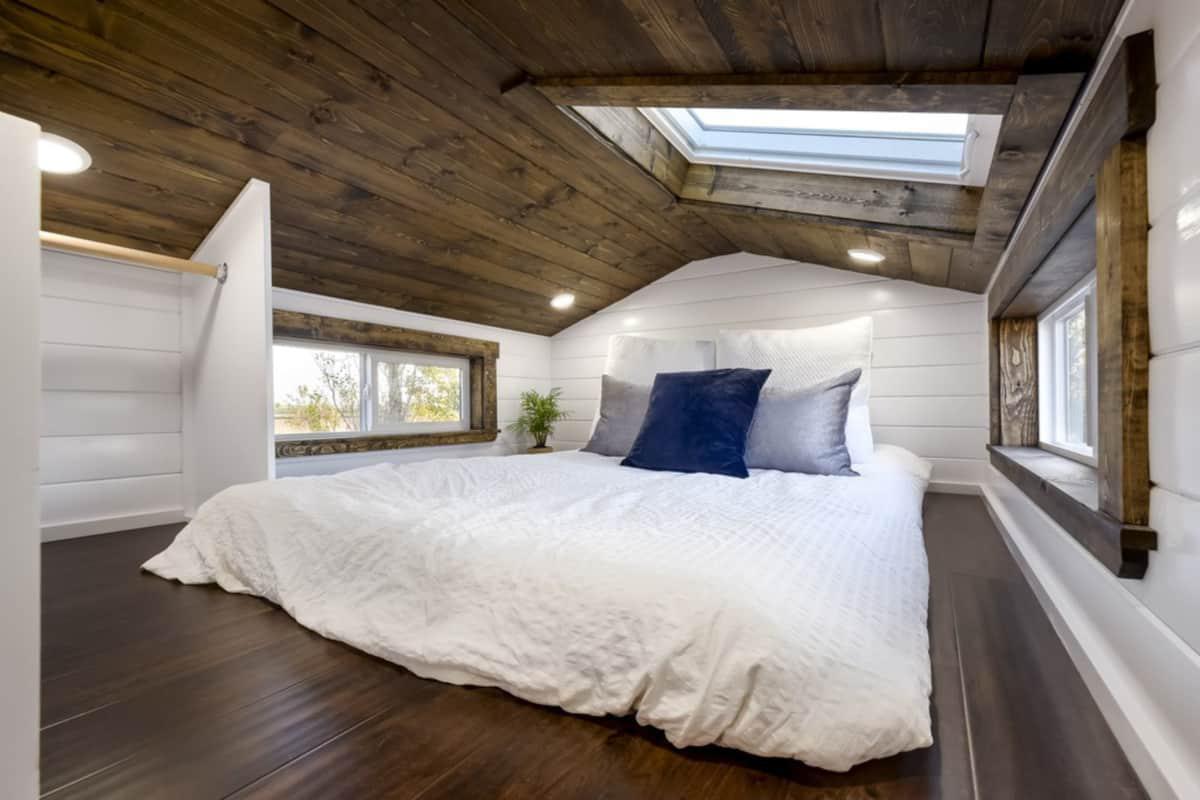 The main sleeping loft feels anything but small with such a big bed!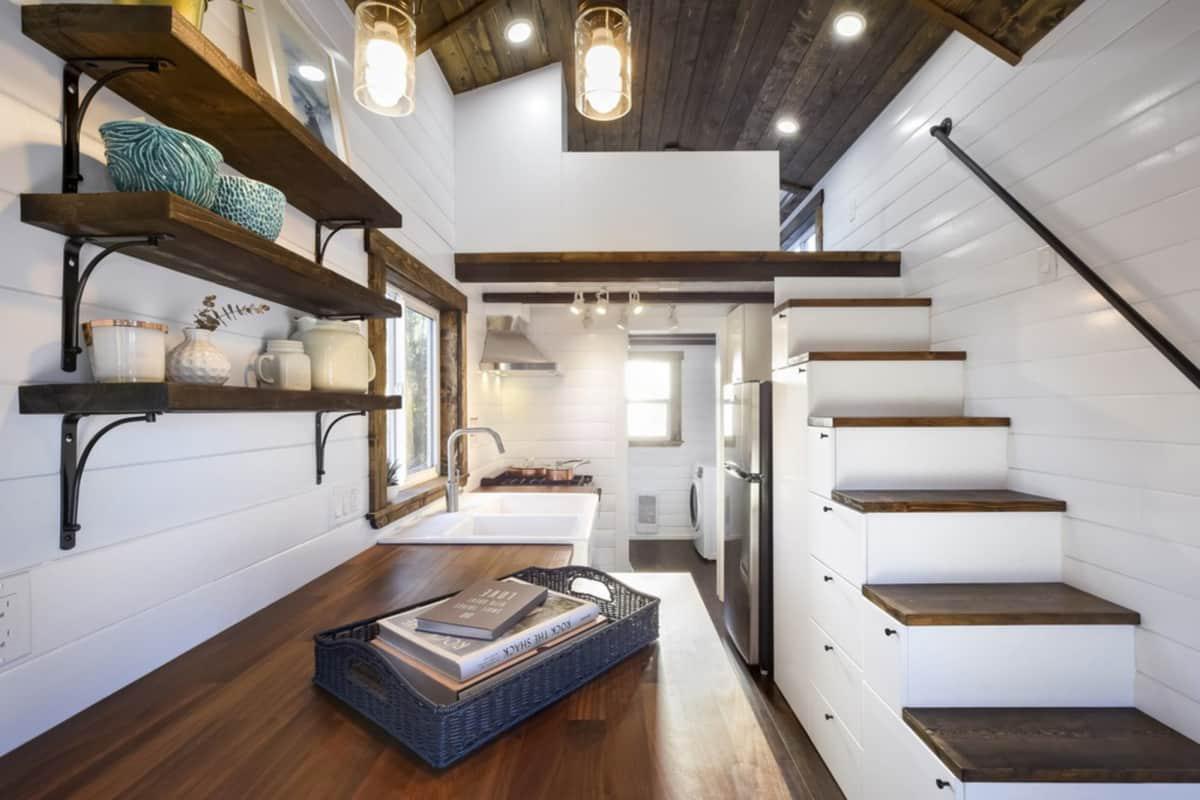 The stairs are customized for maximum storage capacity.
The price of this tiny home is $74000. Please note: price may vary over time. For the most up to date price, you can contact the builder here.
All images are from Tiny House Listings.