This 200 square foot tiny house offers a kitchen, sleeping loft, living room, and function-packed bathroom. This tiny is perfect for full-time tiny living or holiday rentals.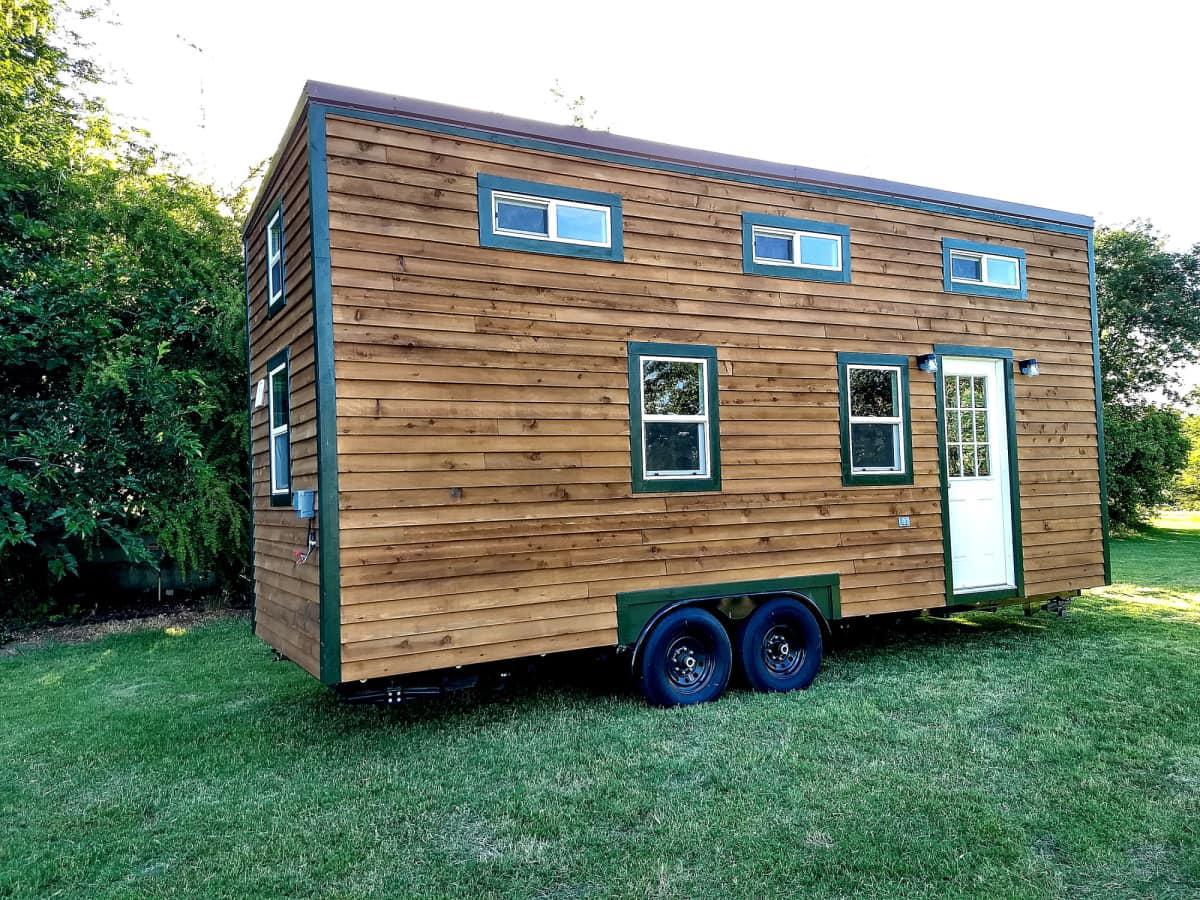 Kitchen
The tiny house kitchen is small but mighty. A two-plate burner fits nicely on the counter top, and an additional counter on the opposite side adds even more space.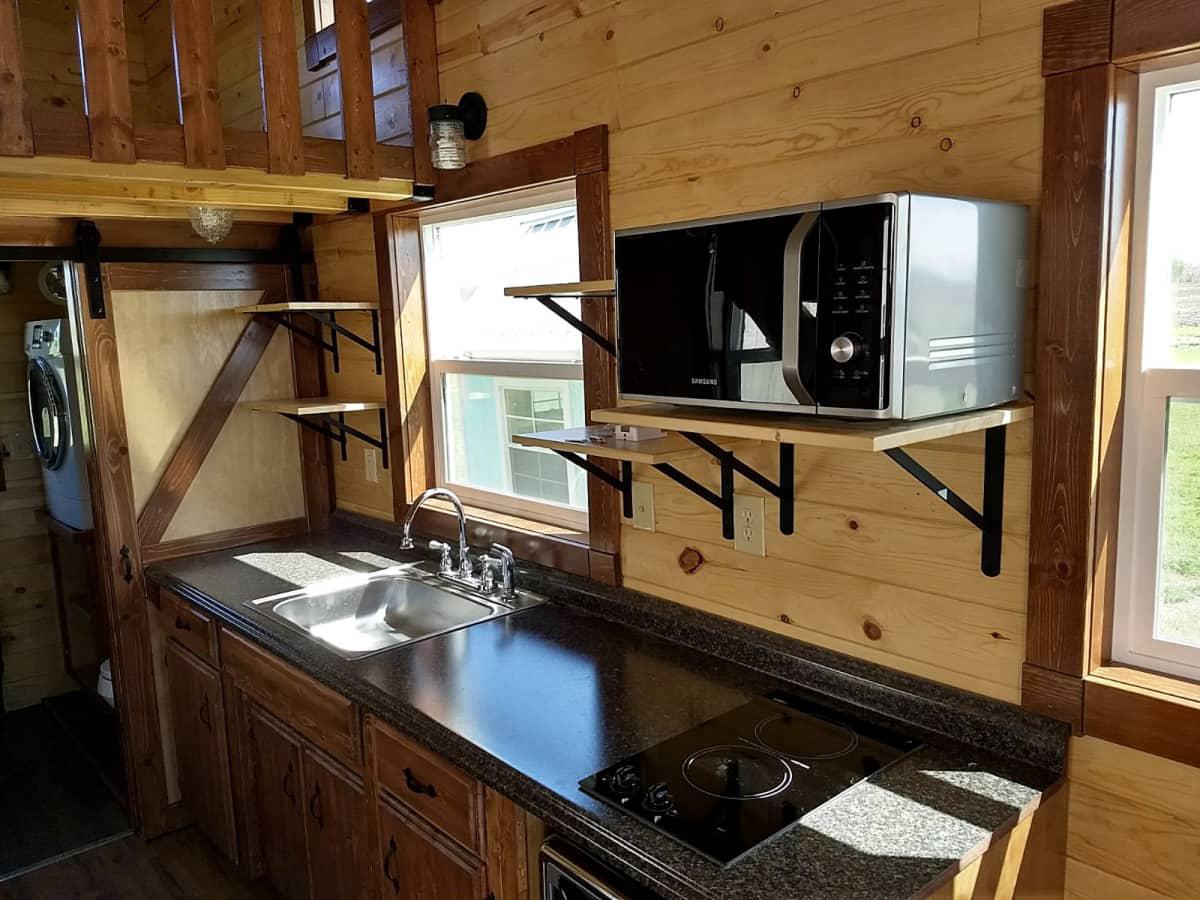 Extra shelving can be added for appliances.
Living Room
On the other end of this tiny house is an area that can be used as a living room. Add a convertible sofa-bed into the space for guests!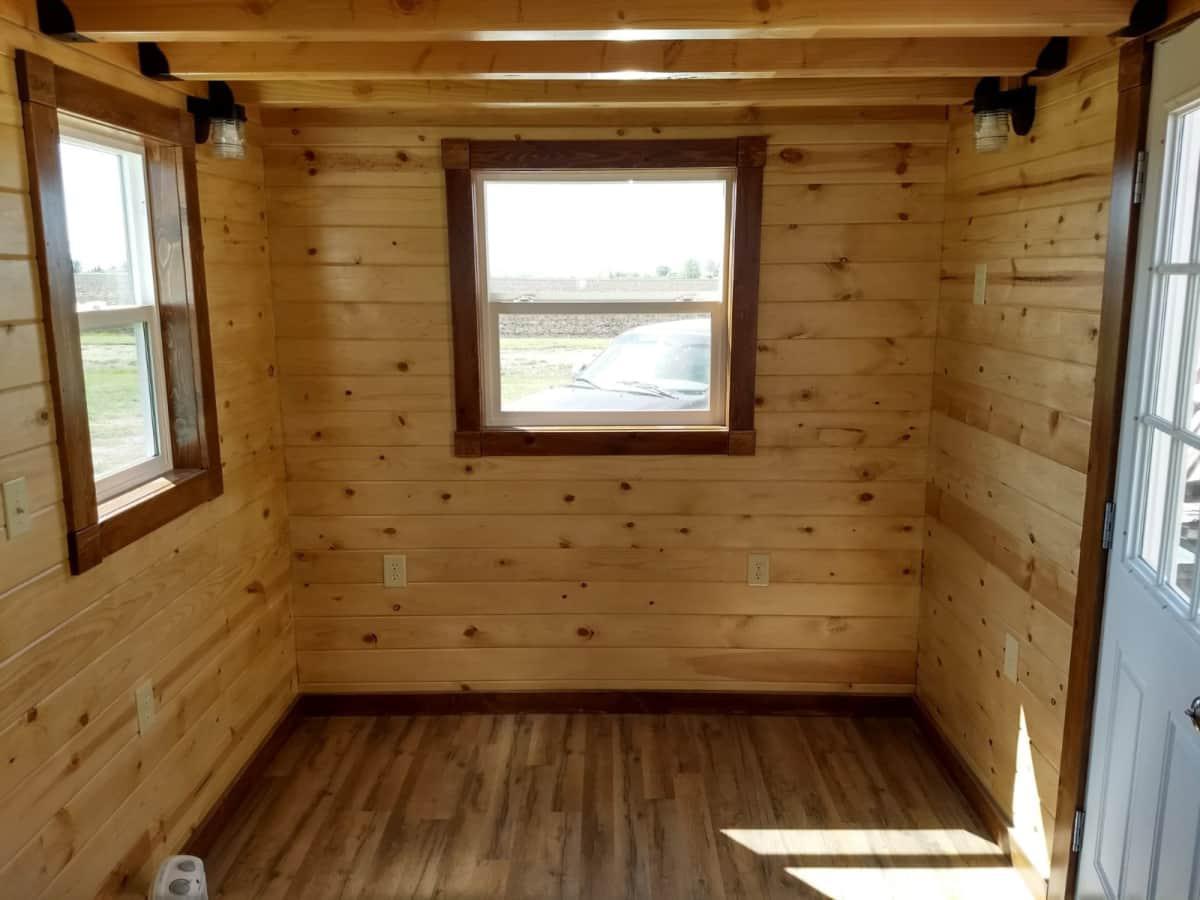 The tone of the wood brightens with natural light.
Bathroom
A toilet, sink, RV shower, and laundry facilities all fit snugly in the small room behind the kitchen.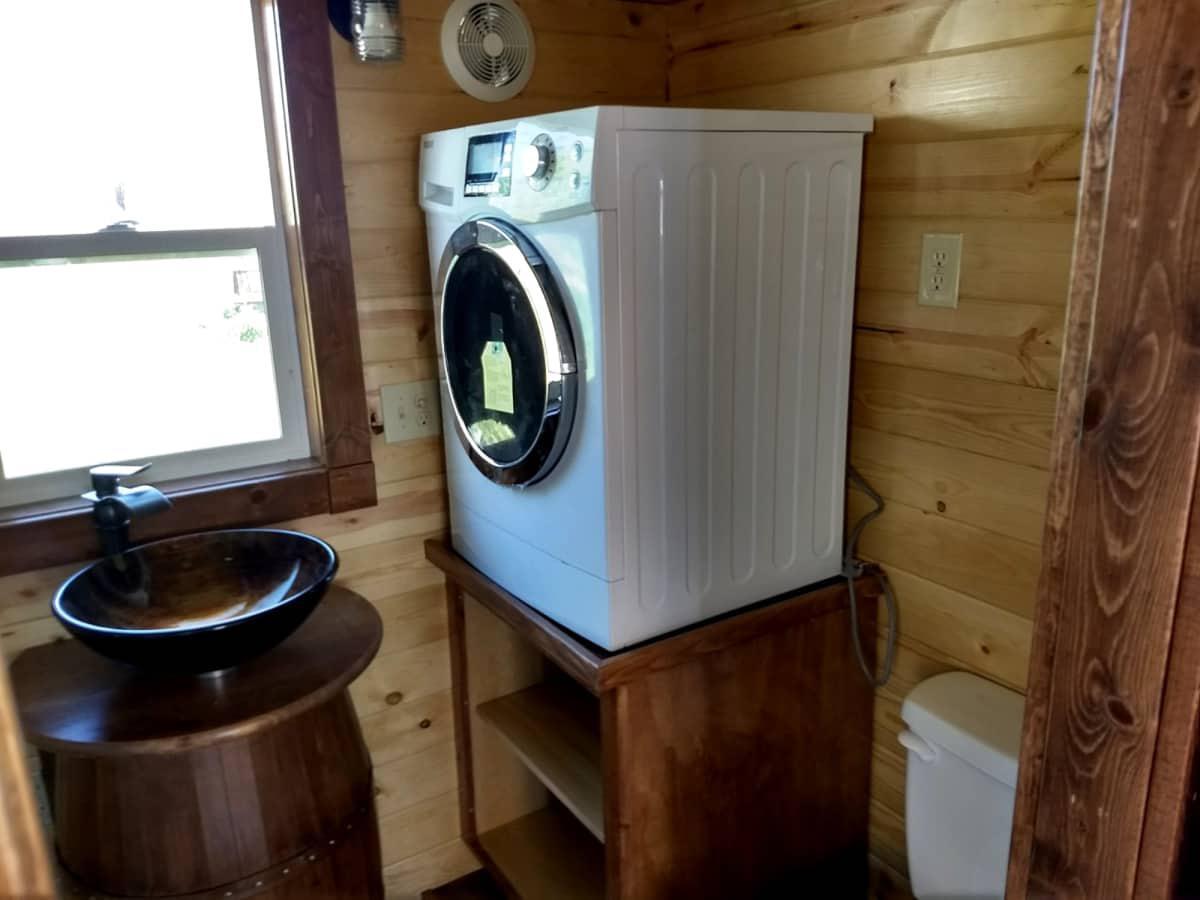 We love the basin on this sink!
Sleeping Spaces
An airy loft accessible by stairs adds even more room with the addition of an extra floor. There's even enough space for custom clothing storage!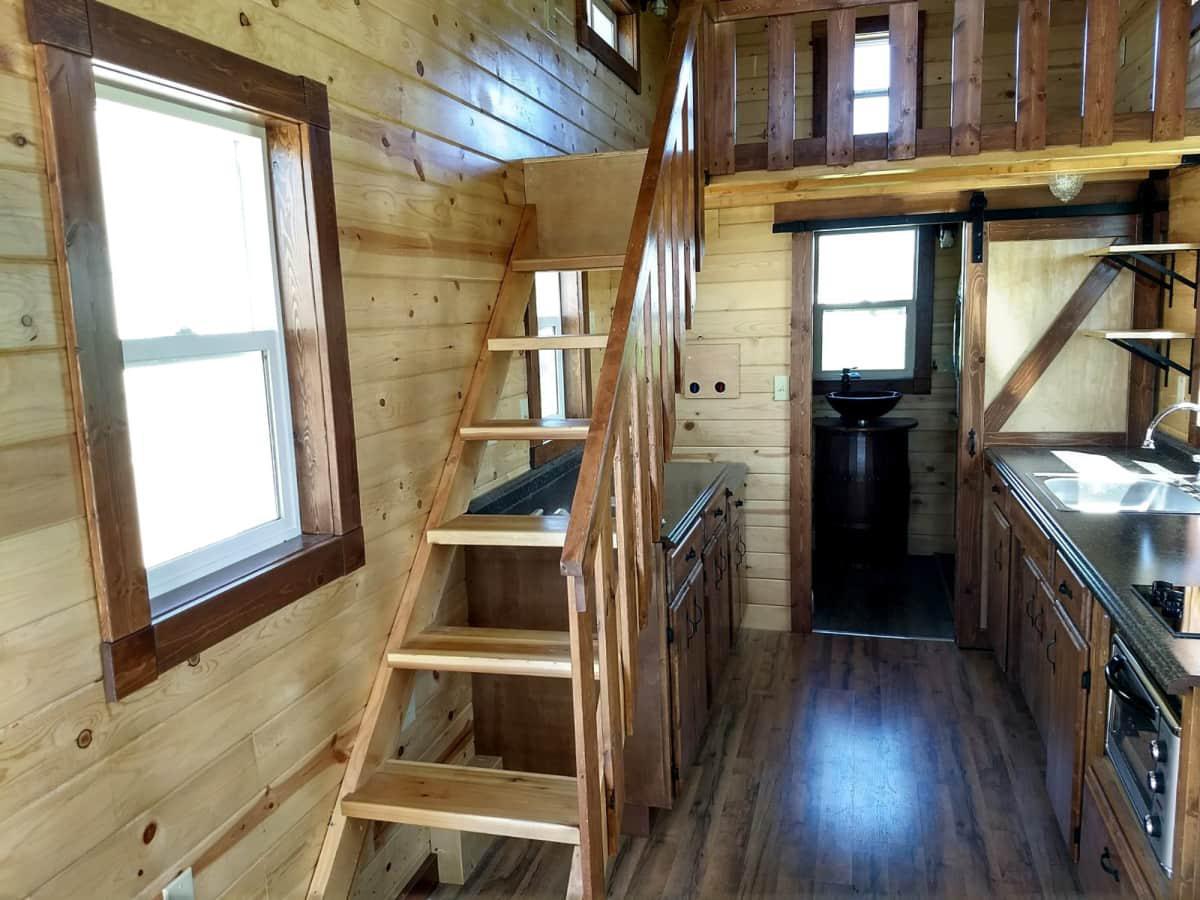 The staircase makes it easier to access the loft than a ladder.
This tiny house starts at $45000. Please note; prices may vary over time.
All images are from Tiny House Listings.