Smaller than a lot of the tiny houses we've reviewed in the past, this tiny packs in plenty of function into a small space. This tiny house is completely customizable, and can be as modern or minimalist as you like. The compact space makes this tiny ideal for couples or as a holiday rental.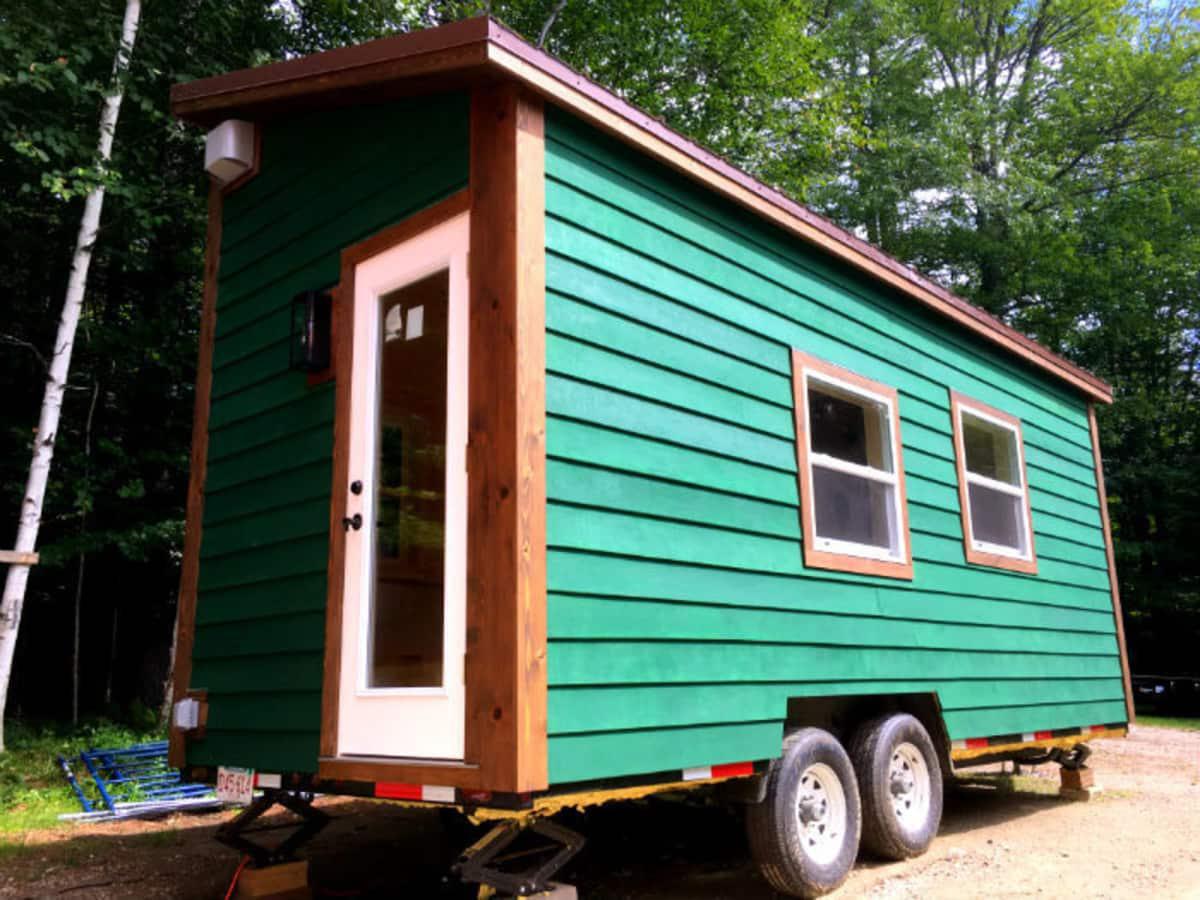 Kitchen
Compact appliances make the most efficient use of space in this tiny house. Limited counter means you'll need to be creative with your meals!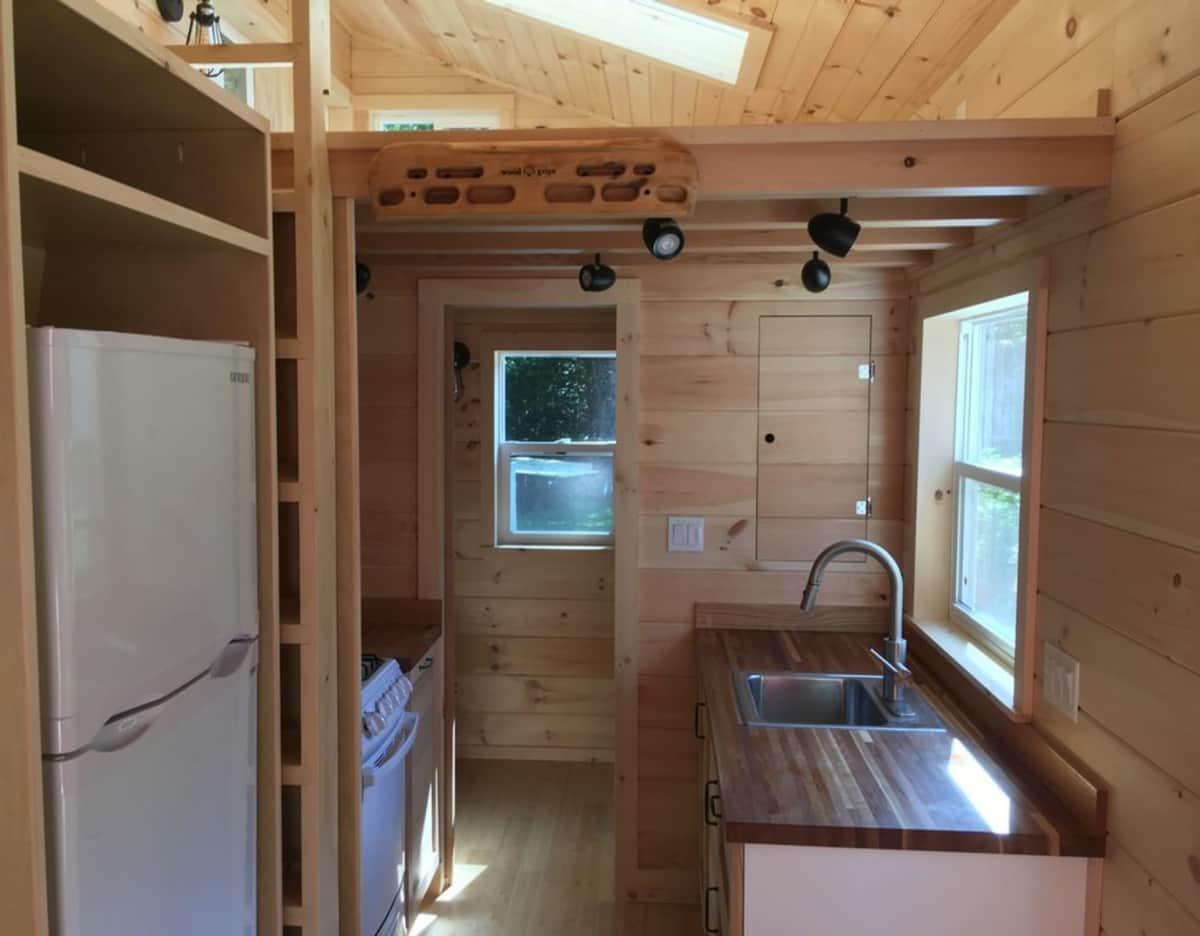 Each appliance fits neatly into its dedicated space.
Living Room
Along the wall next to the kitchen is enough space for a custom wood bench or small sofa.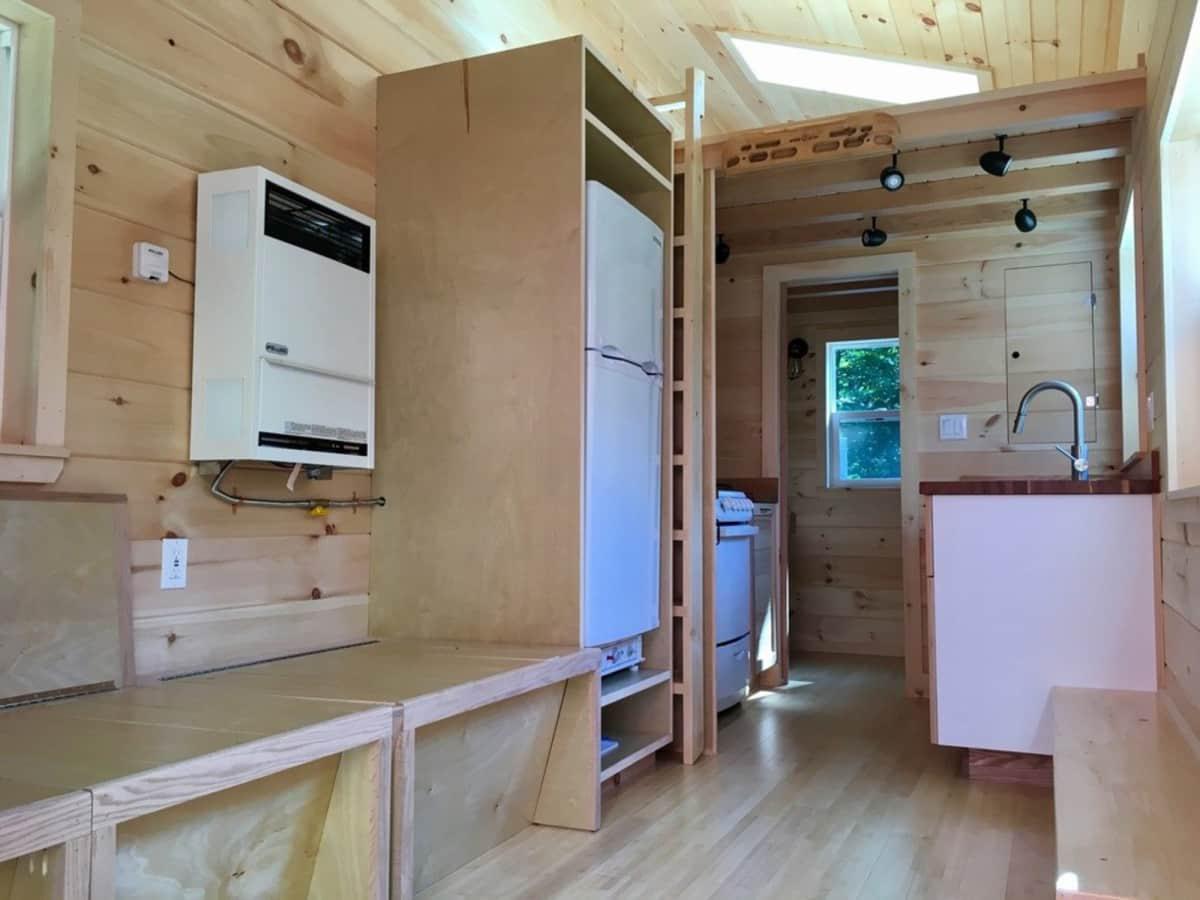 The bench can double as a dining room.
Bathroom
Just beyond the kitchen is a small room for toilet, sink, and shower. The addition of custom shelving in this space can be super handy.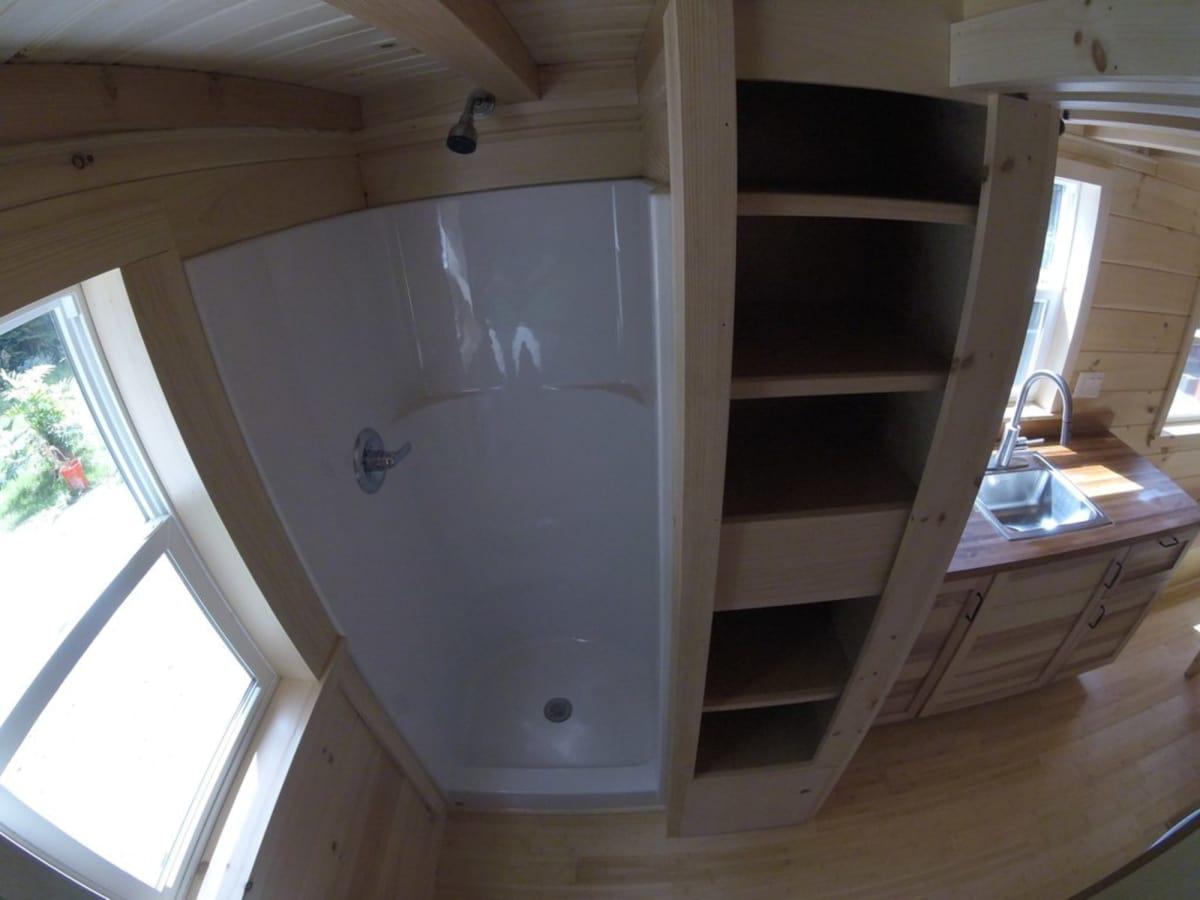 Small, yet functional.
Sleeping Spaces
A spacious sleeping loft with plenty of natural light is a great place to hit the hay after a long day of adventuring!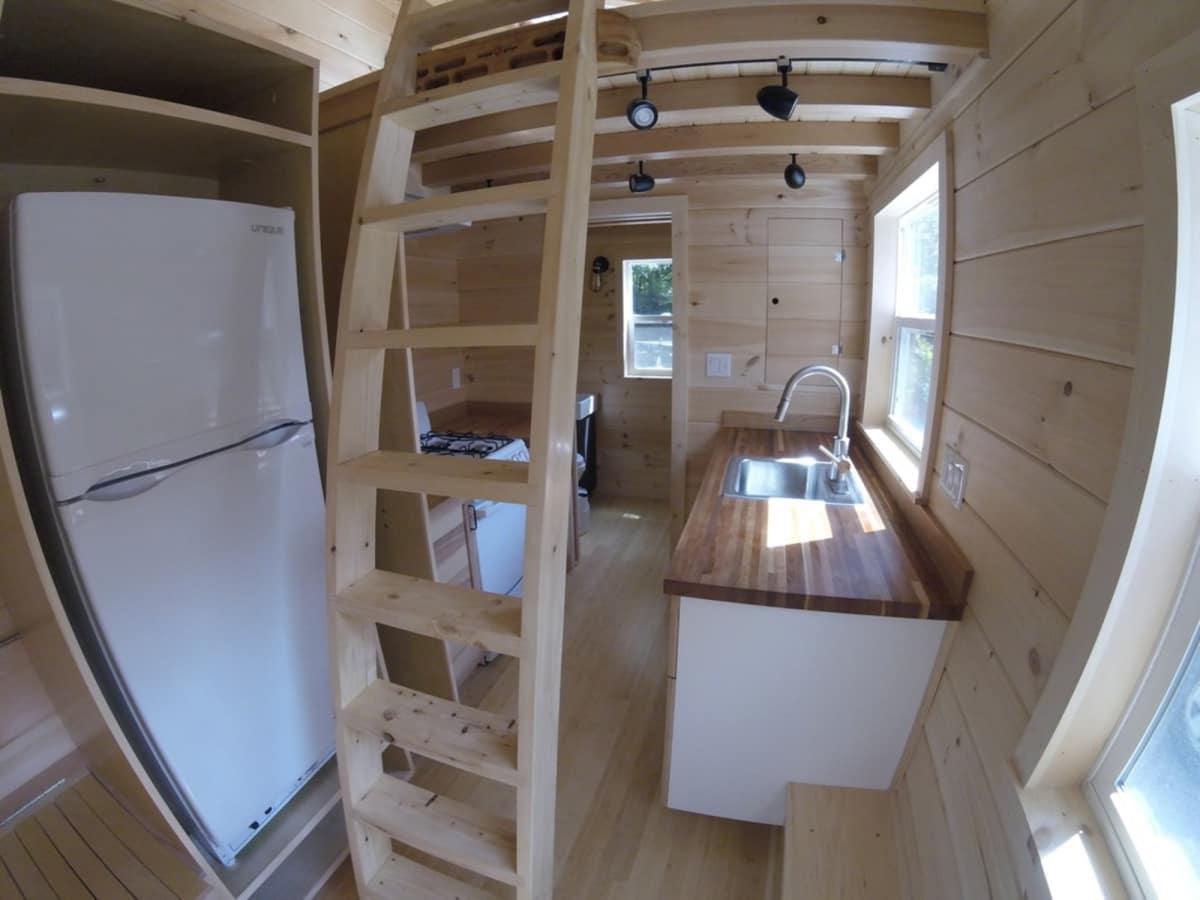 A ladder can slide away from view when not in use.
Get this tiny house for $65000. Please note; prices may vary over time. For the most up-to-date prices and information, you can contact the builder here.
All images are from Tiny House Listings.